Butterfly Conservation at Asbury Place Kingsport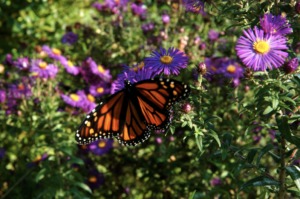 Stewardship of the earth is important to many residents of Asbury Place Kingsport. After all, we're located at the foot of beautiful Bays Mountain and within walking distance of Kingsport's Greenbelt Trail! In 2018, resident Nancy Knight joined with other Asbury Place residents to create a butterfly garden on campus.
Learn about their latest butterfly conservation project in this Kingsport Times-News feature!