Everyone Makes a Difference at Bethany Village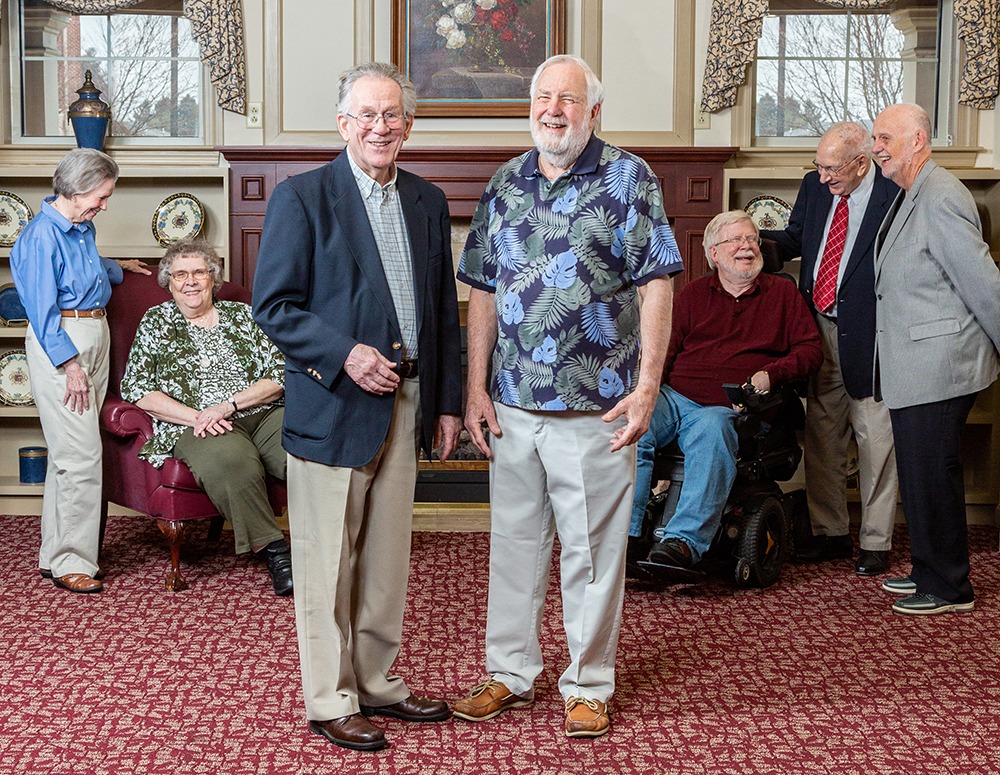 Through community-wide perseverance and teamwork, over $3,080,000 was raised for Phase II of the Building Our Community Campaign, providing funds to add a Town Center on Bethany Village's East Campus. This brand-new gathering space will boast John and Annie's Bistro, Clyde's Pub, a coffee bar and areas to watch the big game or quietly enjoy a book by the fireplace.
Phase II campaign committee co-chairs Dale Meadowcroft and George West recognized the importance of such a campaign in ensuring that Bethany Village maintains its promise of "leading the way in vibrant senior living." The committee spearheaded efforts to secure all the necessary funds. Dale and George shared, "We couldn't have asked for better committee members to work with. Each member brought a high level of energy and enthusiasm to every meeting and event."
The conclusion of Phase II of the Building Our Community Campaign brought the opportunity for reflecting on lessons learned and the keys to a successful campaign.
Committee co-chair George West shared, "Patience, success is not instant, it is a process to the finish line. It's about momentum and diversifying your approach throughout to keep everyone engaged."
Thanks to the enthusiasm of Bethany Village residents like Bill and Judy Higgins, raising more than $3 million became attainable. The Higgins committed a matching gift to get the campaign over the finish line.
Bill and Judy explained, "We offered the matching gift opportunity as a way to boost giving during the final stretch of the campaign. We thought that providing a match would assist many old and new contributors to make additional gifts to the project – which proved true, as our matching gift challenge was met in less than a month!"
In addition to the match by the Higgins, matching gifts were also made by Kathy Salmon, Mary Anne Morefield, Clyde and Carol Cressler, Larry and Sandra Hallock, and I.S. and Tita Eberly. Gifts were also made through pledges, stock, IRAs and charitable gift annuities.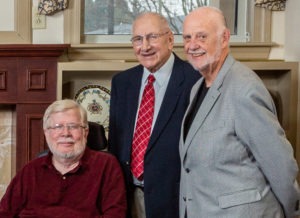 As with any successful campaign, gifts at all levels were needed to help reach the goal. Without the support of donors such as Ralph Tygard, and Lowell & Nancy Starling, the Town Center would have never become reality. Inspired by the matching opportunities, and desiring to make an impact, Mr. Tygard and the Starlings chose to support the campaign through pledge commitments.
Lowell and Nancy explained, "We wanted to support the campaign and recognized the value that every gift has on successfully reaching the goal. It felt good to know that our gift was making a difference."
Mr. Tygard added, "I chose to support the campaign because of my history serving as the acting controller of Bethany Village. My wife used to volunteer with assisted living and I've always had a warm spot for Bethany Village."
Through the efforts of so many at Bethany Village, lives are being changed and legacies are being created.