Innovations and Renovations at Asbury Methodist Village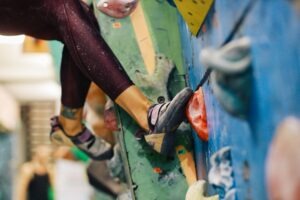 We are thrilled to have recently completed two major campus enhancements at Asbury Methodist Village – a cutting-edge upgrade to our wellness center and beautiful, new living spaces at Kindley Assisted Living.
Housed at the Rosborough Cultural Arts and Wellness Center, the Rosborough Brain Health Center for Excellence marks a new era in brain health for residents of Asbury.
With a rock-climbing wall, Rock Steady boxing, a SMARTfit brain training exergaming station, a range of brain health-focused wellness classes, and our unique partnership with REACTNeuro, a virtual brain assessment tool developed by renowned Alzheimer's expert Dr. Rudy Tanzi, Asbury Methodist Village is a regional leader in senior brain health.
Combining the latest, science-based brain wellness practices with cutting-edge neurocognitive assessment and brain-training tools, the Brain Health Center builds upon work that earned Asbury an Innovator of the Year Award from the International Council on Active Aging.
Kindley Assisted Living also recently completed a beautiful renovation of its lobby, first floor dining and gathering areas, and more. Done by THW Design, an award-winning senior living design firm, the enhancement features bright contemporary finishings and fabrics, and a cozy, stone fireplace in the lobby.
Continuing to enhance our services and physical campus in ways that meet and exceed residents' desires and expectations is integral to our promise that you can anticipate more from senior living at Asbury.
Contact our Marketing Team today to schedule your private, informational tour of the Rosborough Brain Health Center for Excellence or our community in general.
These are a few of the ways that Asbury Methodist Village is ensuring its place as a leader in independent senior living in Montgomery County, Md.!