Sue DaCamara named COO of Asbury Communities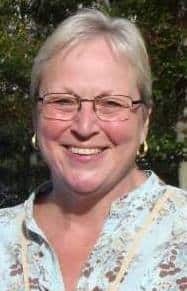 GERMANTOWN, Md. – Sue DaCamara has been named Chief Operating Officer of Asbury Communities. With more than 35 years of experience in retirement housing and long-term care, Sue has served as Asbury's Deputy Chief Operating Officer since 2013.
Sue has successfully led the operations of all six communities within the Asbury system. She joined Asbury Methodist Village in 1983 as the Director of Therapeutic Recreation, and subsequently served as the Assistant Administrator and Administrator of Asbury Home, Administrator for Apartments and Villas, and Administrator of Health-Related Services. While at Asbury Methodist Village, she was involved in the program planning and operational start-up of several expansion projects at the community.
Sue became the Executive Director of Asbury Solomons in 1995 and was instrumental in its 1996 opening, and led its 2002 expansion. She also assisted in the 2003 opening of Inverness Village in Tulsa, Okla., served as Interim Executive Director of Asbury Methodist Village in 2004-05, and supported the operations of The Asbury Group's (TAG) management contract with several retirement communities in Eastern Tennessee. Sue played an integral role in Asbury's 2014 management services agreement and 2015 affiliation with Calvert County Nursing Center in Prince Frederick, Md. Prior to joining Asbury, Sue worked in for-profit nursing centers in Pennsylvania and in several CCRCs in Virginia as a Certified Therapeutic Recreation consultant and Director of Resident Services.
"Asbury is extremely fortunate to have Sue's experience and leadership for more than three decades, and her transition to Chief Operating Officer will continue her legacy of success in serving older adults," said Doug Leidig, President & CEO of Asbury Communities.  "Sue's ongoing achievements within and beyond the Asbury system continue to fulfill our mission to do all the good we can by providing exceptional lifestyle opportunities to those we serve."
As Chief Operating Officer, Sue will continue to provide support to the communities, project development, clinical, Sodexo and master repositioning. In addition, she will provide support to human resources, marketing and home and community-based services.
Sue holds a bachelor's degree in health and human services, with an emphasis in therapeutic recreation for geriatrics, from Pennsylvania State University. Additionally she has completed several master's courses in public health administration, as well as the retirement housing professionals training program. She is also a licensed nursing home administrator, a certified MD Administrator-In-Training (AIT) preceptor, has served on the LeadingAge Maryland public policy committee, and has served as a trained EAGLE Accreditation Peer Reviewer through the United Methodist Association (UMA) and a CCAC Accreditation Peer Reviewer.
Sue has also served on several community boards, including Calvert County Adult Day Care, Calvert County Hospice and the United Way of Calvert County. Currently, she is serving on a joint LeadingAge Maryland (formerly MD Association of Homes and Services for the Aging) and D.C. committee to establish a local leadership academy.
Sue has spoken at numerous state and national conferences about a variety of topics on aging, and early in her career served as a member of a committee dedicated to resident decision-making for LeadingAge (formerly American Association of Homes and Services for the Aging).
Asbury is a management organization providing life-enhancing services for older adults. Asbury is ranked by LeadingAge and Ziegler Capital Markets Group's AZ 100 as the 16th- largest not-for-profit multi-site senior living organization in the country.