Susan Mayernick Promoted to EVP of Asbury Foundation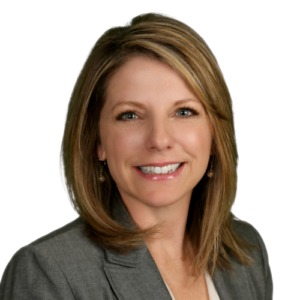 The Asbury Foundation is pleased to announce that Susan Mayernick has been promoted to Executive Vice President! Susan joined the Foundation in 2018 as the Vice President of Development, and she assumed her new role earlier this month.
Susan has been instrumental in many initiatives since her arrival at the Foundation nearly four years ago. Among her many efforts, she has focused much of her energy on promoting a major and planned giving program that aligns donor passions with transformational opportunities across the Asbury Communities system.
Susan's efforts have been critical in the development and rollout of a new Foundation Strategic Plan that enhances philanthropic impact within the overall just-launched Asbury Communities Strategic Blueprint. In addition, Susan played an integral role in 2021, in which her efforts helped the Foundation have its best year ever for philanthropy with over $11.7 million in gifts and commitments impacting Asbury residents and associates.
Susan's work has led to major commitments to the Foundation. She personally worked with current donors to establish Asbury Foundation's largest gifts (outside of realized bequests) to date of $1.2 million in 2020 and $1.7 million in 2021, reaching new milestones for Asbury. These transformational gifts will support intergenerational programing as well as Asbury's unrestricted fund and Benevolent Care.
Her commitment to donor relationships is matched only by her passion in leading the development team to greater heights. Susan's invaluable support during the blending of the Foundation with the Albright Care Services Development Team during 2021 helped to grow philanthropic efforts significantly within Albright Communities. Additionally, Susan created the first-ever system-wide Grants Committee, incorporating leading experts in grant funding from multiple organizations and elevating the grants process.
In recognition of her past efforts and her future impact, it is with great pride that the Foundation announces Susan's promotion to Executive Vice President. In this new role, she will broaden her major and planned gift responsibilities throughout each of Asbury's eight Continuing Care Retirement Communities. She will oversee the development and operations teams within the Foundation and work alongside Foundation President & CEO J.D. Shuman in further developing and executing the Foundation strategic plan to optimize philanthropy for the benefit of all who are served by Asbury.
Please join us in congratulating Susan on her well-deserved promotion!