ThriveWell Tech Earns Top MSP Award, AARP Partnership
It's been a busy year at Asbury subsidiary, ThriveWell Tech. From their strategic refocus and relaunch as ThriveWell Tech in the spring, to their designation as a top 2021 managed services provider by the editors of Channel Futures, to their latest news – they have been selected as an AARP AgeTech Collaboration partner!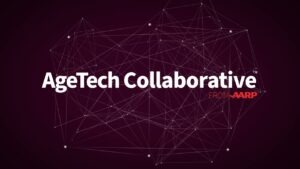 According to the AARP press release, "The AgeTech Collaborative™ is launching with nearly 50 participating startups, six testbeds where companies can trial their products, more than 10 major investors and venture capitalists, several top companies with a stake in the 50-plus community, and service providers helping catalyze startups' work with tools and services."
Asbury Communities is proud that ThriveWell Tech is one of just six testbed organizations, and that volunteer residents and clients will have the opportunity to take part in various trial projects. They join a list that includes Massachusetts eHealth Institute, ADF; and business services like Cooley and MassChallenge.
Channel Futures Top MSP
This summer, ThriveWell Tech was also honored to be ranked in the top 7 percent of the 2021 MSP Channel Futures 501, the world's first and most comprehensive survey and ranking of managed service providers. For the past 15 years, MSPs from around the globe have submitted applications to be included on this prestigious and definitive listing.
The Channel Futures MSP 501 survey examines organizational performance based on annual sales, recurring revenue, profit margins, revenue mix, growth opportunities, innovation, technology solutions supported, and company and customer demographics.
ThriveWell Tech earned 31st place among the list of 501 IT MSPs across the United States – and the only MSP in the list's top 50 serving the senior living industry.
Applicants are judged on a range of criteria that includes revenue per employee, recurring revenue as a percentage of total revenue, weighted total revenue, and profits. Channel Futures describes its list, now in its 13th year, as a resource which ranks the most influential and fastest-growing providers of managed services in the technology industry.
Learn more about ThriveWell Tech IT services and consulting here.