Asbury Solomons Wins 2016 Environmental Award
Recipient of the Maryland Recycling Network's Outstanding Environmental and Community Leadership Award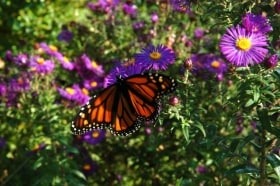 We are excited to have been chosen to receive the Maryland Recycling Network's 2016 Outstanding Environmental and Community Leadership Award.
Asbury Solomons was recognized for efforts that led to 175 tons of materials being recycled rather than sent to a landfill. Materials included paper, glass, metal and plastic consumer goods, light bulbs and ink cartridges and cell phones and batteries.
To achieve this, the resident-run Go Green Committee launched a comprehensive communication campaign that included skits, displays and recycling reports, as well as volunteers to help transport goods to recycling areas. The Go Green committee also worked with Asbury Solomons' dining department to find recyclable "to-go" containers and washable plastic cups for use in the community's Topside Grill.
Sue Hu, chair of the Go Green Committee, accepted the award on the community's behalf. Thank you to Sue and all of the residents who committed their time and efforts to this campaign and the application process.
Asbury is proud to recognize two other retirement communities in our system for their environmental sustainability efforts. Notably, Asbury Methodist Village, which has earned multiple City of Gaithersburg's environmental awards for their recycling efforts, as well as Inverness Village, in Tulsa, Oklahoma, which also has a robust recycling program.