Asbury Earns 2022 Gaithersburg City Environmental Award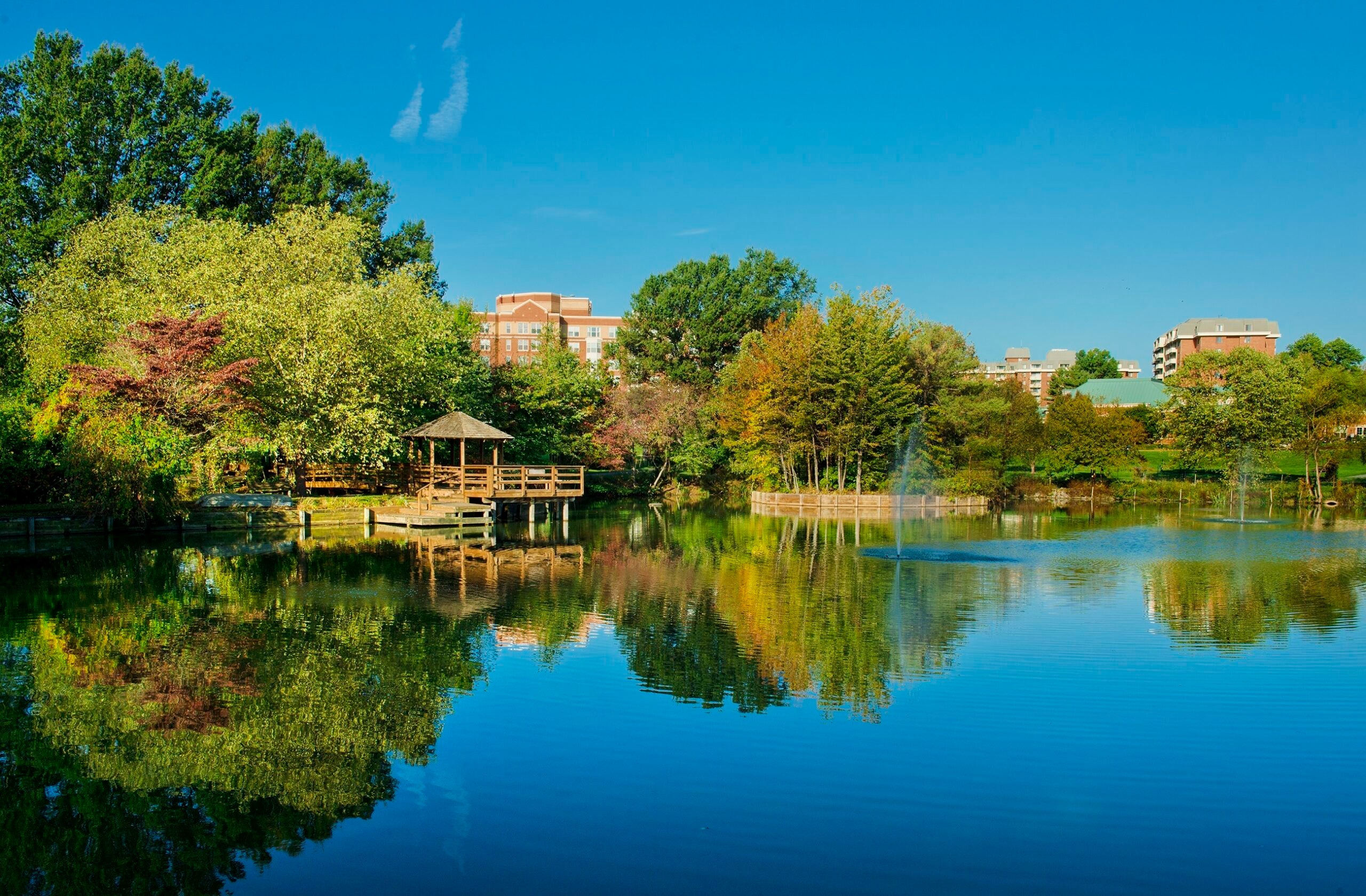 We're proud to announce that Asbury Methodist Village has been named a 2022 Gaithersburg Environmental Award Winner! This is the sixth year that Asbury Methodist Village has earned this award which recognizes notable environmental efforts by Gaithersburg businesses.
This year's award calls out the completion of our campus stream restoration project which benefits the Chesapeake Bay watershed and culminated in a special Arbor Day celebration open to families and youth in the Gaithersburg area. We appreciate funding by the Chesapeake Bay Foundation for this important project
Asbury Methodist Village is committed to environmental conservation in many ways. Through the use of re-usable Ozzi containers for to-go meals over the last two years, Asbury Methodist Village has reduced disposal food packaging waste by approximately 119 cubic feet – enough to fill 1.5 Olympic summing pools!
"It is exciting to be part of a senior living community that is so committed to environmental stewardship," says Asbury Methodist Village Executive Director Michele Potter.
Asbury's environmental sustainability efforts are ongoing and include:
The creation of a 17-acre Wildlife Preserve on our 134-acre campus and accreditation as a Wildlife at Work site by the Wildlife Habitat Council
Partnering with Compost Crew to turn our food waste into compost
Earning arboretum status through ArbNet
Implementing campus-wide energy-efficiency programs to reduce our use of water, gas, and electricity
Asbury Methodist Village is part of Asbury Communities, a leading not-for-profit system of continuing care retirement communities and related aging services operating in Maryland, Pennsylvania, and Tennessee. Asbury Methodist Village is accredited by the United Methodist Association's EAGLE, and SAGECare, an LGBTQ accrediting body.