Meet the Bethany Village Leadership Team
Bethany Village strives to promote the highest quality of life for residents now and into the future, and has watched as several generations of some families have chosen to call us home. We place great emphasis on stewardship, financial strength and quality, all reflective of the Core Values of the Asbury system. Meet the people charged with driving the success of Bethany Village.
Community Leadership Team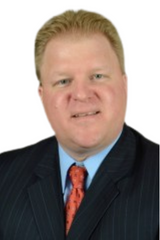 Brian Grundusky
Executive Director
Brian was promoted to Executive Director at Bethany Village after serving for two years as the Assistant Executive Director. Prior to that, Brian served as the Assistant Administrator and the Administrator of Health Services for Bethany Village. His more than 20-year career with Bethany began while he was still in college. In his current role, he oversees a community of 308 full and part-time associates serving nearly 650 residential, assisted living and skilled nursing residents. Brian is a former member of the Leading Age PA Board of Directors and was the recipient of Asbury Communities' Edwin C. Thomas leadership award in 2015, which recognizes outstanding leadership and impact on the organization. He holds a bachelor's degree in Business Management and a master's degree in Health Care, and is a licensed nursing home administrator in the state of Pennsylvania.
"I am extremely fortunate to have spent my entire career at Bethany Village.  I am forever grateful that I was afforded the opportunity to cultivate and enhance my professional skills through Bethany Village's succession program. I am privileged and honored to work together with our associates in our mission to provide exceptional services to all of our residents."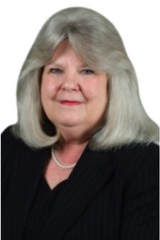 Debbie Barris
Director of Administrative Services
"Helping to create an environment that meets the residents' expectations on a daily basis is very rewarding.  In addition, residents give you the opportunity to form cherished, lifelong friendships that make the challenges and celebrations personal.  Other organizations wane in comparison. Working side by side with other associates who have the same vision and purpose creates a synergistic response to an ever-changing environment."
---
Faye Betsker
Director of Human Resources
"The culture at Bethany Village is one that fosters acceptance, fun and friendship.  It is a privilege to work in the residents' home and I cherish every interaction with them as they help shape leadership and reinforce the values and standards we instill in every associate.  Giving associates the tools to successfully care for the residents they serve with a smile on their face is my greatest accomplishment."
---
Dustin Goss
Director of Dining
---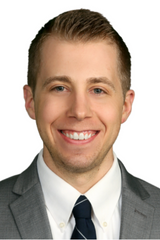 Jacob Kanagy
Director of Development
"I enjoy being a part of an organization that is leading the way in senior living through innovative person-centered care. I value the opportunity to align the philanthropic passions of donors in a way that enriches the lives of those served by Bethany Village."
---
Stephanie Lightfoot
Director of Sales
"There are so many challenges in the aging process, and day after day I see the services we offer at Bethany Village making a positive impact and enhancing the quality of the residents' lives.  I feel validated knowing the work we do at Bethany Village really makes a difference. I am proud to be an associate here."
---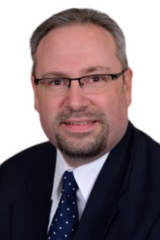 Henri Lively
Administrator of The Oaks Skilled Nursing
"Every day at Bethany we are inspired by the residents we serve. Their life stories are all unique, and I believe they are drawn to our community because we honor each individual. I am proud to serve with a team of associates who are very dedicated to supporting residents in a way that fosters independence and choice. At The Oaks Skilled Nursing, we believe in making each day count – for ourselves and for those who call The Oaks home."
---
Mark Ruiz
Director of Facilities
"It is my distinct privilege to work at Bethany Village.  I take pride in being a part of an organization that is focused on the desires of its residents and giving them exceptional service that they deserve. Every day I strive for excellence in my working environment and appreciate the natural inspiration that comes along with working alongside other associates and residents to provide the best service to those who live here."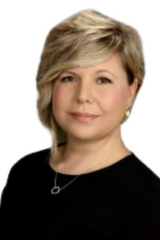 Bridget Walling
Administrator of MapleWood Assisted Living
"As a Registered Nurse, I have committed to a lifetime of serving others. Bethany Village provides me the opportunity to carry out this personal commitment by encouraging an environment that supports life enrichment for those we care for, as well as, personal growth. I feel honored to work with and for both the residents and the associates of Bethany Village."
Asbury Atlantic, Inc.
Bethany Village in Mechanicsburg, Pa., is owned and operated by Asbury Atlantic, Inc., which is the provider and legal entity responsible for providing services to the residents of this community.