Services & Amenities at Bethany Village
At Bethany Village, you can anticipate doing more of the things you enjoy—and less of the things you don't.
Home repairs and yardwork are replaced with disc golf and happy hour. Window washing is, well, out the window, giving you time for art classes, water-tubing, mentoring local school children, attending lectures—or whatever it is that you enjoy doing.
At Asbury you can anticipate more — more possibilities, more connection, more well-being. But you don't have to take our word for it. Hear these resident reviews from communities across our organization about how awesome and engaging life can be when you live at an Asbury community.
It's all up to you. We'll provide the tools—and you create the life you want. Keep reading for a list of the services and amenities available to all residents of Bethany Village, including our newest dining venue, Clyde's Pub and John & Annie's Bistro, – 2022 Gold Award, National Association of Home Builders 55+ Housing Community Amenity!
Everyday Services
Included at no extra charge:
Landscaping, lawn care and snow removal
Interior and exterior maintenance, including large-appliance repair or replacement
Window washing
Trash collection and basic cable television
Utilities and WiFi (for apartment residents)
Regularly scheduled cultural and educational events
Fitness and wellness classes and programs
Personalized fitness assessment and plan
Pastoral services
Scheduled transportation services
24-hour on-site security
24-hour emergency call system
Available on a fee-for-service basis:
Catering services
Housekeeping
Healthcare services
Specialized fitness classes such as yoga and water aerobics
Specially scheduled transportation
Move-In Coordination Services
Assistance customizing your new home with flooring, paint and renovations
Scaled floor plans and furniture templates to help you prioritize must-have pieces and plan your new space
A resource list of recommended movers and professional downsizers
Assistance with setting up appointments; day-of moving assistance
Assistance creating a moving checklist and help with issues that may arise
Years of experience anticipating potential challenges and heading them off at the pass
Our Ambassador Program connects you with the people and places in the community.
Our Amenities
184-acre campus with nature trails and established landscaping
Disc golf course
NHBA award-winning John and Annie's Bistro and Clyde's Pub (see photo gallery below)
SpringFields at Bethany Restaurant
Collegiate Café
Private dining rooms
Fitness center with indoor, heated pool, massage room and whirlpool
Woodworking shop & classes
Craft room
Community gardening site
Library and reading room
Computer center
Billiards room
Meeting and event spaces
Chapel
Full-service branch bank, gift shop and pharmacy
Hair salon and barber shop
Guest lodging
New East Campus Dining Venue! John & Annie's Bistro and Clyde's Pub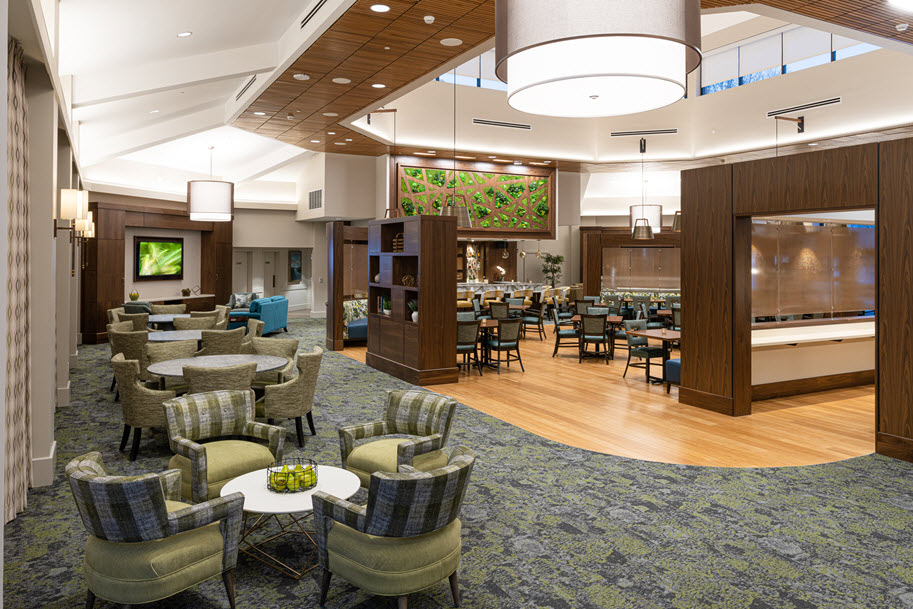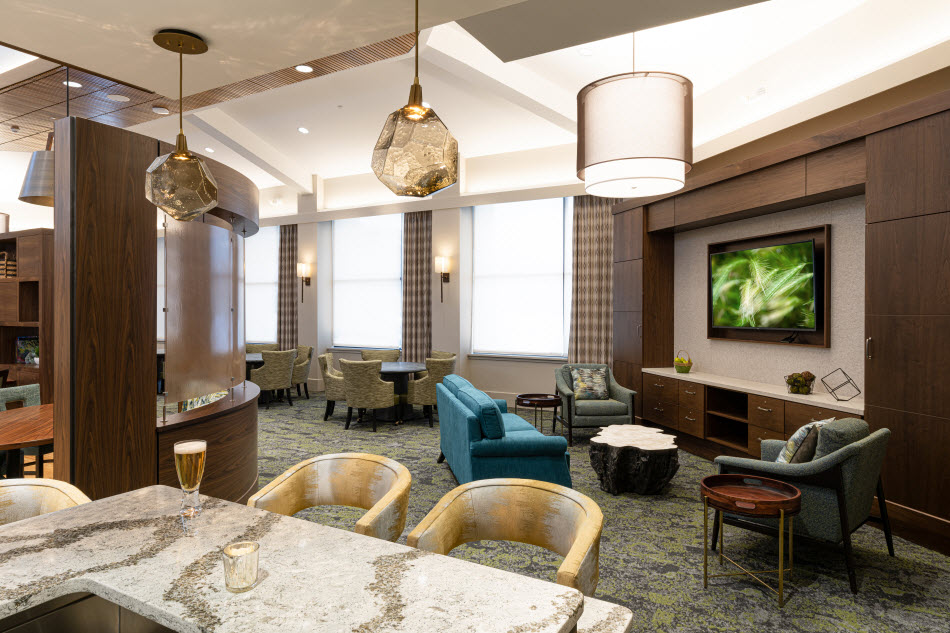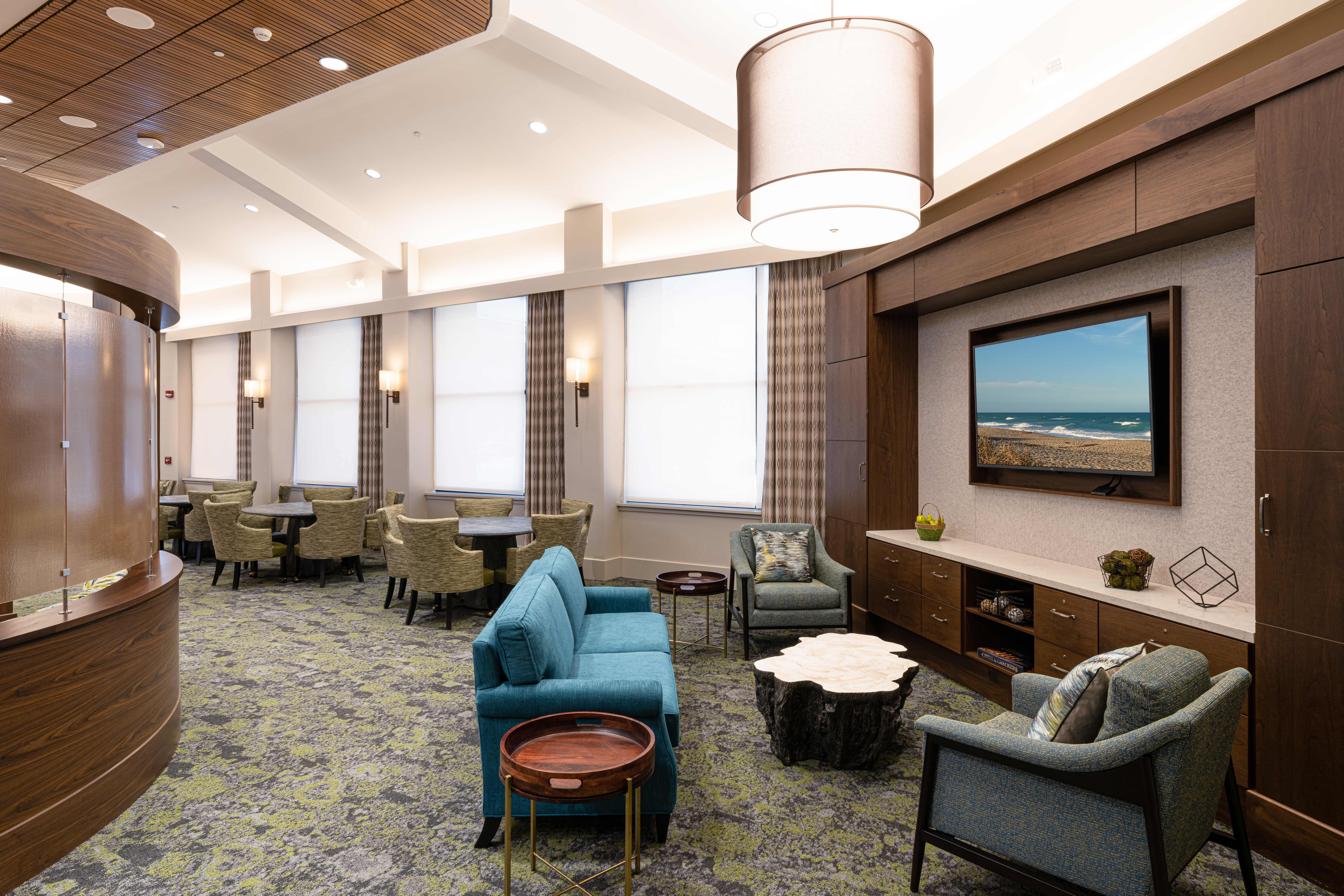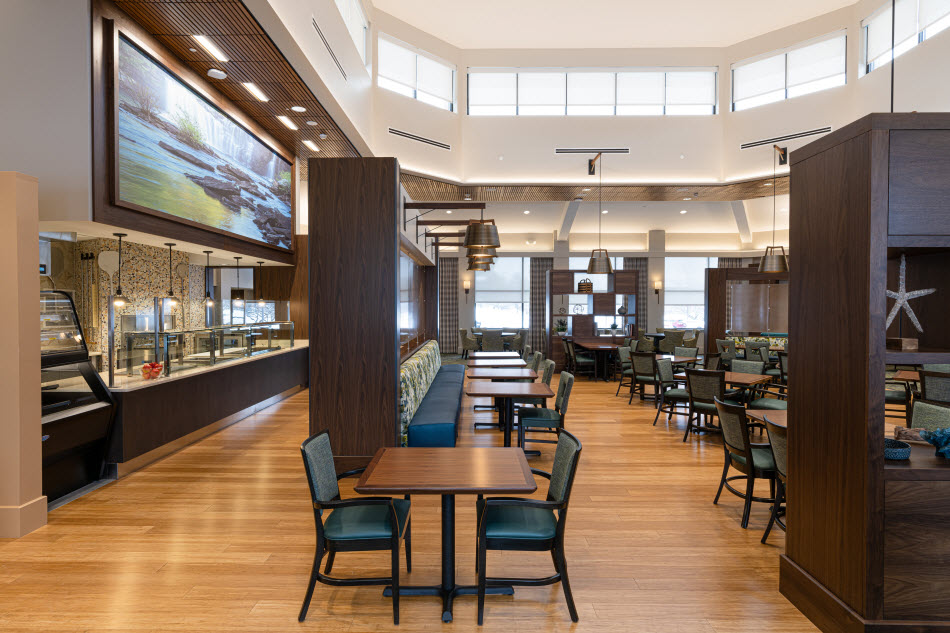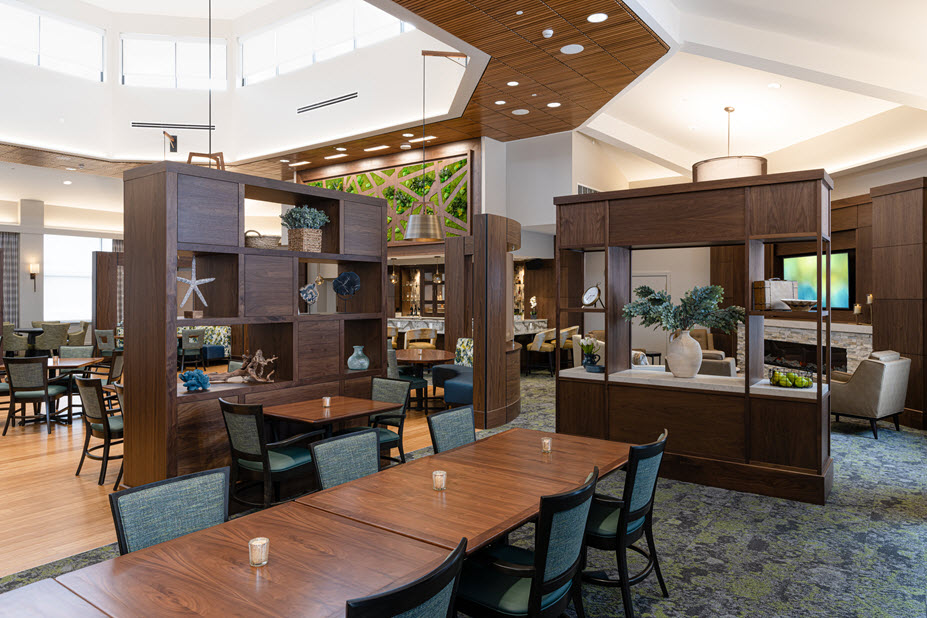 Anticipate a better move with LivNow Relocation.
Learn More