Our Local Partners
Bethany Village is a vital part of the Mechanicsburg, Pa., community, partnering with many local organizations to enhance the residents experience as well as serve the greater community. Residents and associates work together to do all the good they can both on-campus and in the greater Harrisburg region. Through a  partnership with Monroe Elementary School, residents provide supplemental reading assistance and guidance to first graders as part of its Book Buddies program. Watch a WGAL News 8 feature on Book Buddies here.
Residents and associates collaborate each year to support the Alzheimer's Association through the Bethany Rock-a-Thon, creating teams who 'rock out' all over our campus to raise funds for this important cause. Bethany Village is a member of the Mechanicsburg Chamber of Commerce, providing meeting space on our campus and proudly participating in the Chamber's annual Jubilee Day, which is the longest-running street fair in the eastern United States.
In addition to the organizations highlighted below, we are proud to partner with the following organizations:
Sodexo Senior Services
Flagship Rehabilitation
Pathways Institute
Hershey Symphony
Oyster Mill Playhouse
Mechanicsburg Rotary
Keystonians
Boy Scouts of America
West Shore Garden Club
Rose Society
Parkinson's Support Group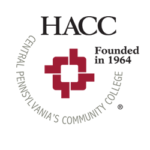 As part of the Harrisburg Area Community College nursing program, students must complete a geriatric rotation. Bethany Village has formed a partnership with the college for students to complete this coursework in The Oaks Skilled Nursing supervised by our expert staff and their instructors.
Encompass Health Rehabilitation Hospital provides care that is sometimes necessary between discharge from the hospital and admission into The Oaks Skilled Nursing. Located directly across the street from the campus, Encompass Health is a convenient resource for residents. Bethany Village and Encompass Health associates also come together for reciprocal training seminars.

The Alzheimer's Association is a resource for Bethany Village staff members to receive continued education about Alzheimer's disease through on-site training sessions regarding research, best care practices and the disease's effects on the aging population. Bethany Village is an annual sponsor of the association's "Walk to End Alzheimer's" event and promotes staff and residents' fundraising efforts for this cause.

Bethany Village is a member of the Mechanicsburg Chamber of Commerce.  Bethany Village  participates in the Chamber's annual event, Jubilee Day, which is the largest, longest running, one-day street fair in the eastern United States.