2020 Music for the Mission Concert Series
Presented by Hugh and Mardy O'Neil
The Asbury Methodist Village Music for the Mission Concert Series brings together residents and community members to raise funds for Benevolent Care. For safety reasons this year, rather than gathering Asbury's music lovers in our concert hall, we broadcasted live recordings of our biggest, sold-out performances of the past three years on the campus television channel to all 1,400 Asbury residents.
Our community was able to tune in from the comfort of their homes to watch the amazing choreography of Teelin Irish Dance, tap their feet to Olney Big Band and step back in history with the Washington Revels Heritage Voices.
Special thanks to our generous sponsors:
Presenting Sponsor
Hugh & Mardy O'Neil
Performance Sponsors
Gordon and Jacqueline Cragg
Al and Nancy Currier
Interim Healthcare
Trademark Design & Build
Shirley A. Van Buren
Virtuoso Sponsors
Helix Floors
Holy Cross Health
Maryland Carpet & Tile
Wagman Constuction
Conductor Sponsors
Krause Decorating
S&K Roofing
We are proud to share that this year's concert series raised $67,490 for residents in need.
Every year, the Asbury Foundation seeks to honor two outstanding examples of service and philanthropy. During the Music for the Mission broadcast we had the privilege of presenting the Chairman's Award to Carol Watkins and the President's Award to Tom Hefner.
The Chairman's Award recognizes outstanding contributions in service to Asbury. This award recognizes individuals who further the mission and the purpose of Asbury, enriching the lives of the seniors we serve. The recipient is someone who expresses support for the mission and purpose of Asbury, whose actions reflect their personal commitment of time, talent or treasure on behalf of others. Someone who has inspired others to get involved, take responsibility, or assume leadership in order to make positive changes for Asbury. Someone who shows, by their life, those characteristics of activity, volunteer service, and helping others that contribute to a positive role model for other individuals as they age.
Carol is a second generation Asbury Methodist Village resident, following in her parents' footsteps in moving to the community. Having arrived in 2009, Carol has jumped in with both feet to life at Asbury.  She is a clear example of a person who works to give her life away to others. Click here to read more about Carol Watkins and her impact on Asbury Methodist Village.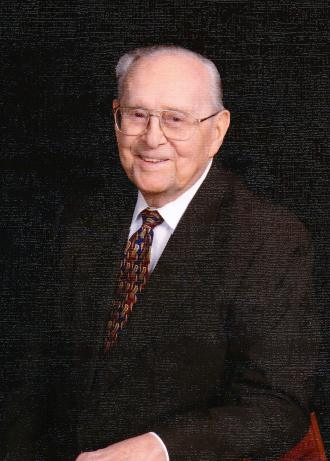 The President's Award recognizes one individual who has made an outstanding contribution financially to Asbury and affiliated organizations. The recipient is someone who sets the example of furthering the Asbury mission by major, faithful, and/or consistent gifts to the Asbury Foundation. Someone who expresses support for, and belief in, the mission of Asbury which has motivated their support. Someone who encourages philanthropy in others.
Tom, together with his late wife Jean, spent their lives impacting others, and that didn't change when they moved to Asbury Methodist Village in 2011. Tom first joined the Asbury Methodist Homes Board in 1981. Tom led the effort to establish the Benevolent Care Endowment Fund and became the first chair of the Asbury Communities board. Over the years, Tom and Jean's passion for Benevolent Care birthed numerous contributions, including the gifting of their beach house in Fenwick Island, Delaware with which they funded a Charitable Gift Annuity. Tom is one of three living philanthropists to have made impacts of more than $1 million through the Asbury Foundation. Click here to read more about Tom and his late wife Jean.