5-Star Healthcare and Support Services
Asbury Solomons is a place where you can enjoy a lifetime of living well with ready access to a full continuum of senior health services if ever you need them.
Our high-quality assisted living healthcare services consists of 5-star rated skilled nursing and short-term rehabilitation therapy.  Plus our assisted healthcare services are right on campus. Our commitment to being person-centered means we do our best to deliver services that meet each individual's unique needs and preferences. In fact, on the 2020 Maryland Nursing Home Family Experience of Care Survey, 100 percent of respondents said they would recommend Asbury Solomons – compared to a statewide average of 80 percent.
Vaccinations have begun at Asbury Solomons! In the photos below, associates across Asbury share why they were excited to receive the COVID-19 vaccine!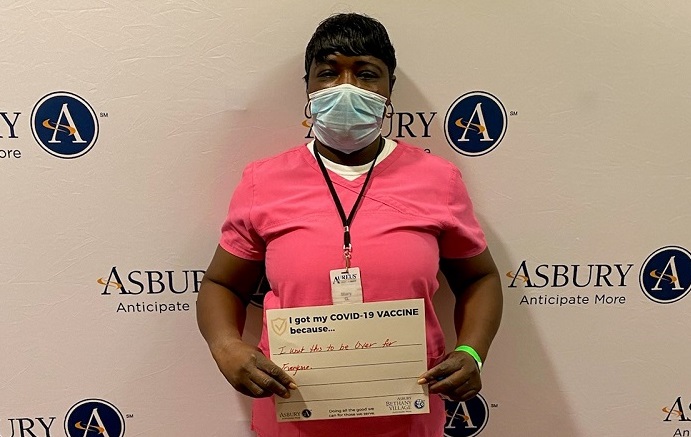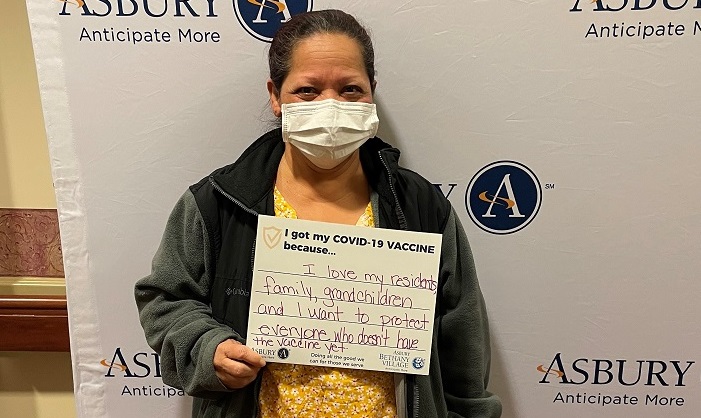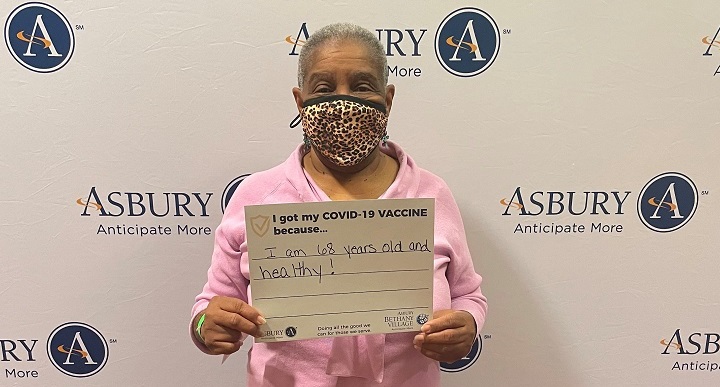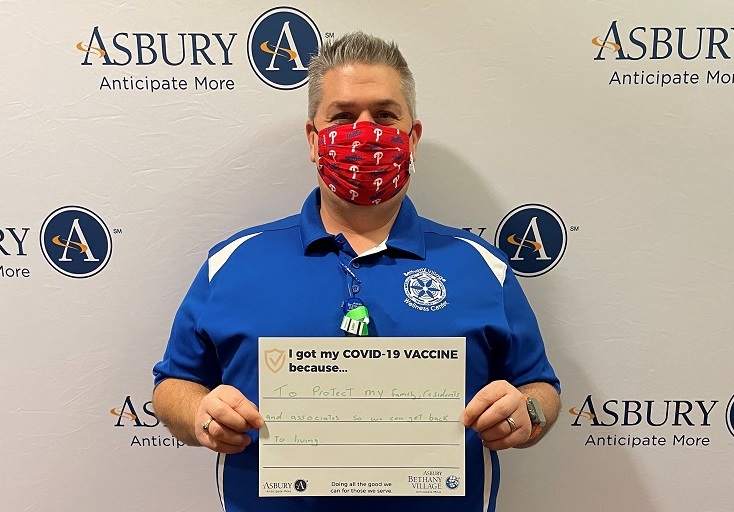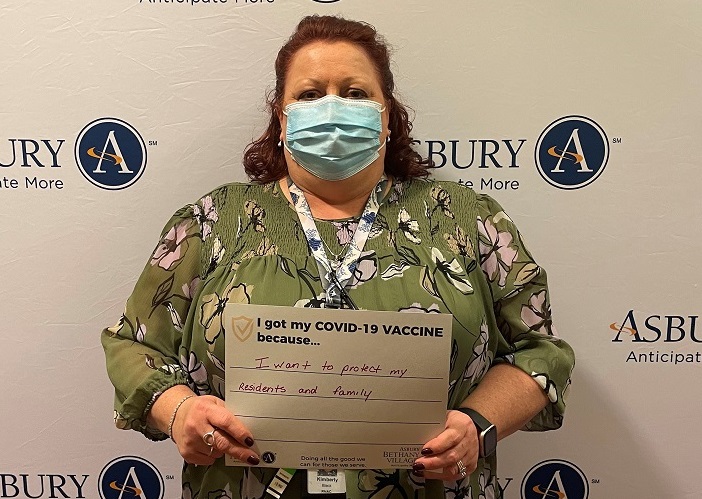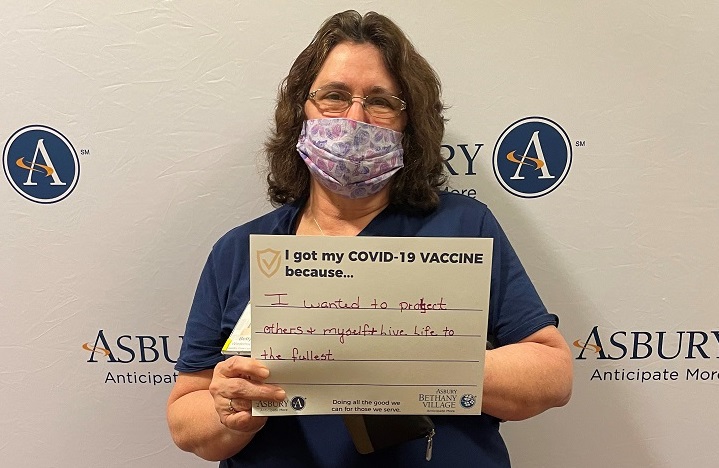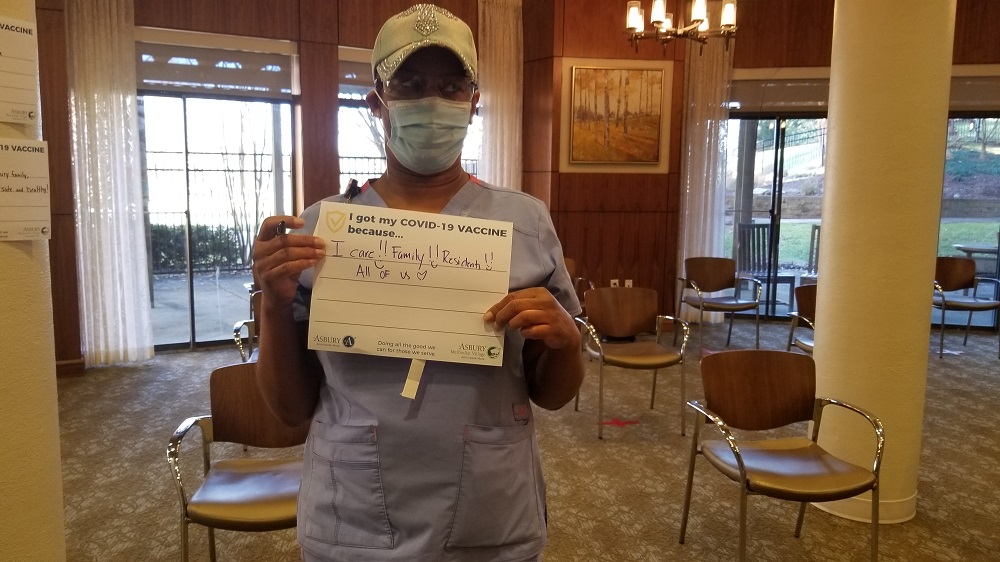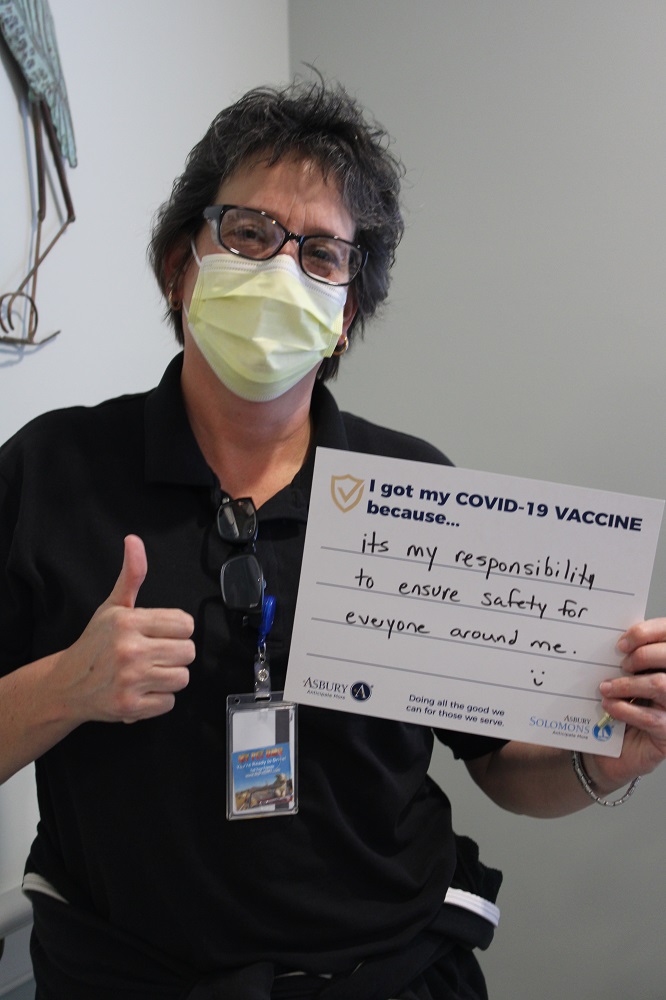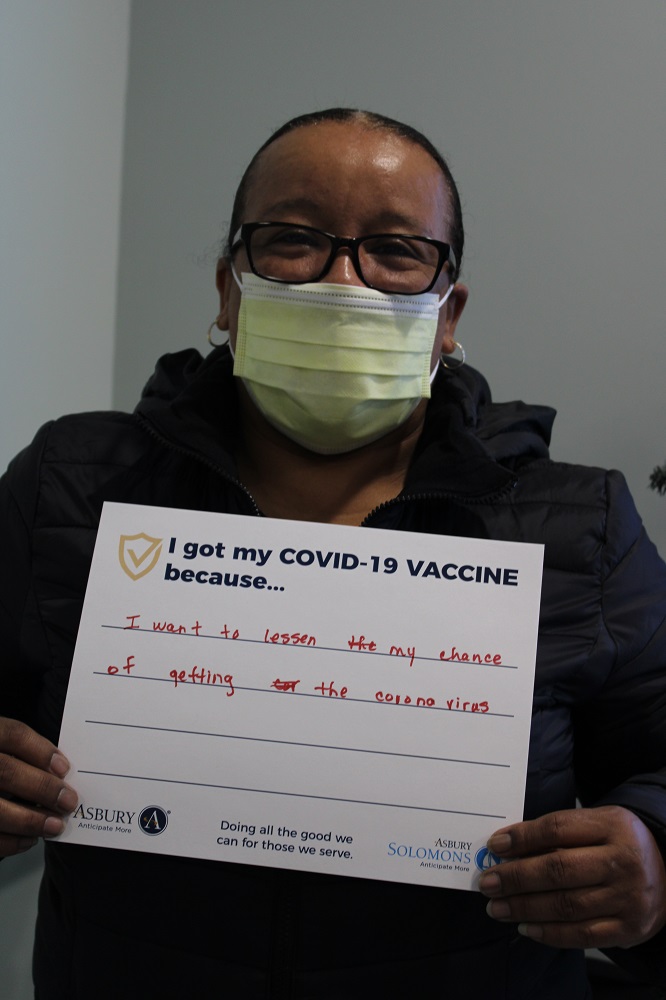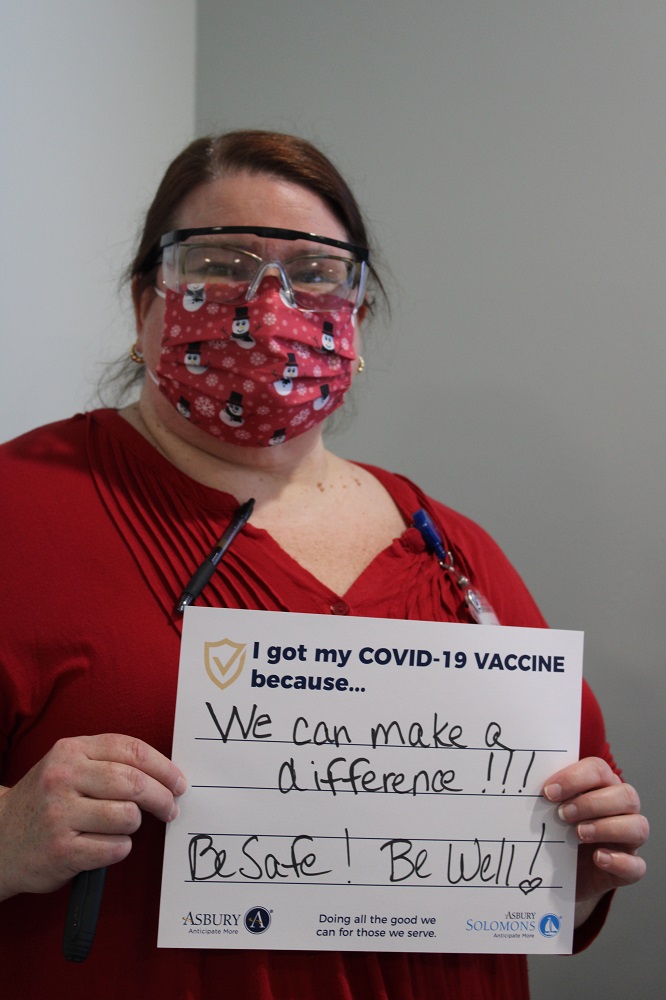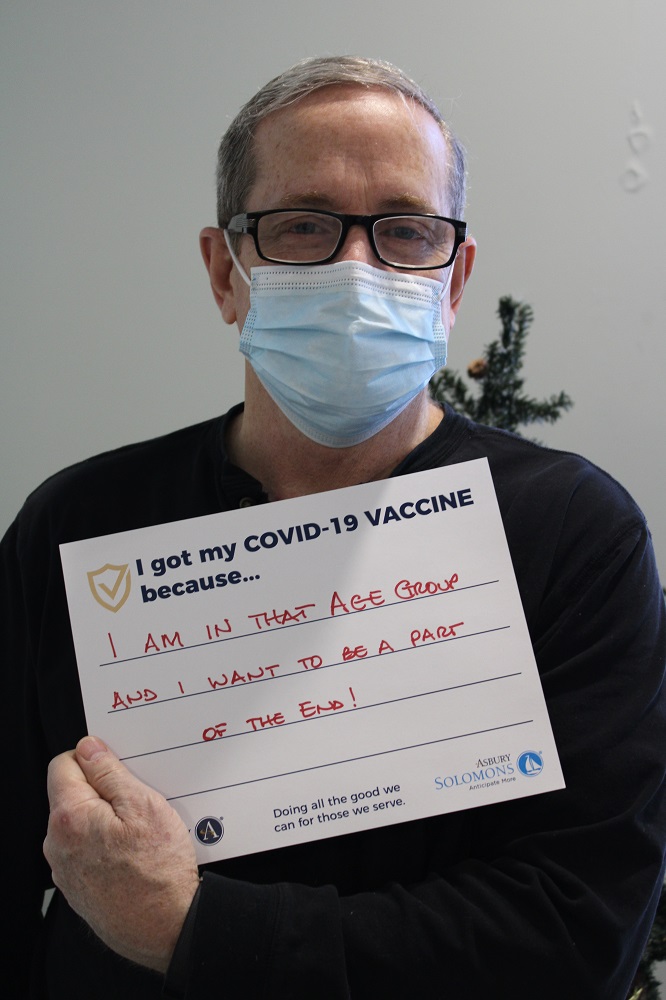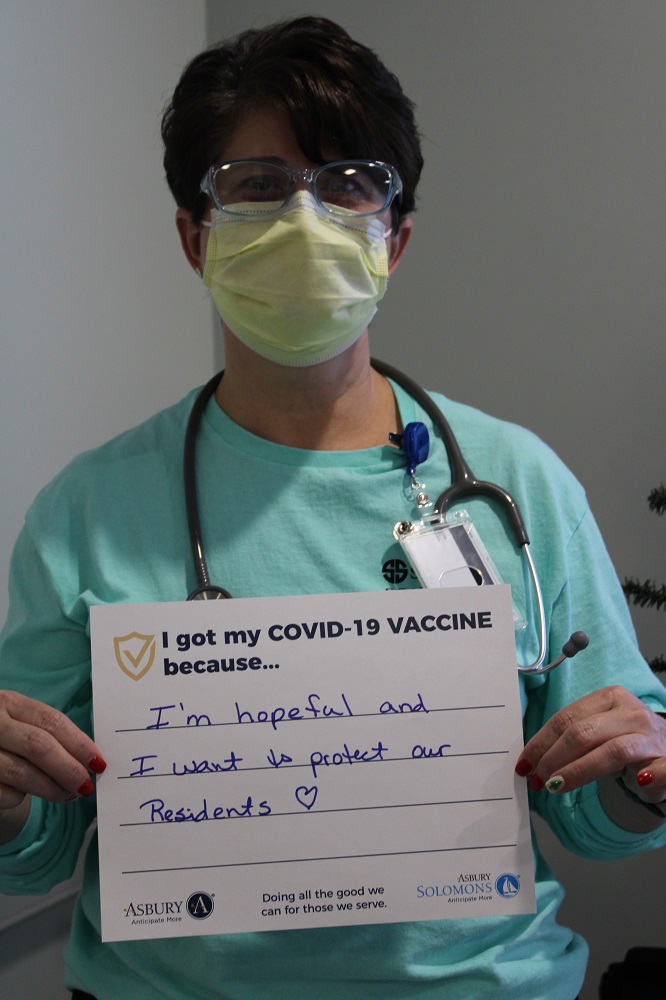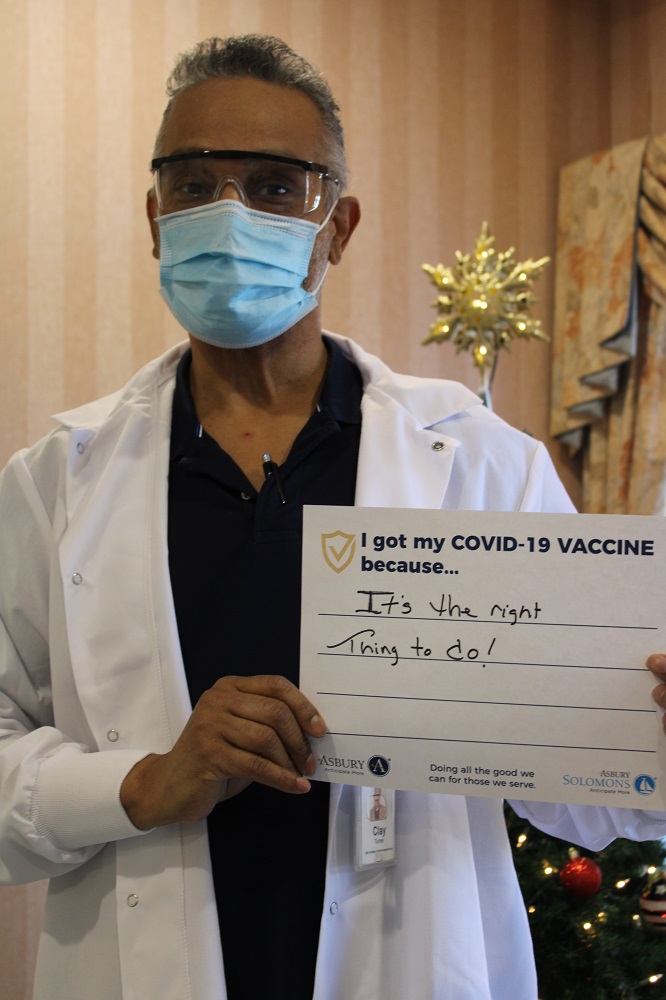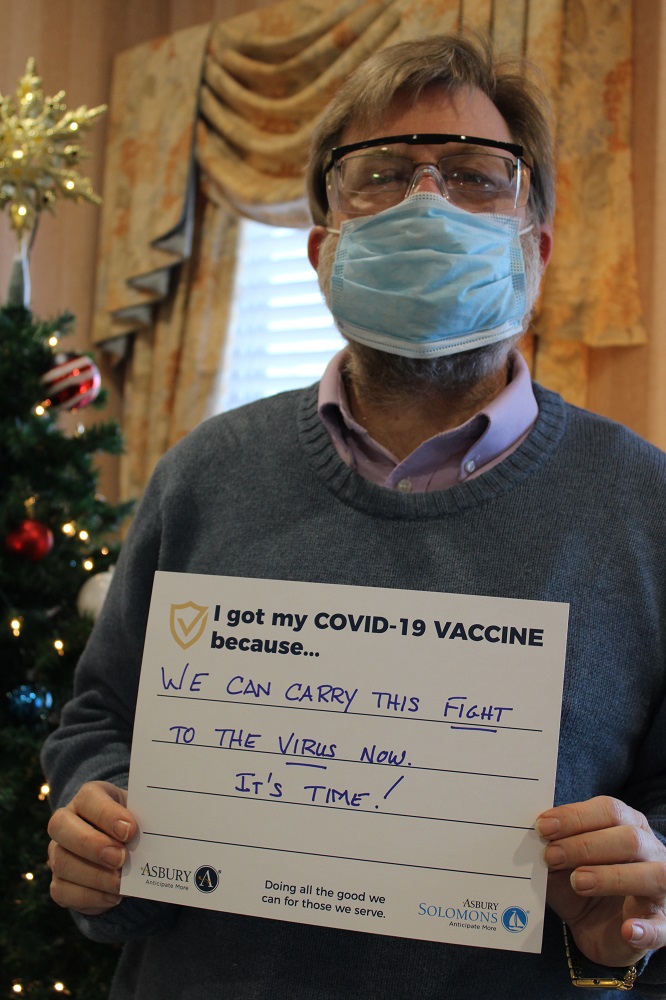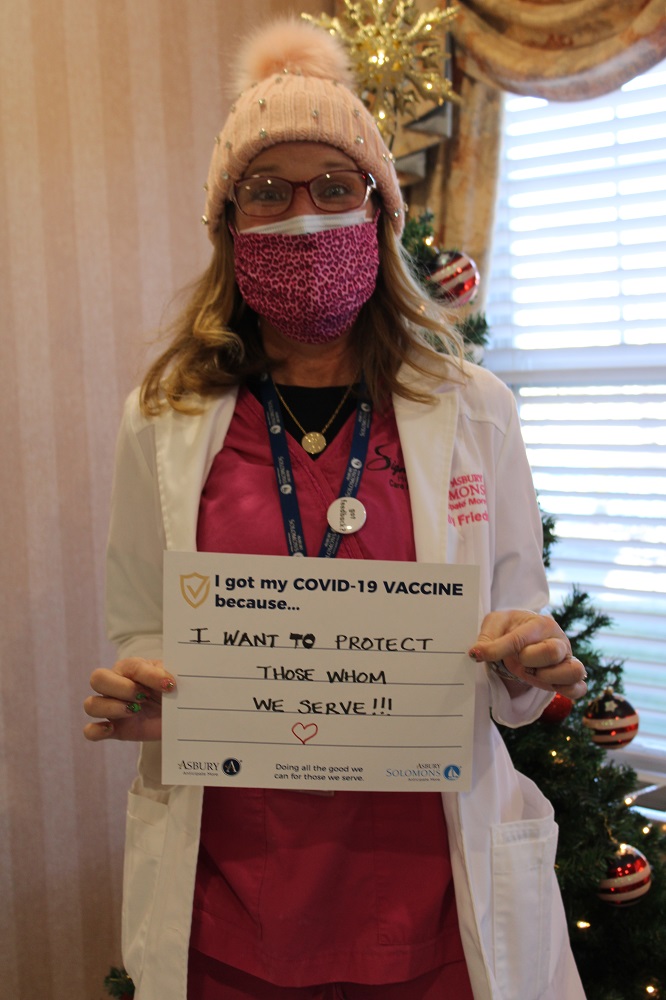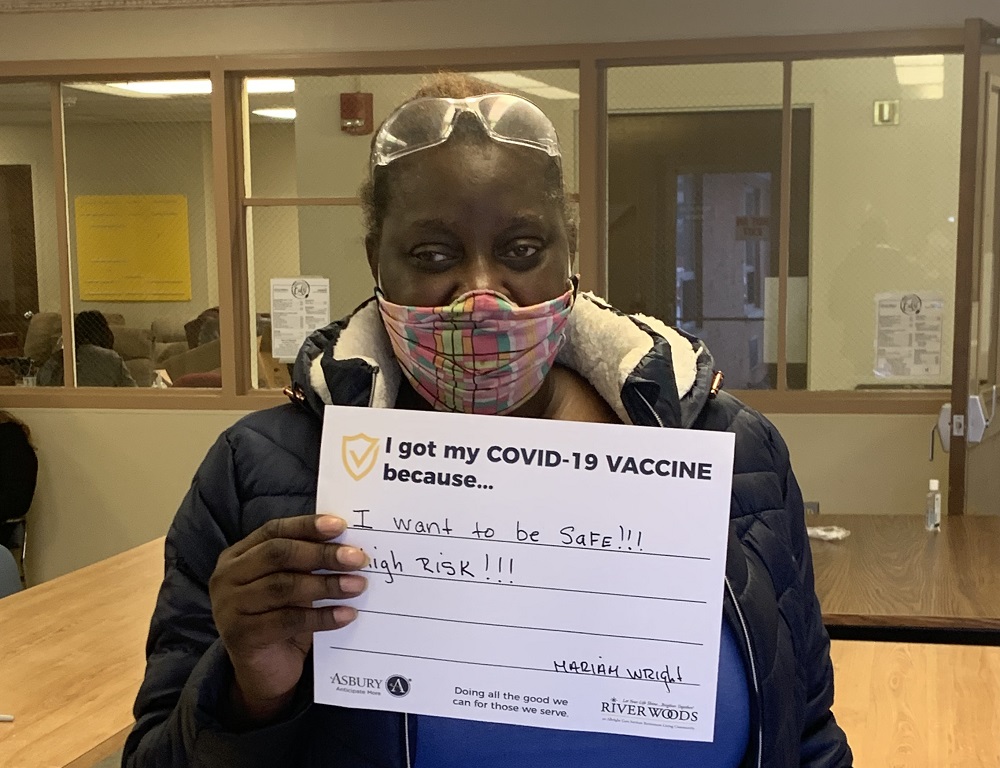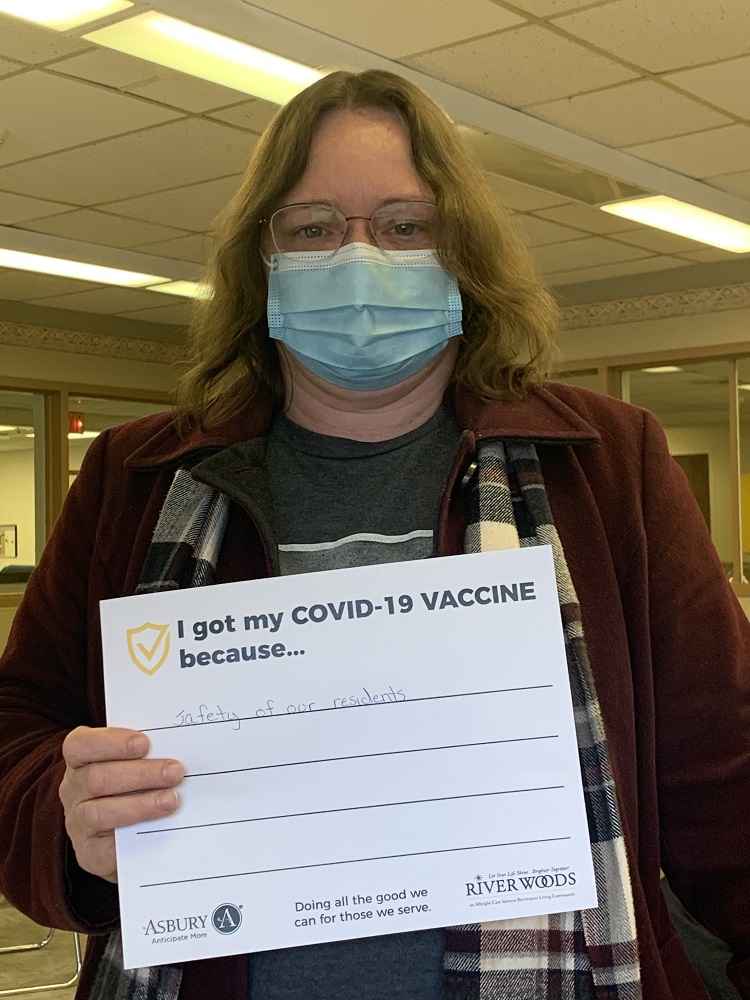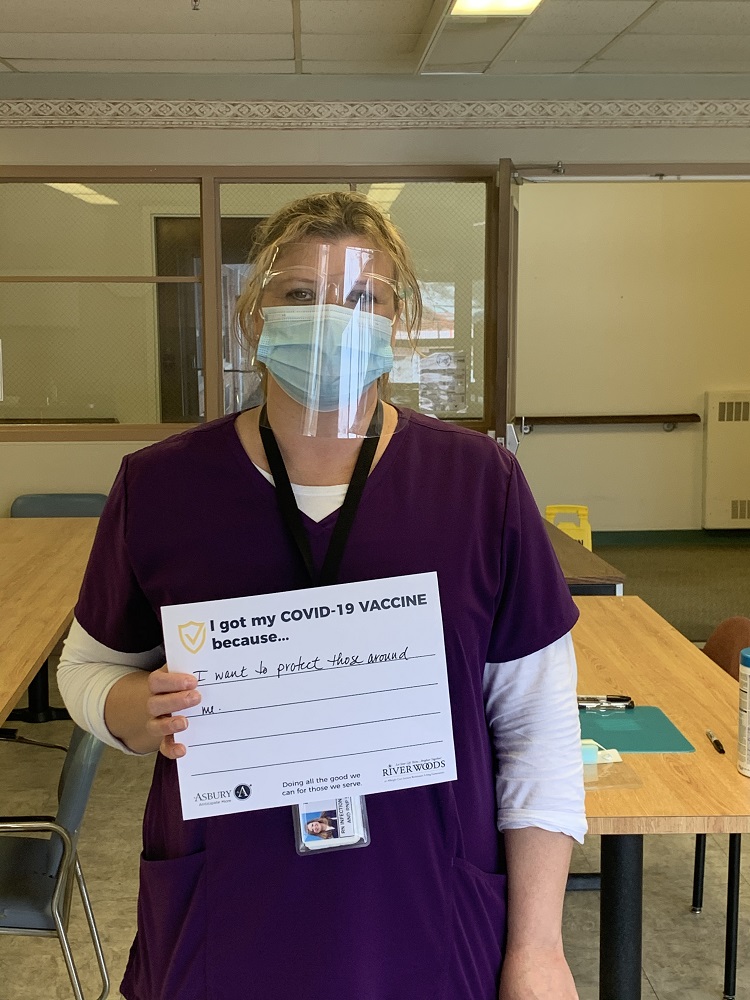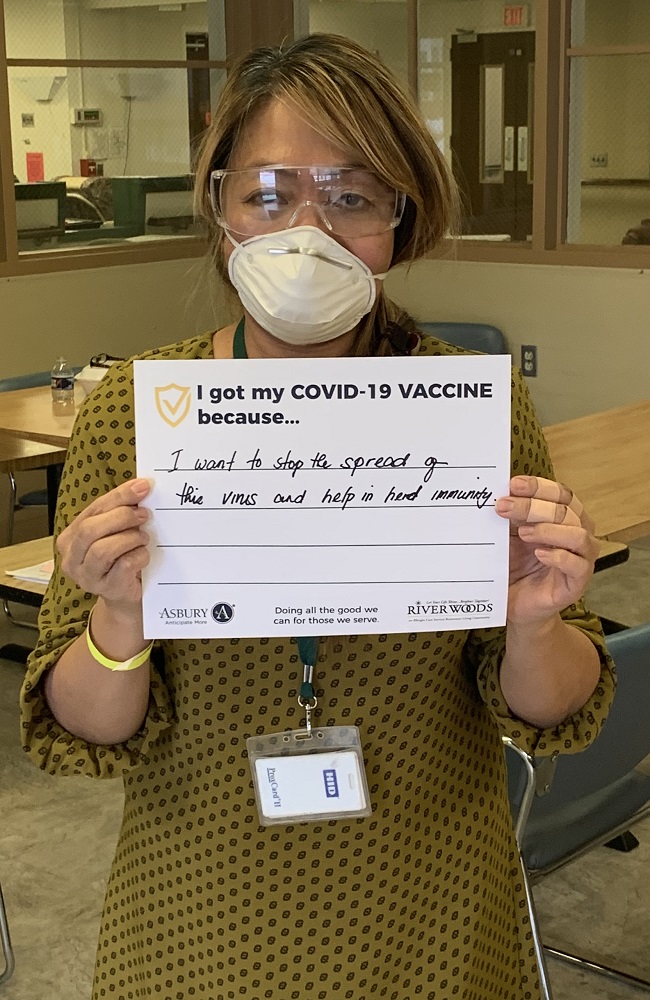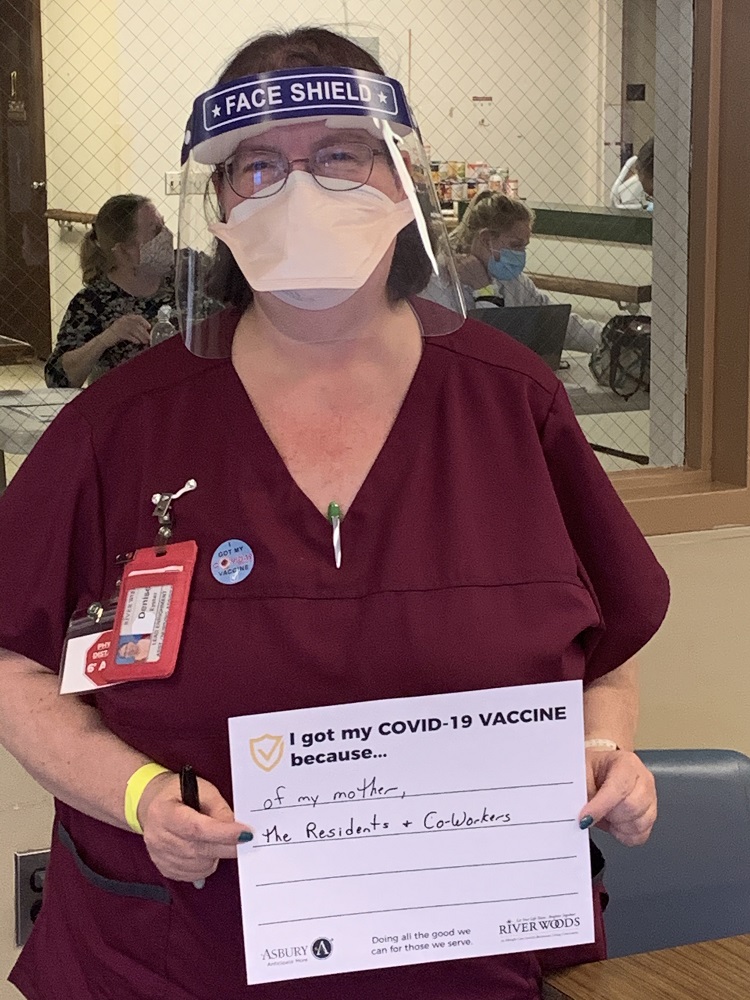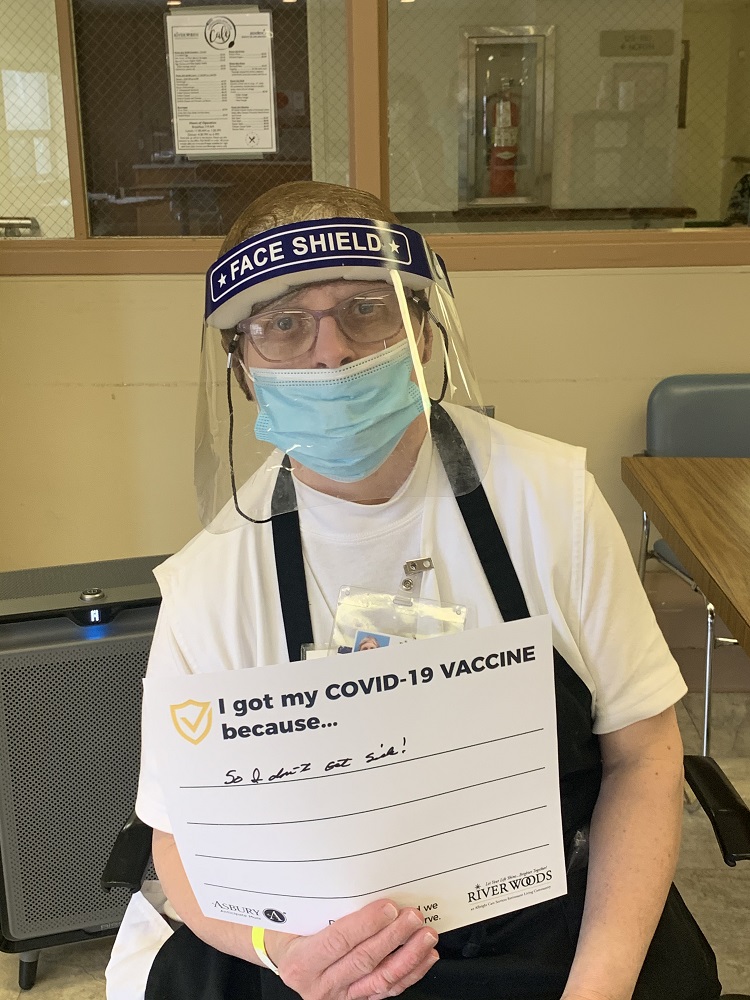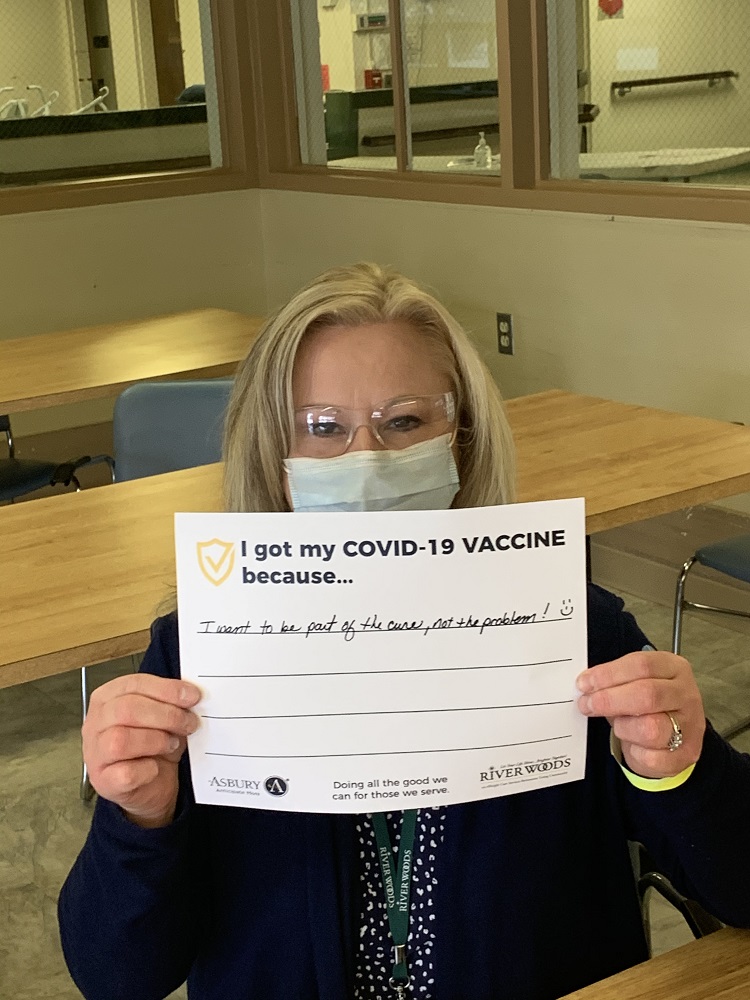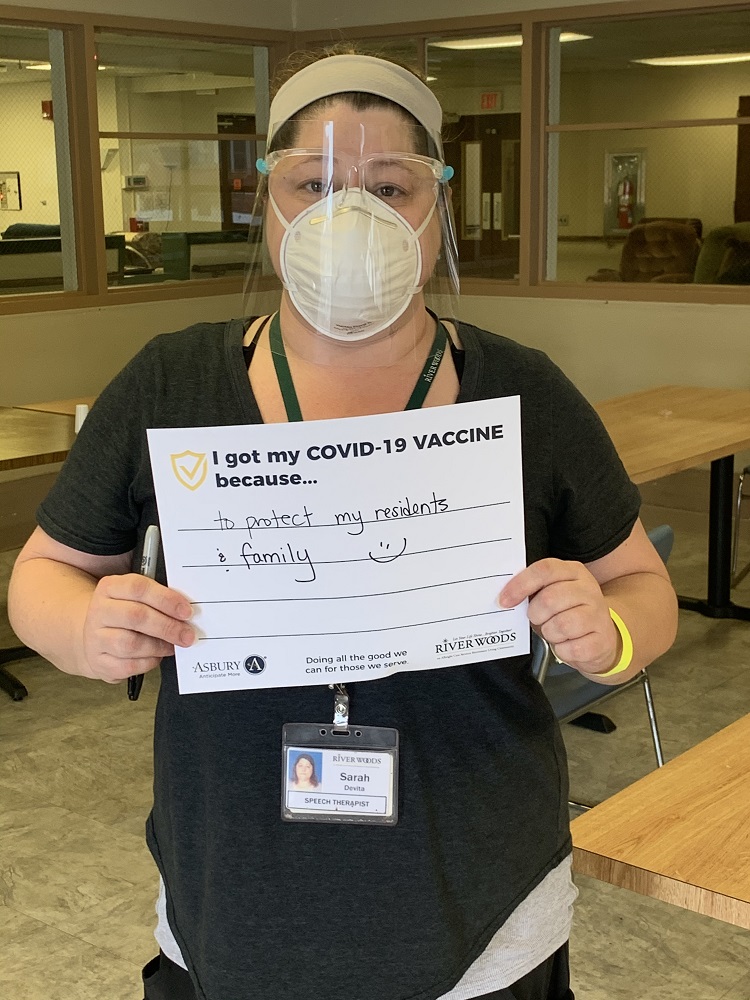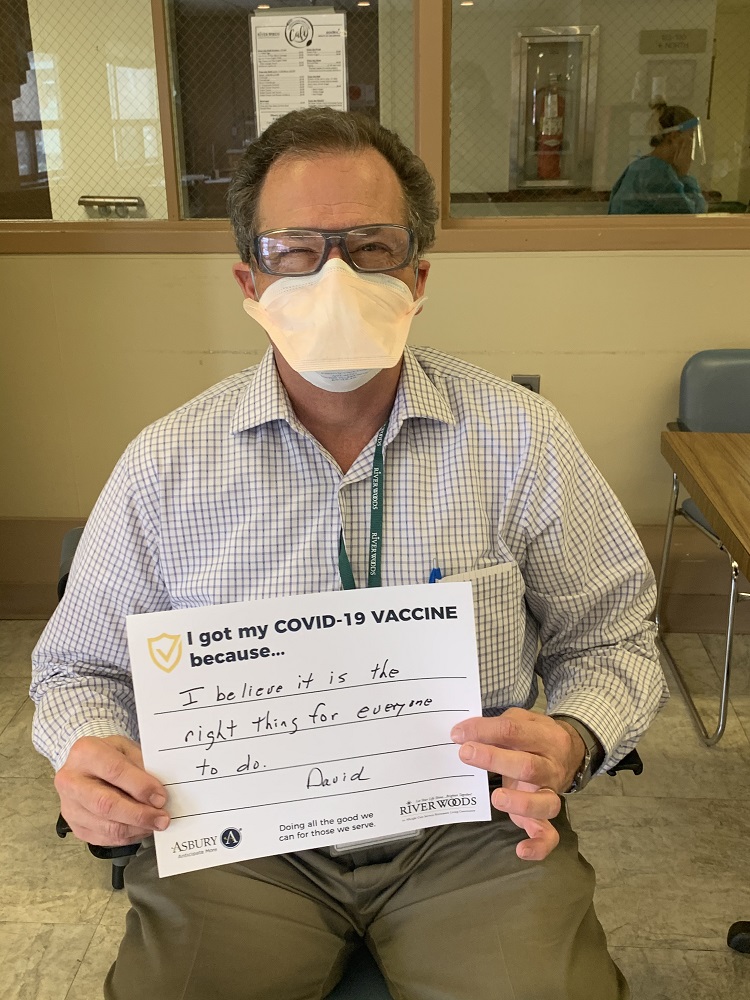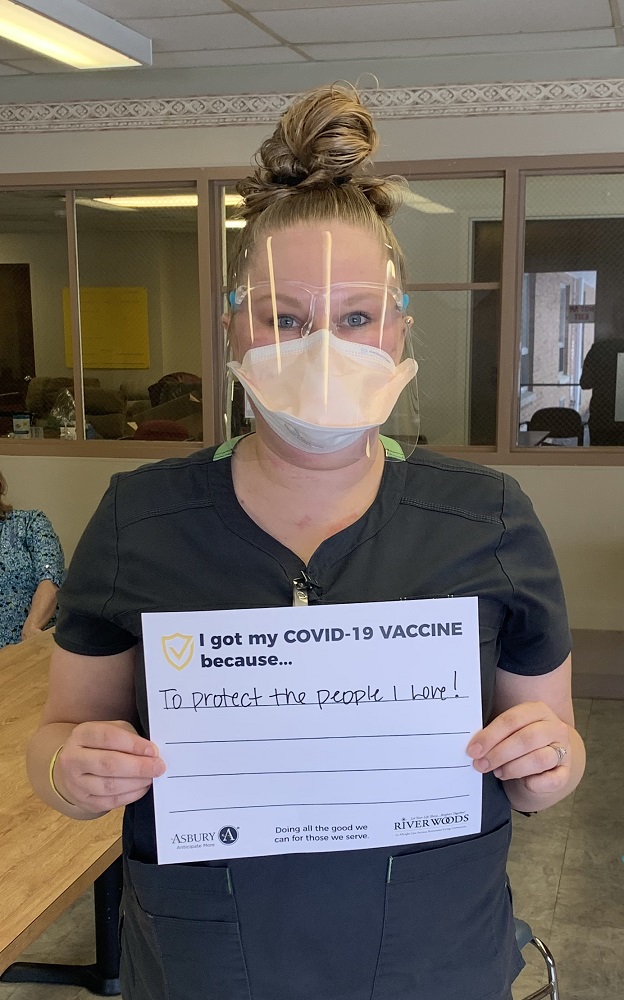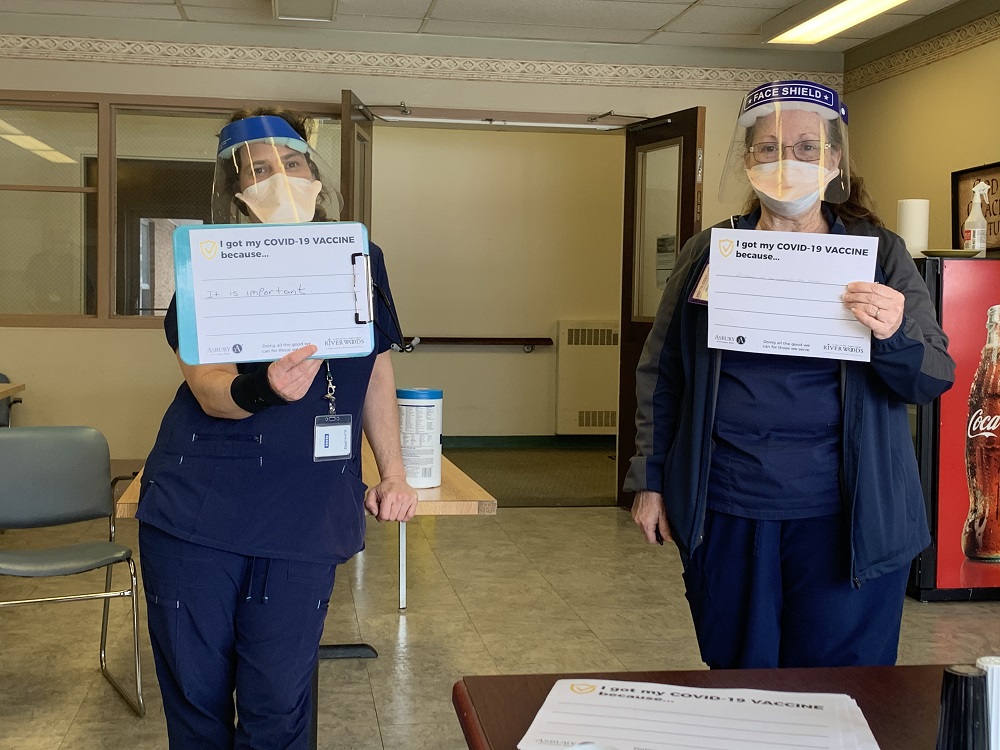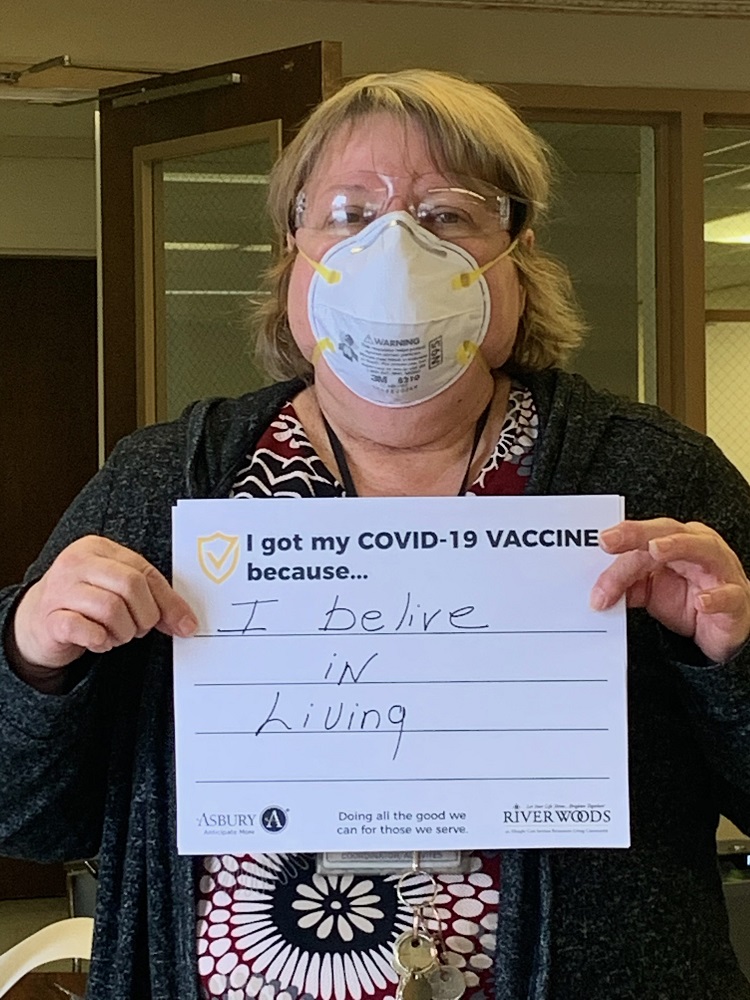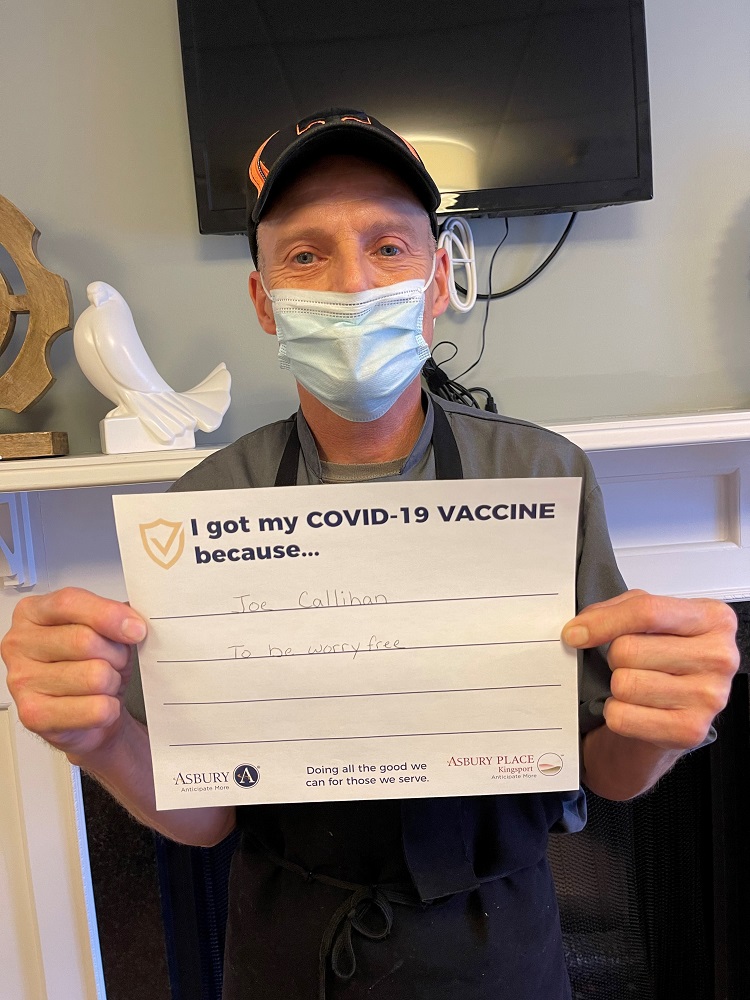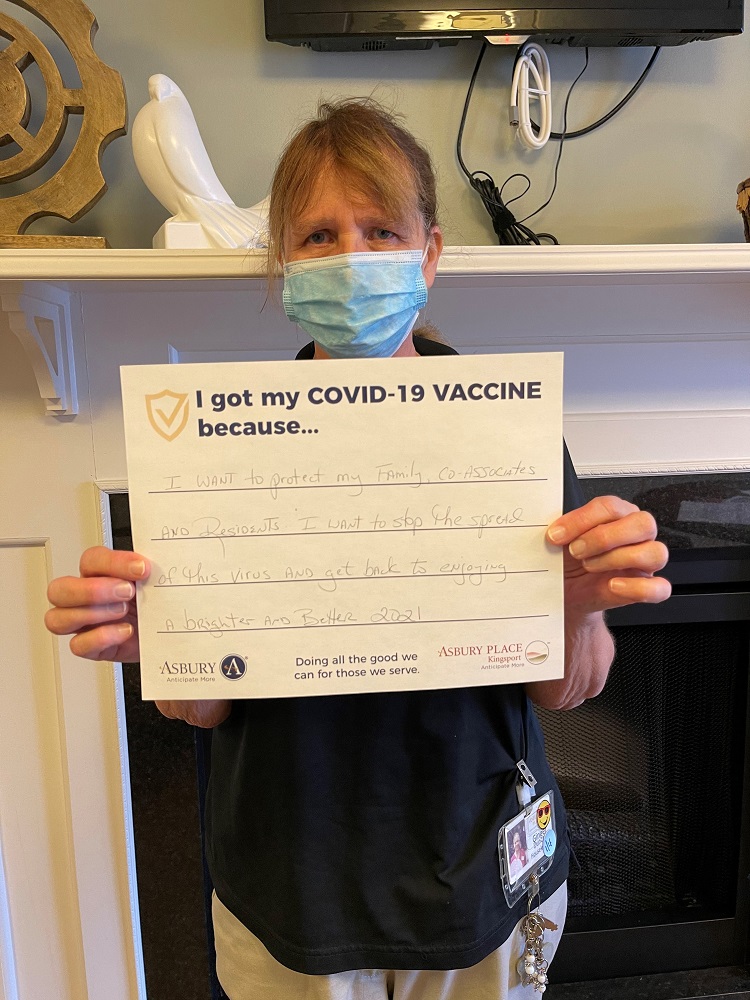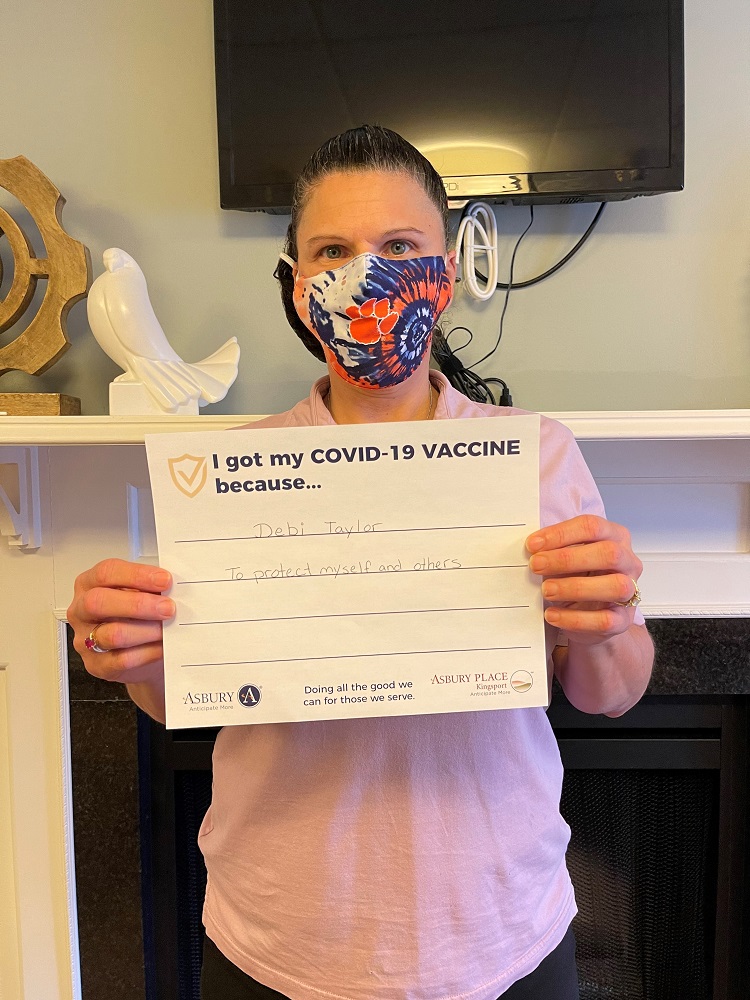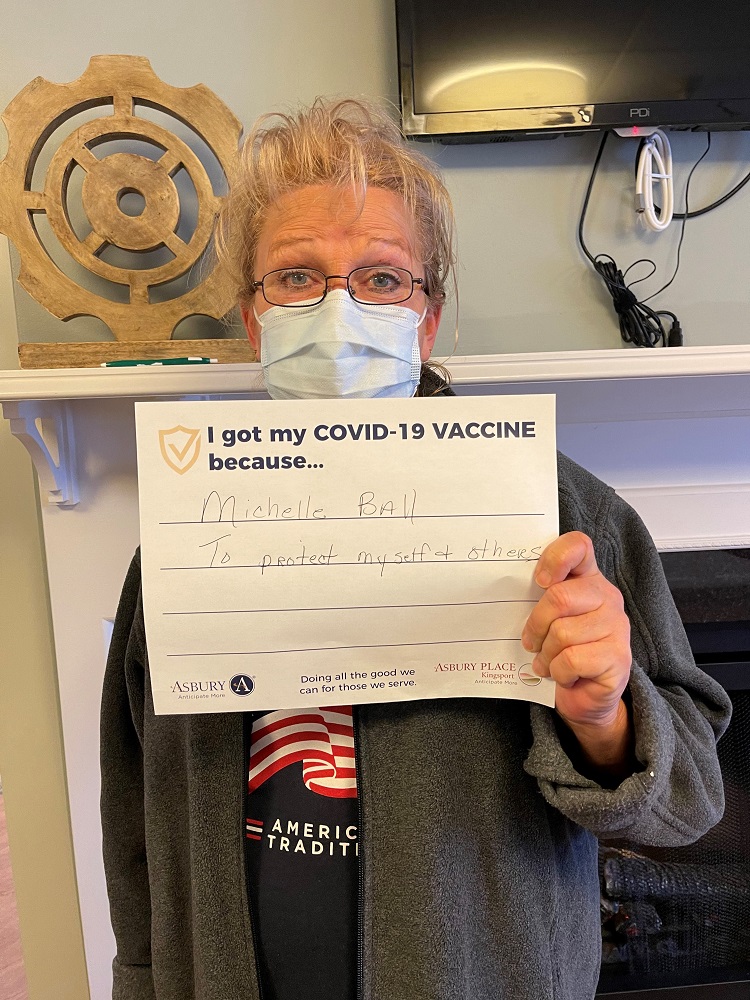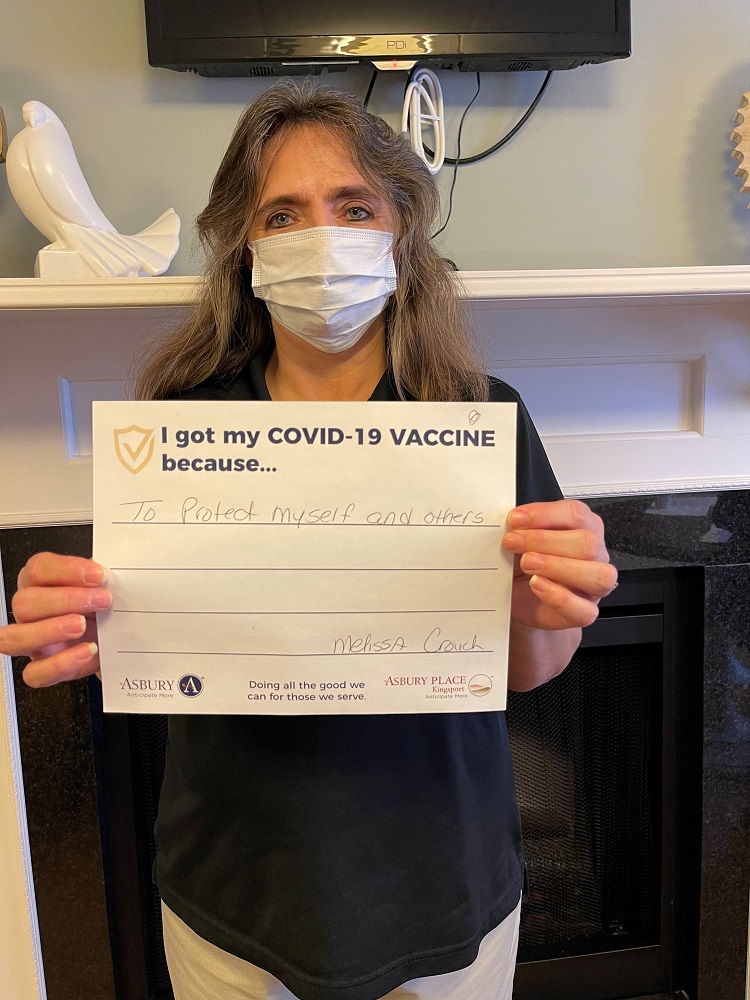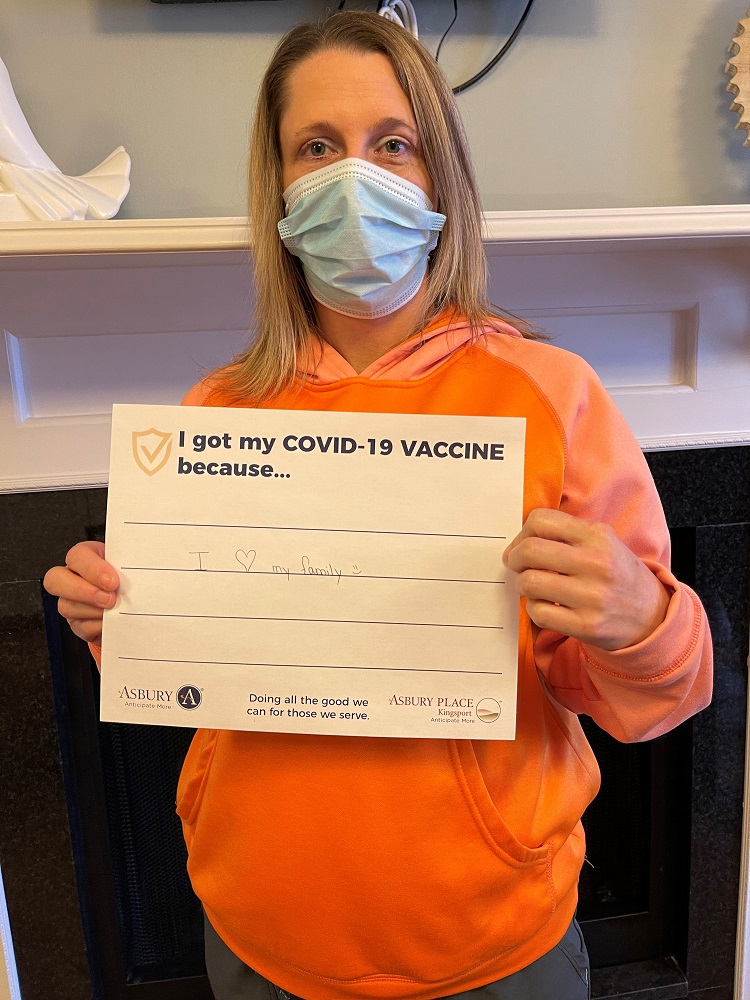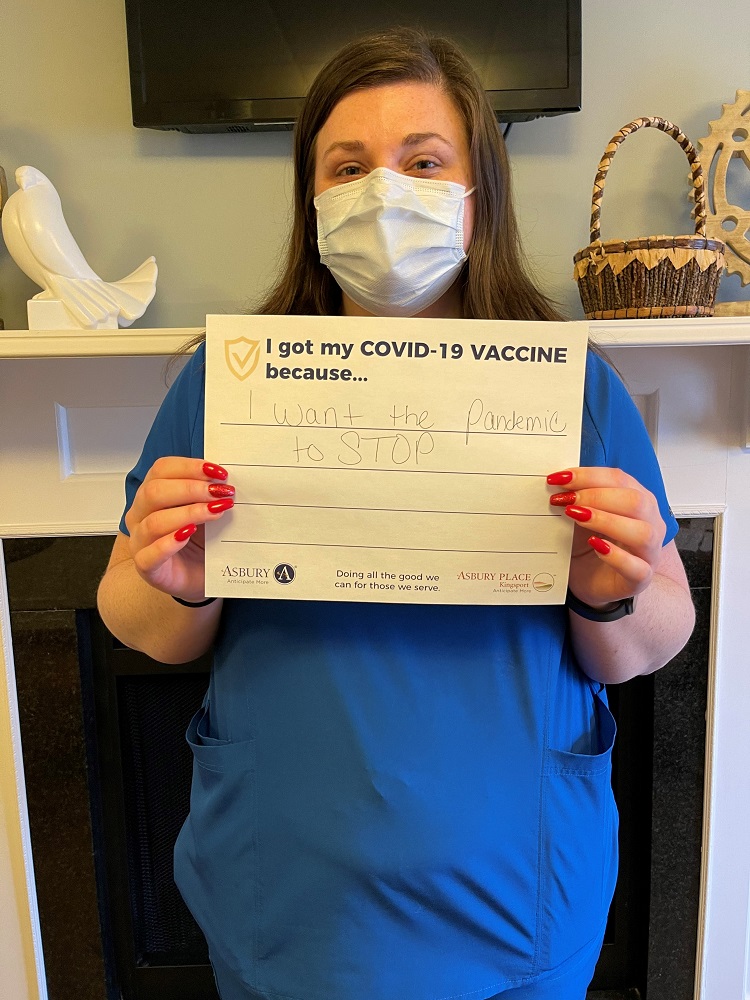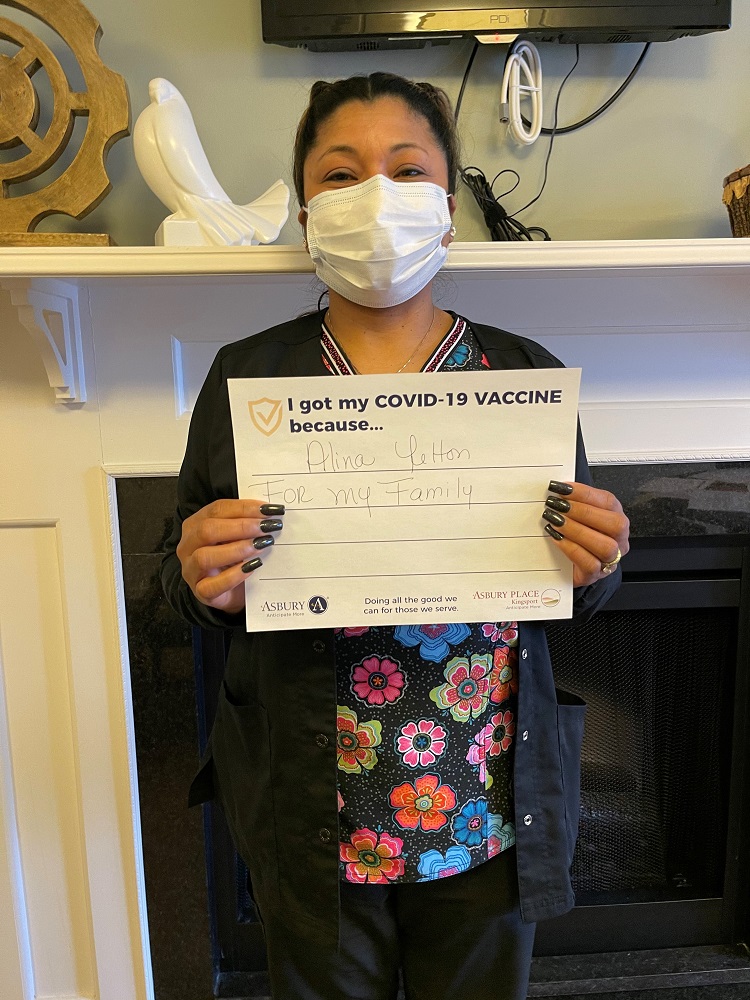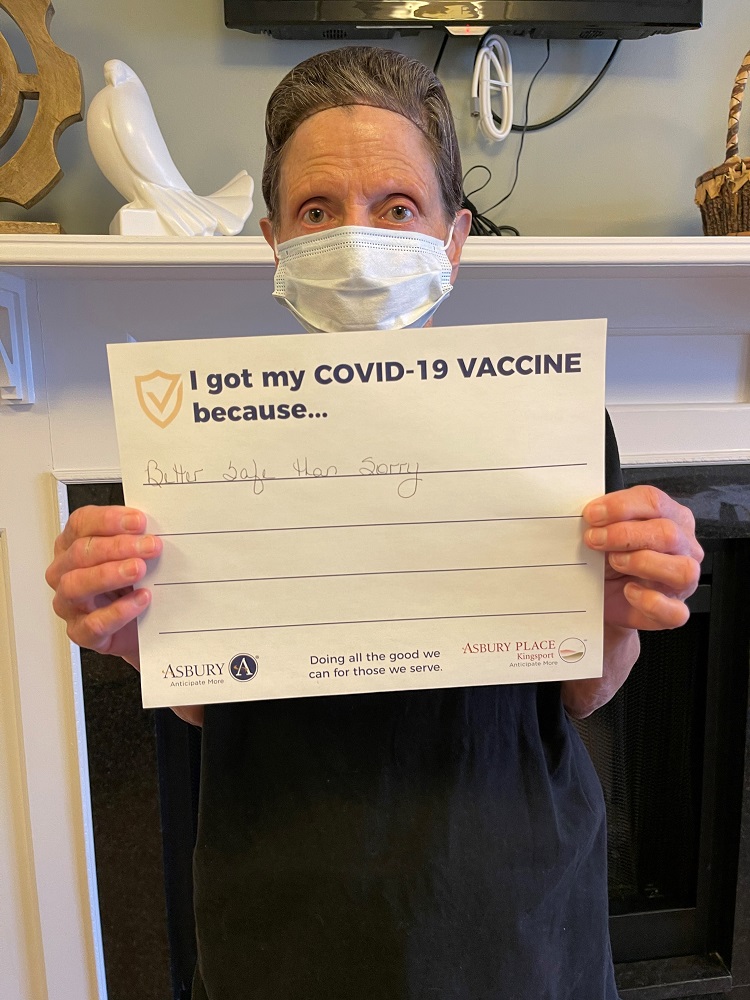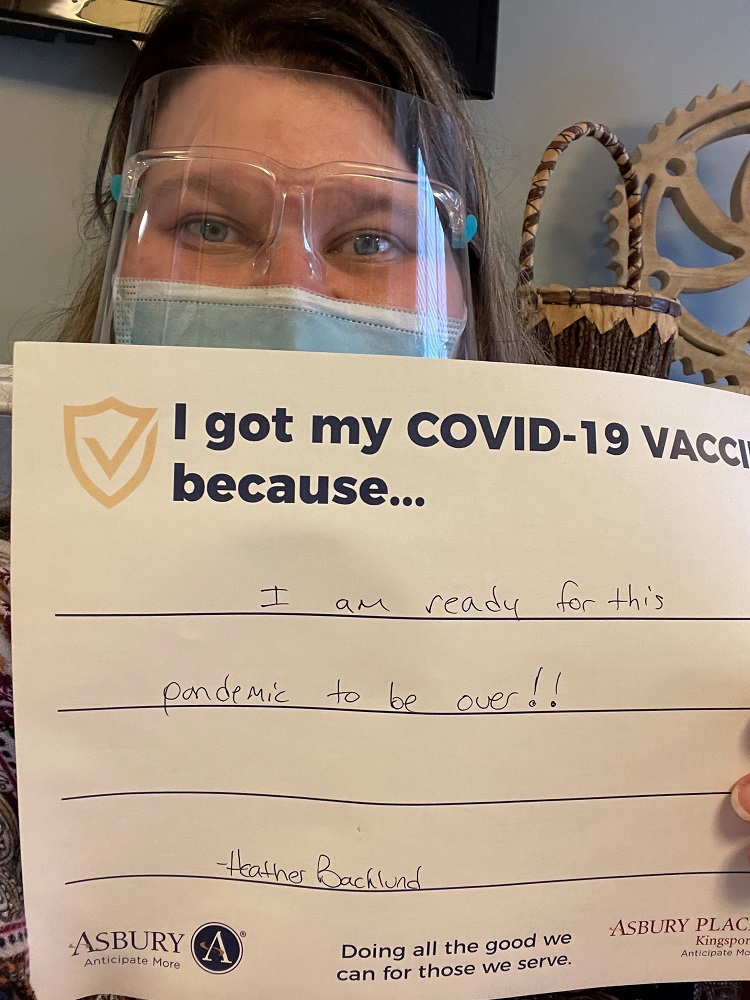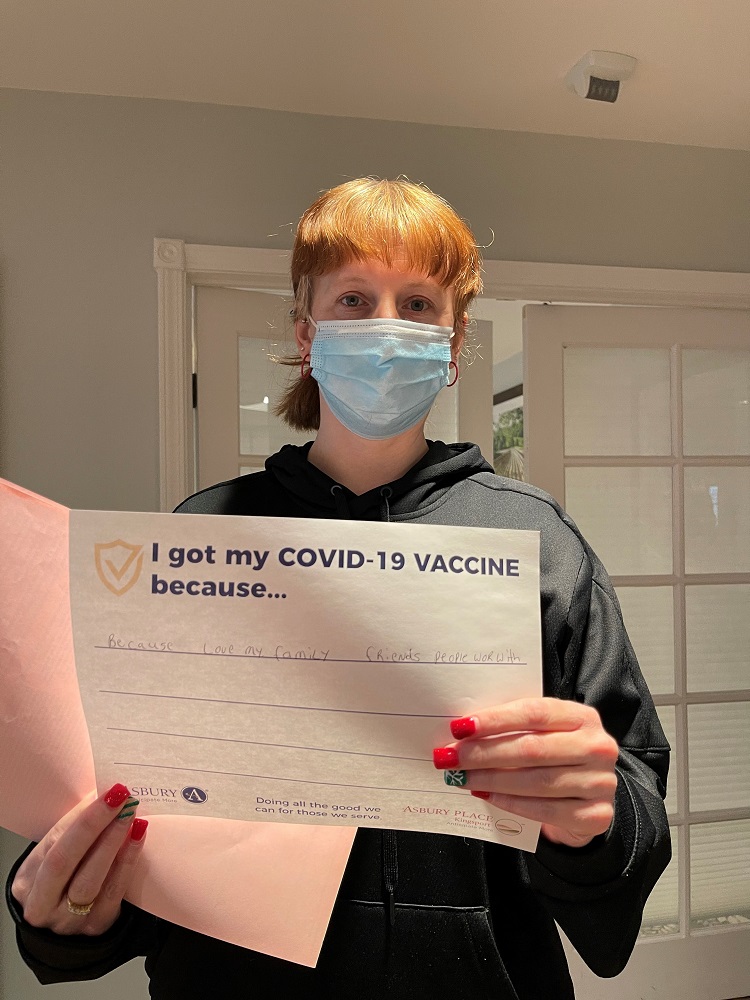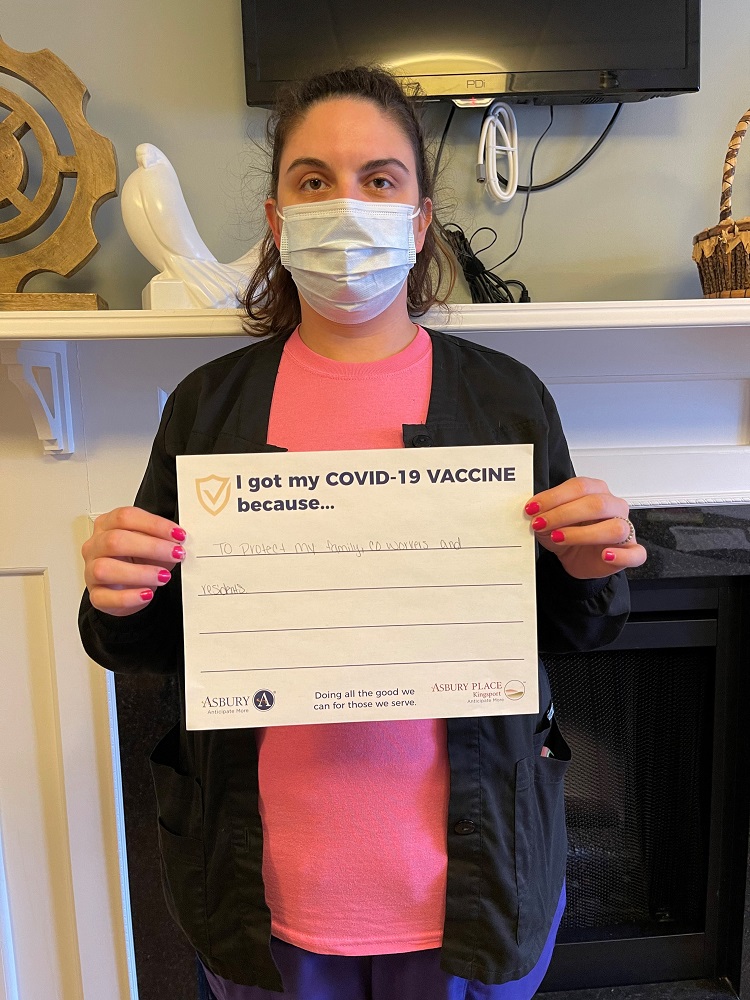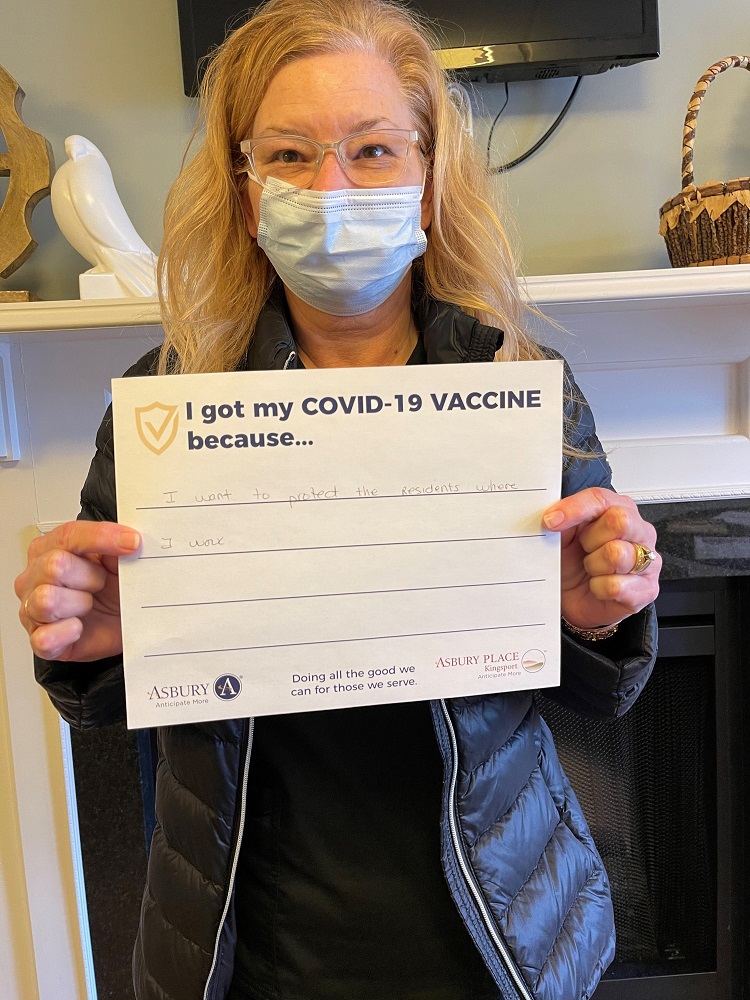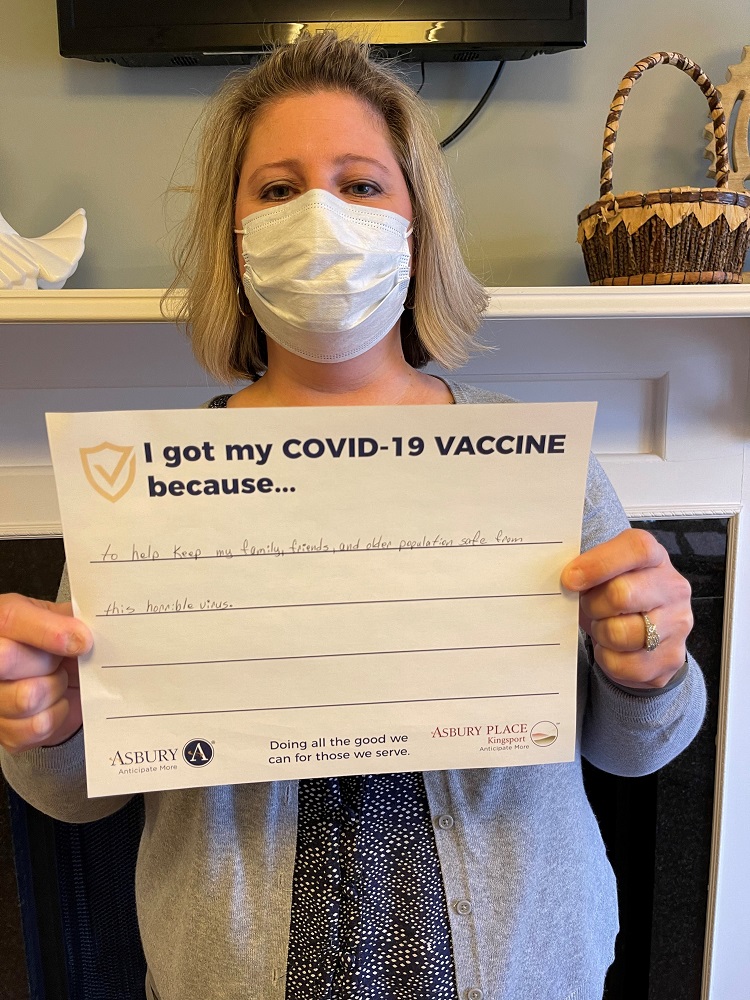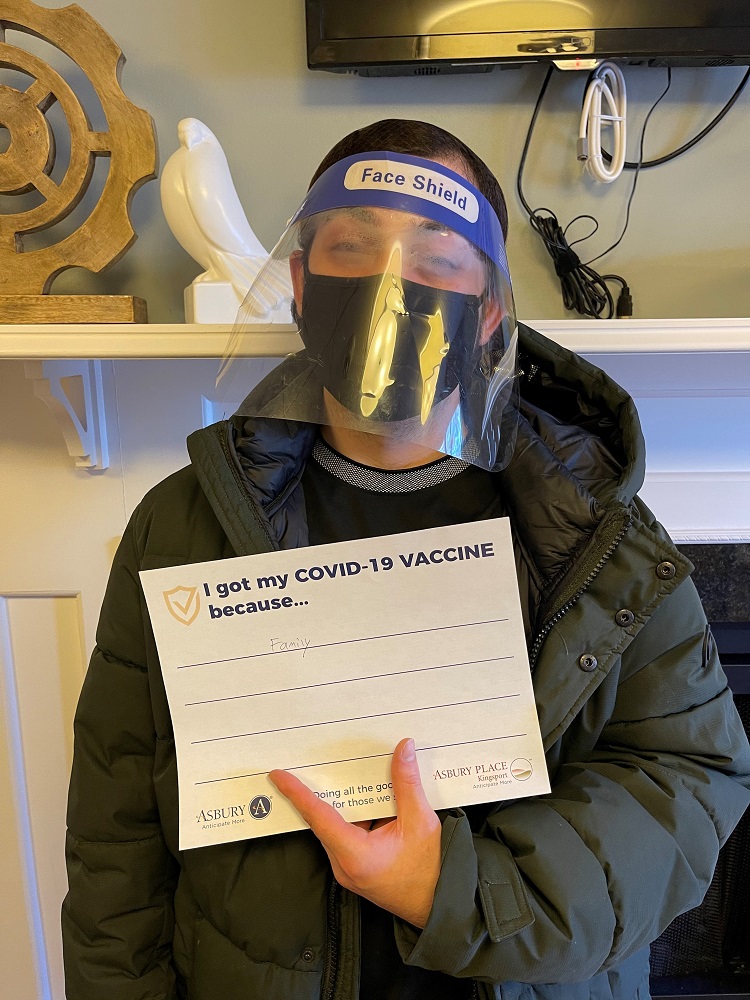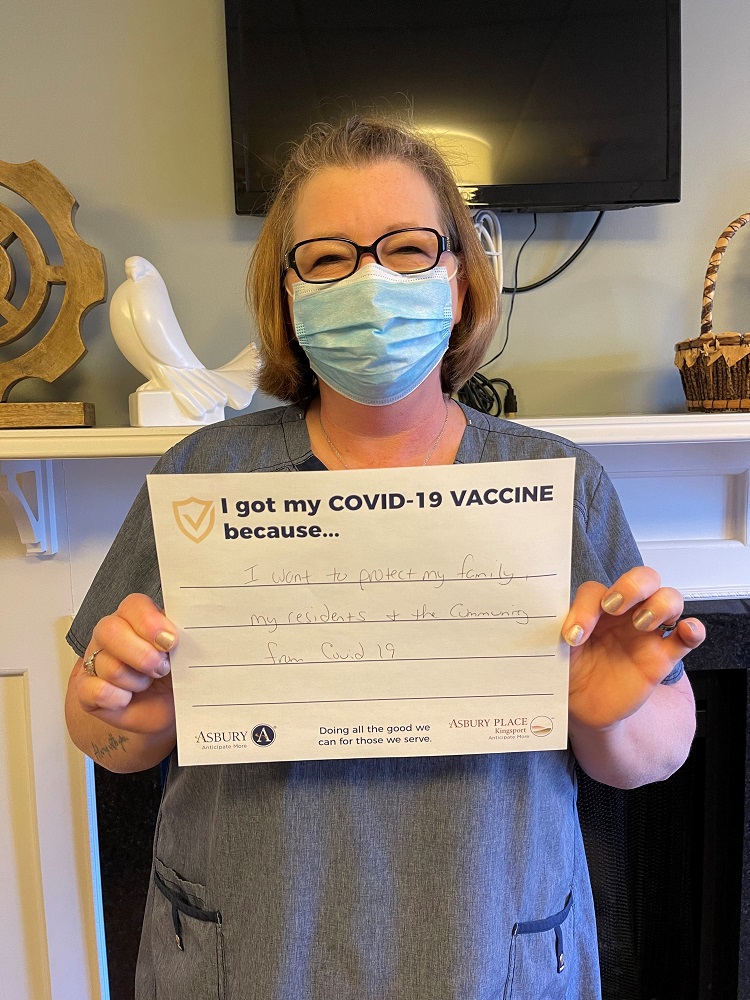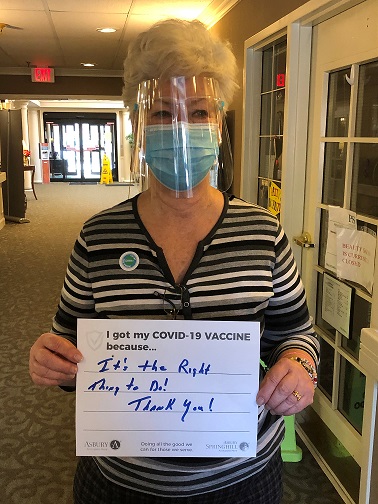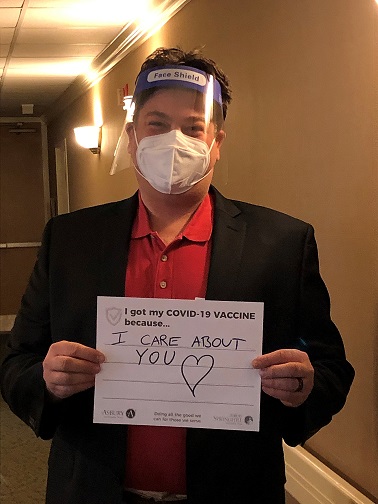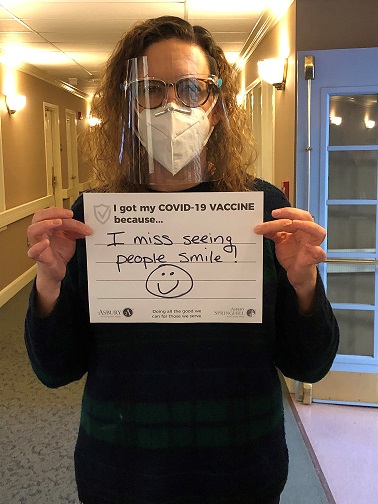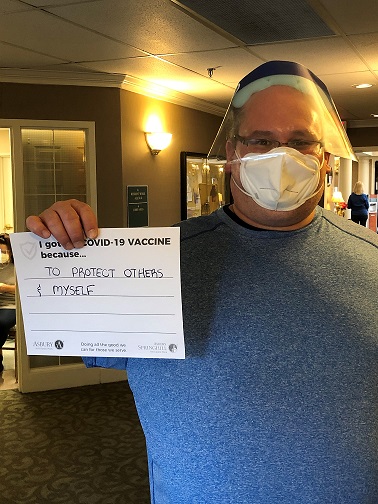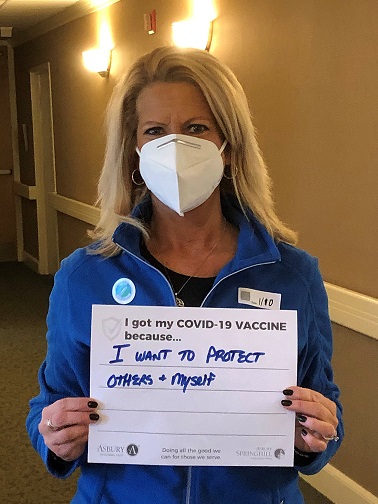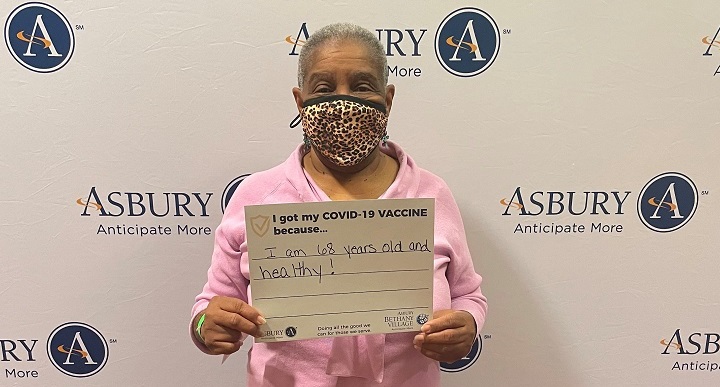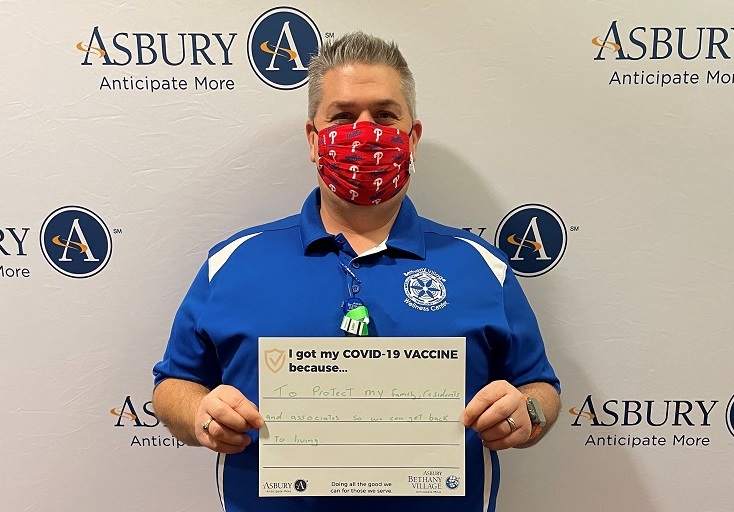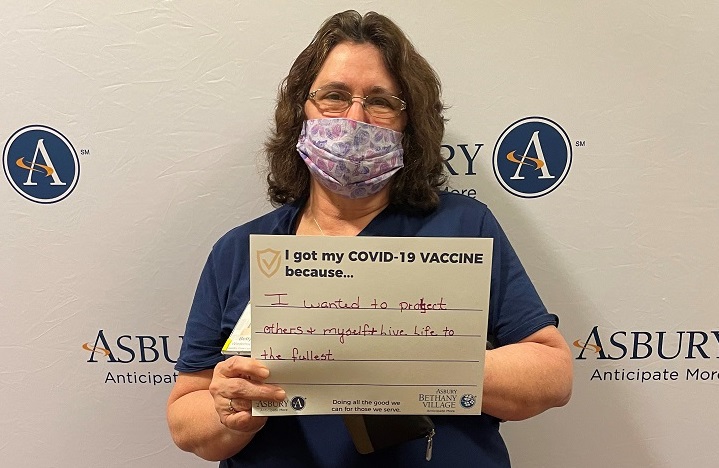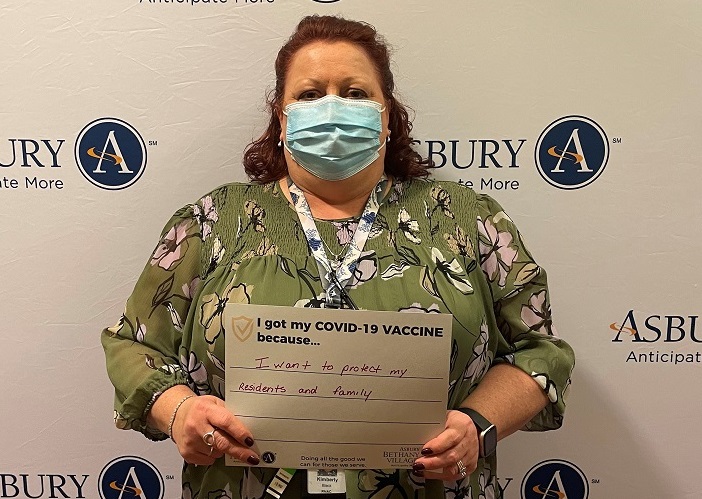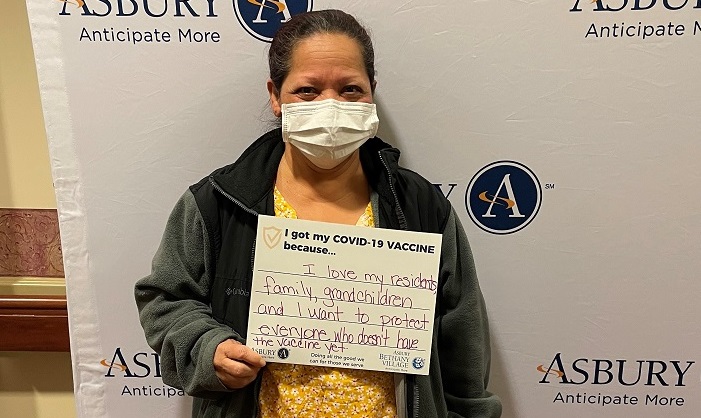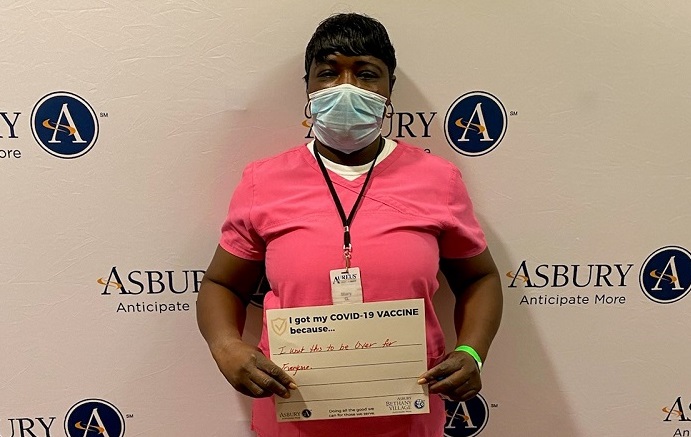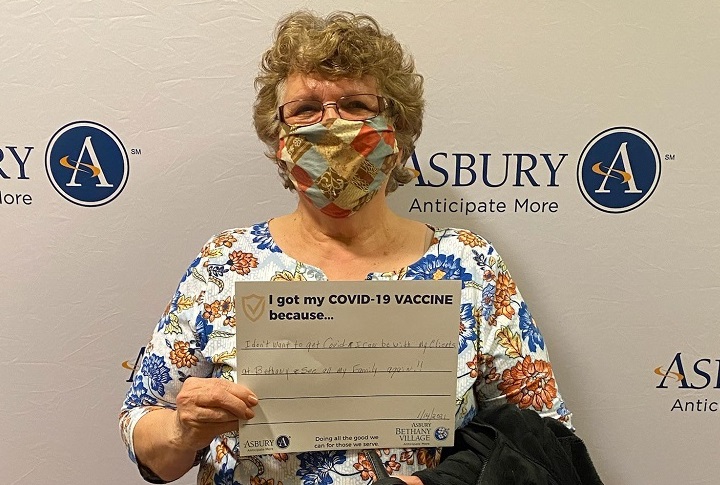 Residents enjoy a full range of recreational and healthful activities, including access to our waterfront campus, dining venues, and other amenities. And family and friends are welcome to visit at any time!
Asbury Solomons is sometimes able to accommodate people who do not live at our community for assisted living and post-acute, skilled nursing services. Please contact us if you would like to know about openings.
Live a comfortable and rewarding life
The comfortable residences at our assisted living community offer skilled care, assisted healthcare services and access to our beautiful, calming sensory garden and wellness courtyard.
No matter what level of care you need, our dedicated team at Asbury Solomons is here for you every step of the way. Contact us today to learn more!