Meet the Team at Asbury Solomons
The genuine interest, compassion and thoughtfulness toward others is a common thread amongst Asbury Solomons residents, families, associates, management and Board members.
Debbie Jones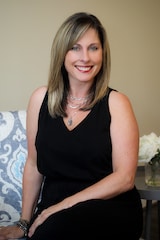 Director of Sales & Marketing
"The greatest pleasure of my position is helping people transition into their new life at Asbury Solomons. This is truly a special place where leadership, associates, and residents work and enjoy life together as one big family."
Email Debbie at dljones@asbury.org
---
Dawnn Hahn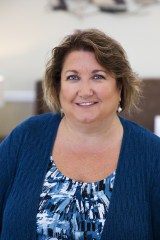 Residency Specialist
For more than 30 years, Dawnn has provided quality customer service in the housing industry, turning her focus to older persons upon joining Asbury Solomons in 2000. Dawnn assists clients in making the most informed choice regarding their many retirement lifestyle options and enjoys building relationships that evolve over time. She prides herself on facilitating a smooth transition as residents join the community and making a positive difference in their lives as they become part of the Asbury Solomons family.
Email Dawnn at dhahn@asbury.org
---
Melissa Ritch
Retirement Counselor
Melissa is proud to be part of a team that is dedicated to making people's transition into retirement living the best experience possible.
Email Melissa at: mritch@asbury.org