What Residents and Associates Say …
You can expect the highest level of care and services at Asbury Solomons, but that's just the start of what makes this community extraordinary. Whether you want to watch the sunset with friends along the river (a tradition here) or get active volunteering, there are always opportunities for both personal growth and fun. Keep reading to see what people have to say about life at Asbury.
"There's no denying aging. This simplified our life but also gave us a bit of safety and security."
Watch the video >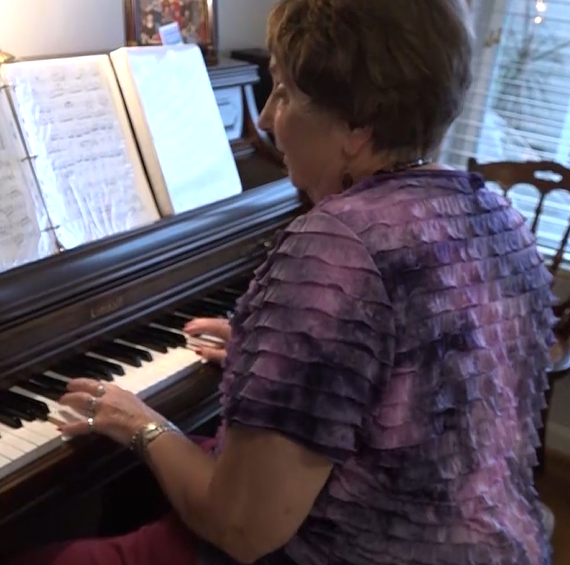 "We didn't realize we were going to get so much more than an apartment."
Watch the video >
"It's just gorgeous here, You can see the light as it goes out across the river."
Watch the video >
"We can't get over how friendly the staff is."
Discover friendly staff and neighbors at Asbury Solomons, a community where you have the freedom to make the most out of each day. Enjoy a scenic riverfront view now that the worries of home maintenance have faded away.
Watch the video >
"I haven't regretted a day of my decision to move."
Peggy Hovermale was drawn to Asbury Solomons by her love of the water and childhood memories of fishing on Solomons Island with her father. Now, she loves it when her grandchildren visit and they all head down to the river to kayak, fish off the pier, or net fish along the beach.
"They think this is the greatest place to live! So do I. Asbury welcomes you onto a campus, but they also give you many opportunities to join the larger community," Peggy says.
"I haven't regretted a day of my decision to move. My house would lose shingles or I'd need to get the chimney repointed. There was always something. I figured up what it would cost me to move versus stay in my house and it was actually less to move to Asbury Solomons. If I lived in my old neighborhood, I would be paying to go to the gym. Here, you have a pool and classes of any kind - yoga, zumba, balance. And you can take the high-impact aerobics here and get completely out of breath. They don't take it easy on you!
And eating in the dining room with its river view always feels like a luxury to me. You see some spectacular sunsets."
Learn About Life at Asbury Solomons
Here's your chance to see what your story at Asbury Solomons could look like. Get first-hand experience with our community today by booking a tour.