Springhill Campus Map
Once you're here, our campus map will help you get where you need to go.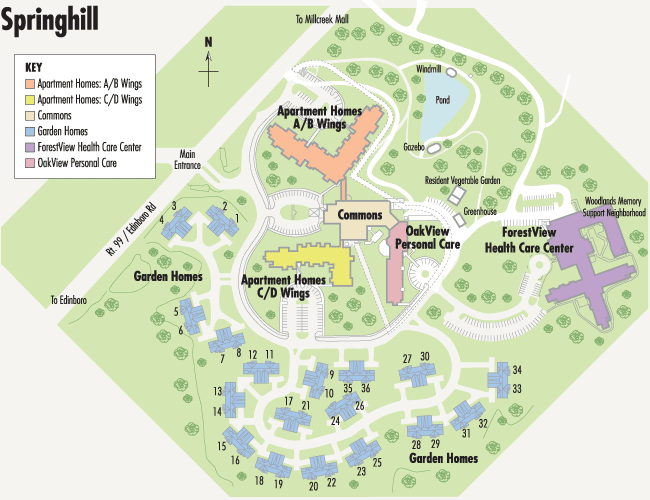 File Download
Download a printable map of campus.
Map outlining the campus layout. Image will open up in a new window.
Download a zoomed in map of our commons area
Detailed map of each space in our commons area.