Springhill Campus Map
You'll find a warm welcome at Springhill Senior Living! If you are coming for a sales appointment or tour or to attend one of our marketing events, this campus map will help you get where you need to go. Please come to Reception Desk through the Springhill Main Entrance and a Sales Associate will greet you. Click here for directions to Springhill. We are located at 2323 Edinboro Rd., Erie, Pa., 16509.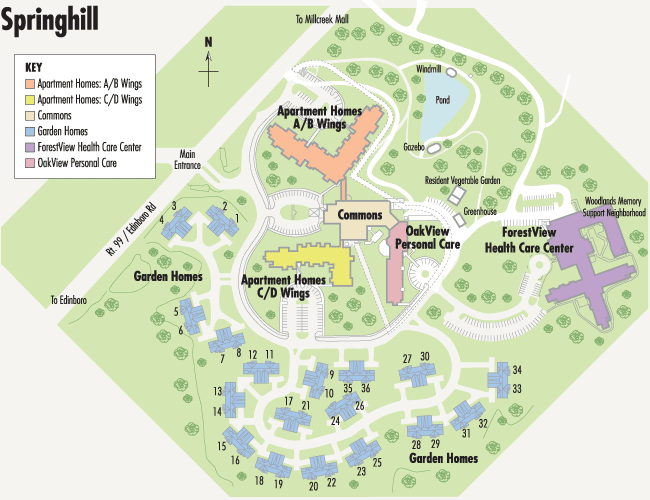 File Download
Download a printable map of campus.
Map outlining the campus layout. Image will open up in a new window.
Download a zoomed in map of our commons area
Detailed map of each space in our commons area.