Who Lives Here
Getting involved, staying engaged, giving back. Springhill residents care about making a difference in their community, in the world and with their neighbors. Learn about their unique backgrounds and current interests here.
When Bob Marks moved to Springhill last summer, we were excited to welcome not only Bob but also his adorable, six-month-old Cavalier King Charles spaniel, Molly.
A former healthcare… More »
---
When Lettie Pellizzari moved to Springhill in January with her husband Rinaldo, she was relieved to be giving up the responsibility of the couple's large property, but sorry to be giving up the… More »
---
A former wildlife biologist for the state of Pennyslvania, John Kriz always enjoyed the solitude that nature brings. But after retiring from his profession and lacking the social interaction of… More »
---
People who have seen Maude Cameron's art work would call her gifted; she calls herself blessed.
Her professional life includes painting more than 300 wax figures for Ripley International, which… More »
---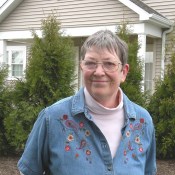 Although our hyper-vigilant spell checkers will insist that procrastinot is a typo, the term is in fact a neologism I invented when challenged to create a one-word New Year's Resolution. As a… More »
---
As John Gorndt was preparing to hurtle down an Alaskan mountain on a zipline, the 80-year-old only had one thought in mind: "It doesn't look like they cleared very many trees out of … More »
---
Springhill resident Mary Stewart is not a sitter. A lover of the outdoors, Mary has hiked in state parks near the various cities she has called home and as far afield as England, Scotland and… More »
---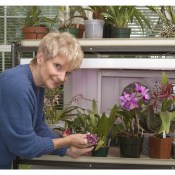 When Jean Metcalf moved to one of Springhill's Garden Homes in 2004, she found herself confronting the dreaded task of downsizing faced by every new resident. Her task was doubly challenging,… More »
---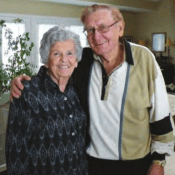 With four daughters, seven grandchildren and seven great-grandchildren, Sam and Ginny consider themselves blessed. Thanks to Sam's long and successful career as a financial advisor for Prudential,… More »
---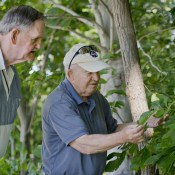 It doesn't take long for new Springhill residents to comment on how many interesting conversations they find themselves in with their newfound neighbors. With residents such as Ed Masteller,… More »
---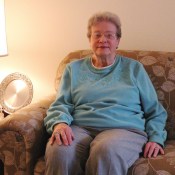 No one enjoys moving, and with each passing decade, as the possessions pile up, it grows more challenging. But Marilyn Melhuish's situation – though not rare – stands out from the crowd's. After a… More »
---
For Christmas, Bob Frenzel headed cross country on a family ski vacation in Vail, Colo. Avid skiers, Bob and his wife, Kathleen, spent a great deal of time at a vacation home in Vermont; Bob has… More »
---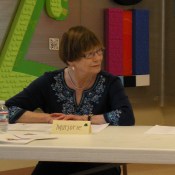 Twice a month on a Tuesday morning, six people who used to be little more than acquaintances meet in a room and prepare to lay it all out on the table. There, they share writings that range from… More »
---
It's not every Springhill resident who can boast having had cocktails with Bobby Kennedy. But if you know Bill Krajcovic, you know he doesn't boast – and that you would have been far more likely… More »
---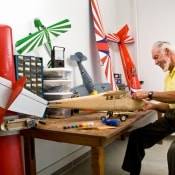 Charles McGeary was eight years old when he began building model planes. A child of the Great Depression, he recalls being mesmerized when airplanes flew overhead and later taking one… More »
---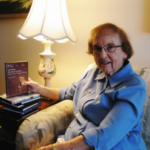 Jean Dunn has never been a professor, but she sure loves what they have to offer. An accountant by trade, Jean calls herself a "green eye-shade type of person" who tends to be interested in many… More »