New Pool at Springhill Senior Living Enhances Wellness
When researching retirement communities an important consideration is continually evolving to meet residents' expectations and needs. We're excited to announce the latest in a series of lifestyle enhancement projects that expand and enhance resident wellness and services here at Springhill – the Dr. Robert and Marilyn Bernhard Aquatic Center! See a photo gallery below.
The light-filled fitness and therapy pool features a whirlpool and plenty of room for water exercise, including water aerobics classes, which are coming soon. A chair lift helps residents with mobility issues utilize the pool.
The benefits of water for senior exercise
Santina Gorndt, a Garden Home resident and co-chair of the resident-run Aquatics Campaign Committee, is not a swimmer, but is excited to use the 4-foot-deep pool for water aerobics and to strengthen her knees. Marilyn Bernhard, for whom the pool is named, was an early visitor, enjoying a swim in the warm water with her daughter Janet. People who have not been swimming in decades are eagerly reserving pool time. Residents are water walking, using resistance aides for strengthening exercises, and swimming laps.
"Exercising in the water is an outstanding way to strengthen muscles, work on balance, and improve flexibility," says Katie MacKenzie, Director of Resident Life at Springhill. "For people with arthritis and joint issues – which is so common as we age – an indoor, heated pool is the best place to exercise. The water's buoyancy relieves pressure on the joints, while the water warms and loosens them."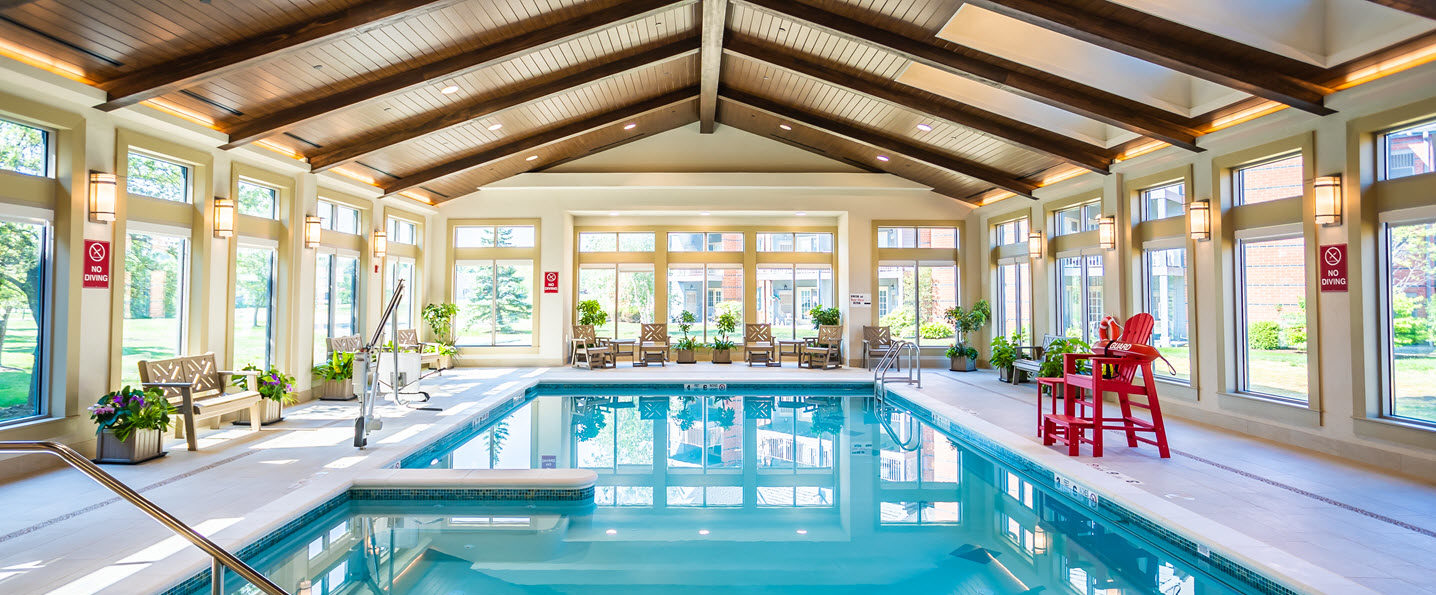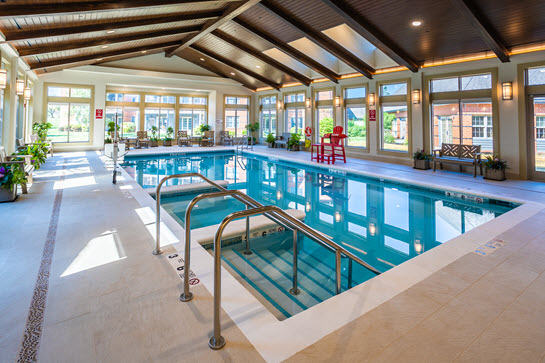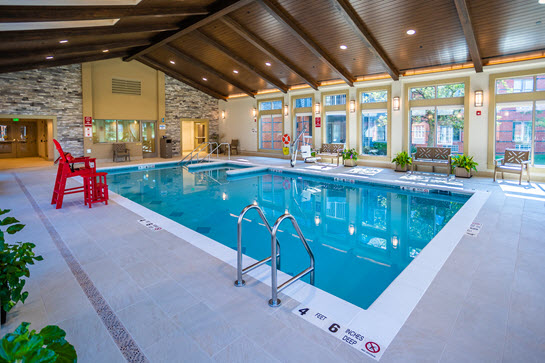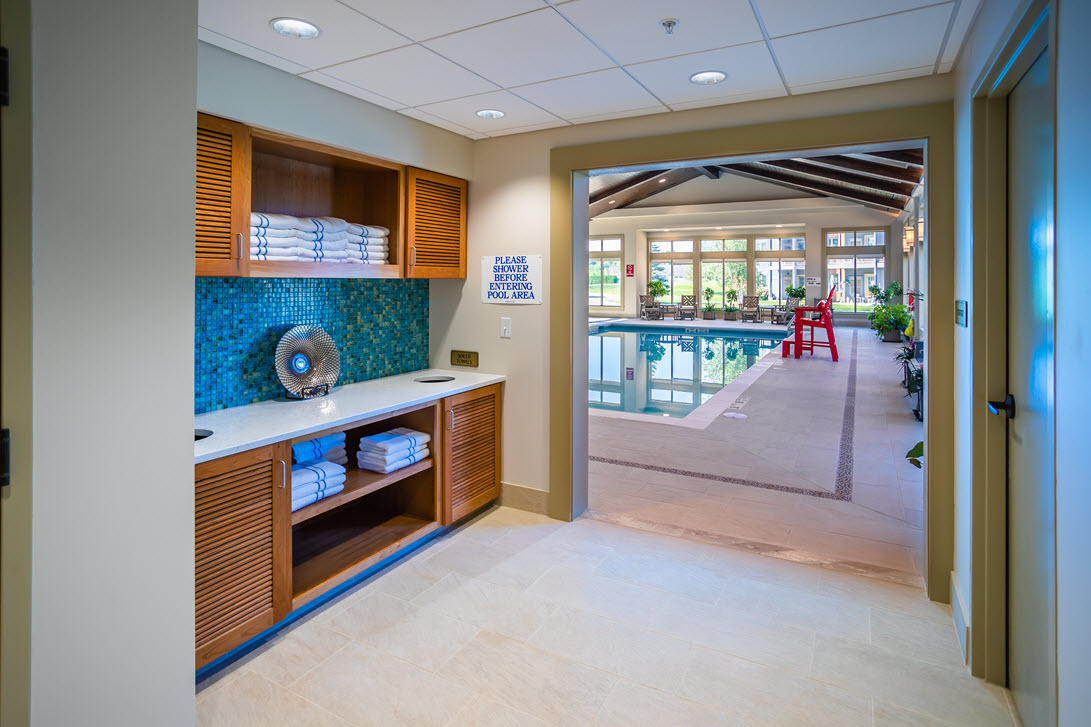 Maintaining safety while continuing to promote wellness
As Erie's first continuing care retirement community, Springhill is committed to creating an environment where people can age better for longer. The new aquatic center is an important and much-anticipated part of that mission. The pool opened in August, and associates are utilizing COVID-19 screening processes already in place at Springhill, along with physical distancing and additional hygiene and pool sanitation measures to ensure resident safety. Currently, the pool is limited to four residents at a time.
Continual lifestyle enhancement
The Aquatic Center follows the construction of the Niagara Lounge, a new resident gathering area complete with fireplace and room for small events and meetings, the Vitt Fitness Center, an all-faiths Chapel, salon, and medical clinic.
Springhill is proud to place a strong emphasis on whole-person wellness. With the addition of our fitness and therapy pool and the subsequent outdoor recreation area, Springhill will continue to set the standard in retirement communities in the Erie region by creating wonderful lifestyle opportunities for older adults.