Innovative Senior Brain Health in Gaithersburg, MD
Cognitive and physical wellness go hand in hand. As a community designed to support aging better, Asbury Methodist Village is proud to be home to the Rosborough Wellness & Brain Health Center for Excellence, featuring our Kinnections Brain Health program. Combining the very latest, science-based brain wellness practices with cutting-edge neurocognitive assessment and brain-training tools, Kinnections Brain Health is the work of experienced professionals across the disciplines of brain health, dementia, occupational therapy, neuroscience, and senior wellness.
 Kinnections Brain Health at Asbury Methodist Village includes:
Cognitive assessment and personalized plan with Super Seven program
REACT Neuro virtual reality brain tool
Fitness classes including rock-climbing wall, martial arts, and dance and healing arts including yoga, meditation, forest bathing, massage
Rock Steady boxing for Parkinson's support and TRX strength-training equipment
SMARTfit exergaming (blends computer gaming w/ exercise)
Nutritional program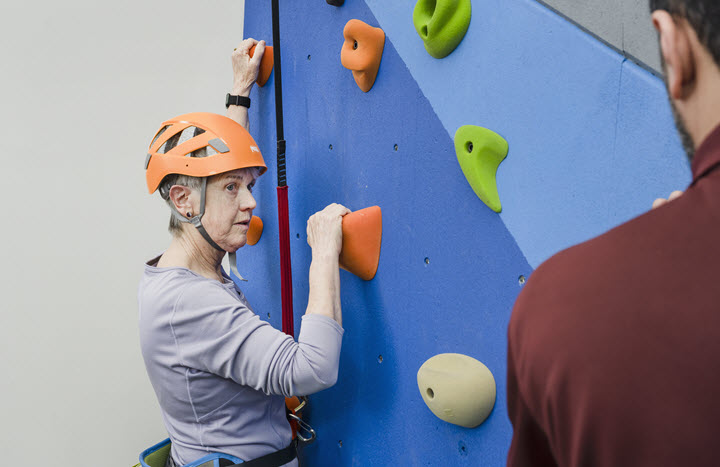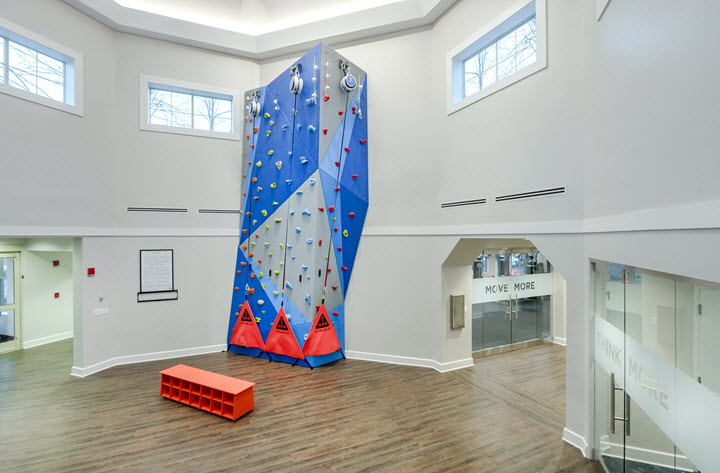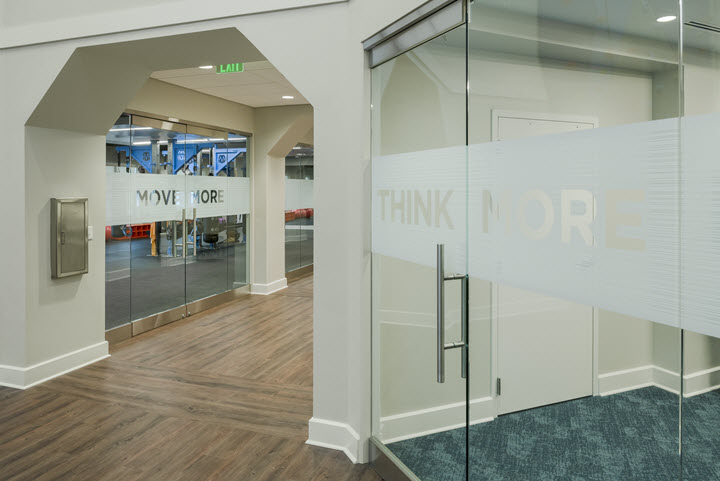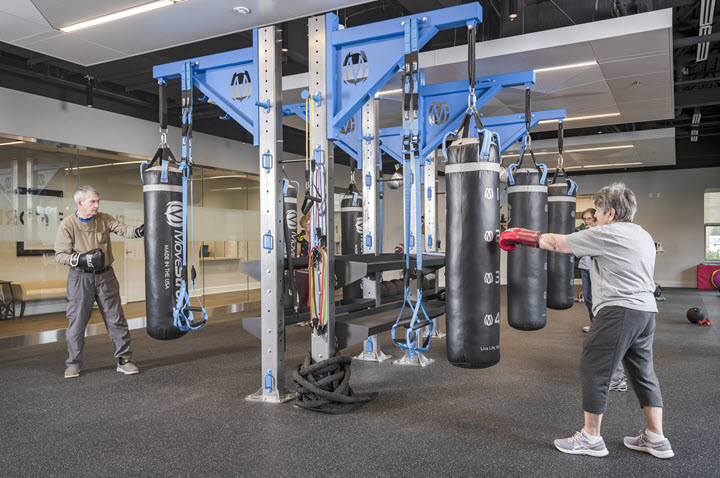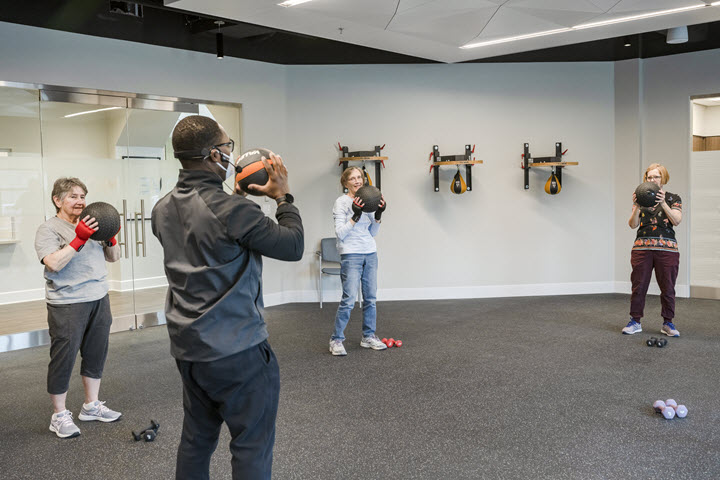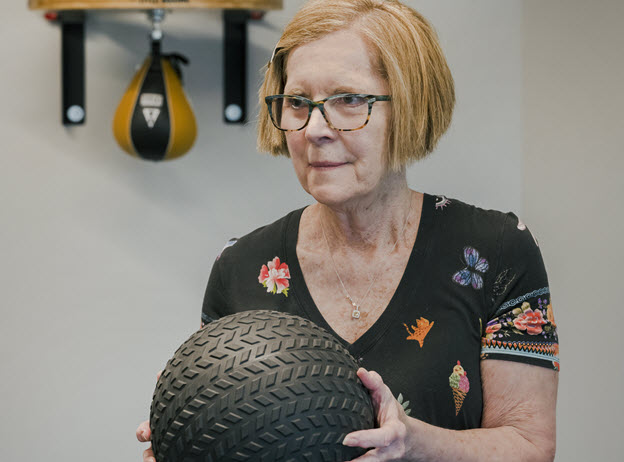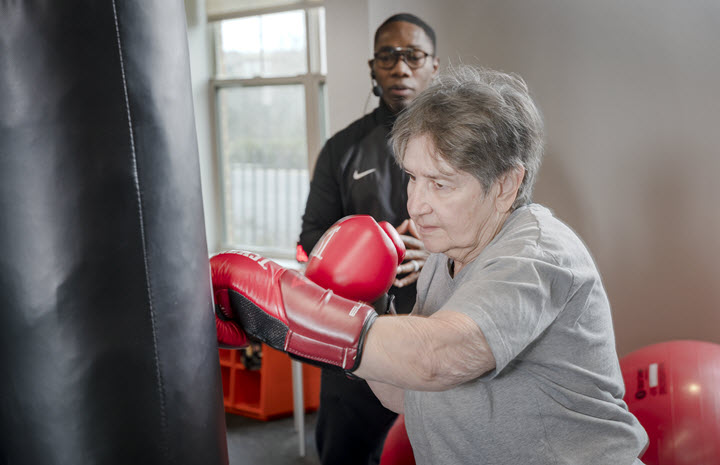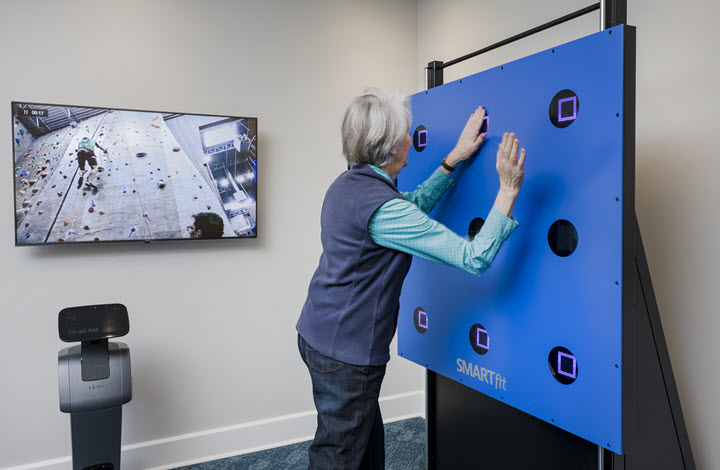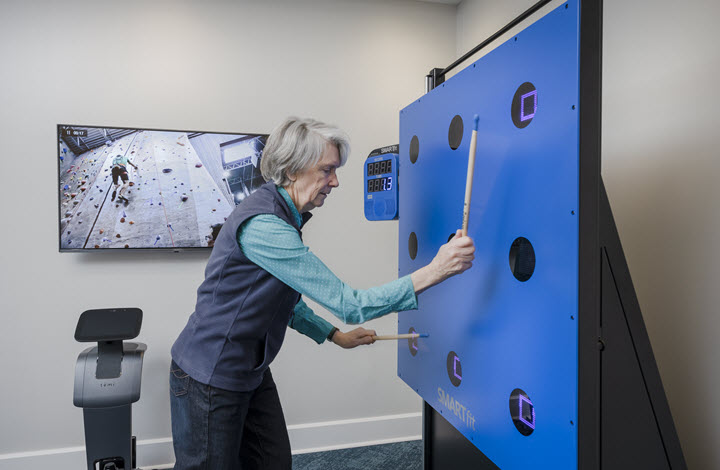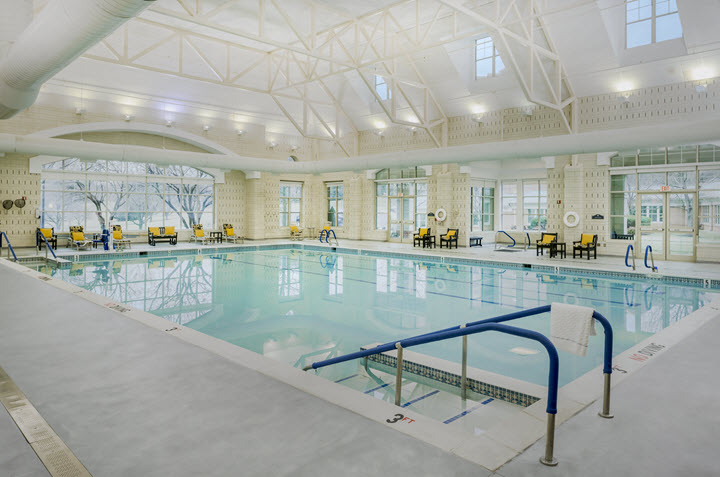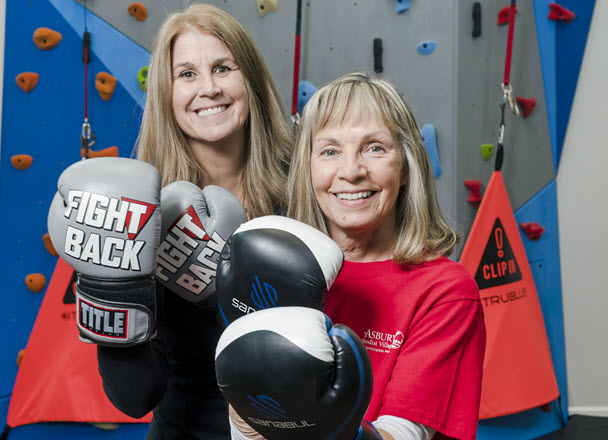 About REACT Neuro
Asbury Methodist Village was an early testing partner for the REACT Neuro brain health tool, which was created by the Cambridge Innovation Center based on decades of scientific literature. REACT is the work of celebrated brain experts from Harvard Medical School and the Massachusetts General Hospital McCance Center for Brain Health, including Dr. Rudy Tanzi, who discovered the first Alzheimer's gene and is a Time 100 Most Influential People in the World. Here, Rudy Tanzi discusses REACT's origins.
Users of REACT Neuro don a virtual reality headset to take part in scenarios and games that use eye movement to subtly assess brain function in executive function, cognitive function, attention, and memory. Users are guided through the exercises by a 'coach' in the headset and receive a report of their results. Changes in brain function can be measured over time and results compare users to gender- and age-matched populations.
During the pilot in 2021, more than 25 Asbury residents volunteered to provide baseline data on 'normal' senior brain functioning for this tool and user experience feedback.  Phase two of the REACT program kicked off in June 2022 and includes headsets that have been fine-tuned based on participants' feedback.
Super Seven Brain Training Program
This paper-based, self-guided program targets the neurocognitive domains through multi-modal cognitive exercises which increase in complexity over a six-week period. Exercises focus on sensory-motor, attention, memory, executive function, language, processing speed, and social cognition. Super Seven was created in collaboration with academic and author Rob Winningham, Ph.D., who specializes in memory and cognition in seniors.
Five Strategies to Keep Your Brain Sharp
Wellness & Brain Health Center Programs Brochure
Kinnections for Residential Living Overview
Kinnections for Kindley Assisted Living Overview
We are grateful to Cynthia Rosborough for her generous support of The Rosborough Wellness and Brain Health Center for Excellence.