5-Star Rated Senior Care in Montgomery County at the Wilson Health Center
Living at Asbury Methodist Village means living the life you want while knowing you have priority access to 5-star rated senior care services should the need arise. Wilson Health Care Center holds 5 stars from the U.S. Centers for Medicare and Medicaid Services, providing quality skilled nursing and post-acute rehabilitative services in Montgomery County, Md. With engaging assisted living and unique, person-centered memory support at Kindley Assisted Living and  home health and in-home care services right on campus, you always have access to a team of experienced, caring problem solvers. Our quality health services are available to all area seniors, whether you live at Asbury Methodist Village or not.
Vaccinations have begun at Asbury Methodist Village! In the photos below, associates from across Asbury share why they were excited to receive the COVID-19 vaccine!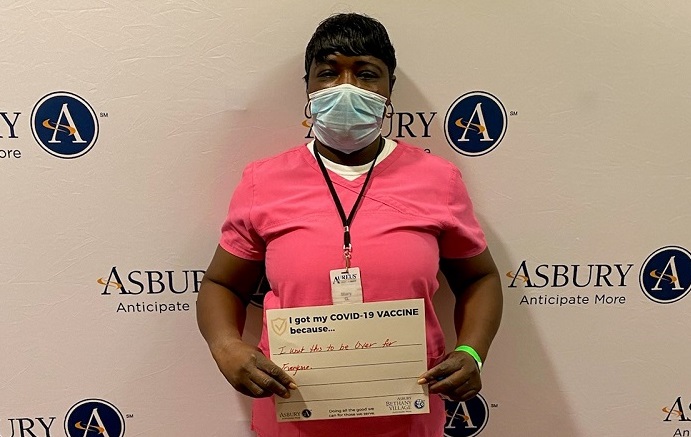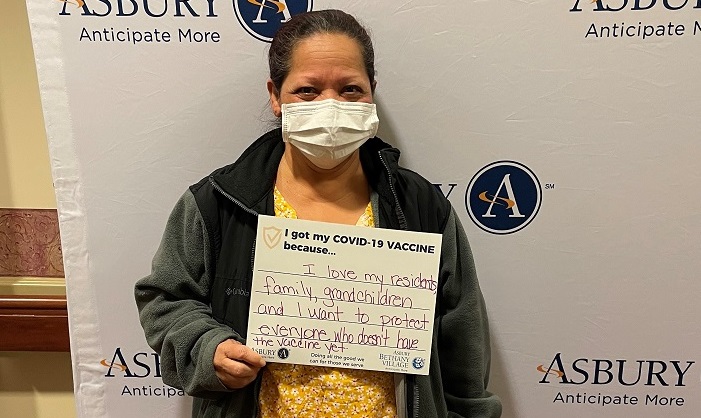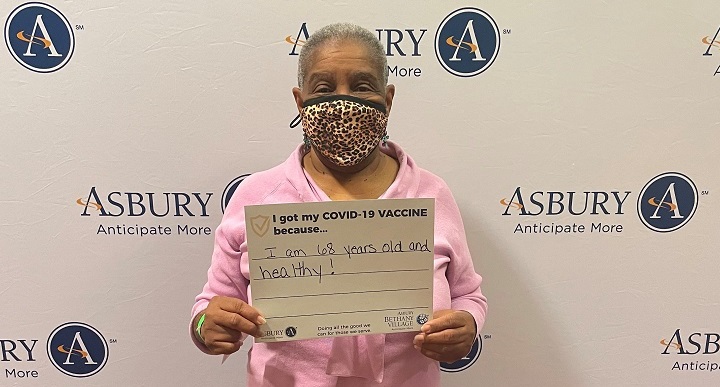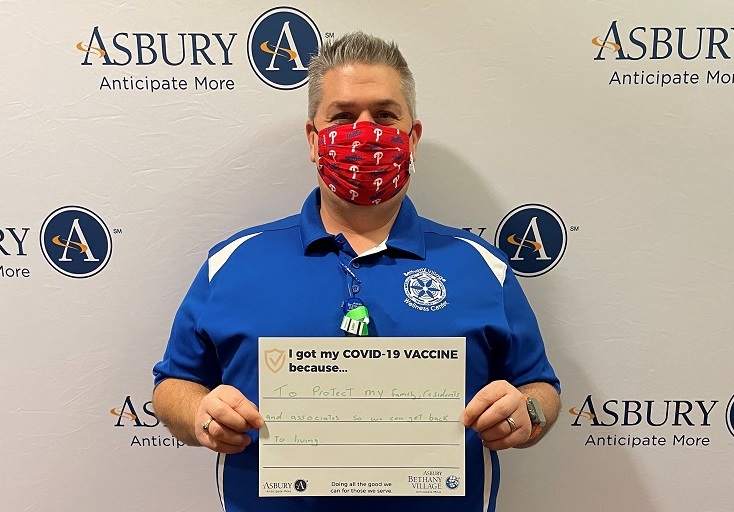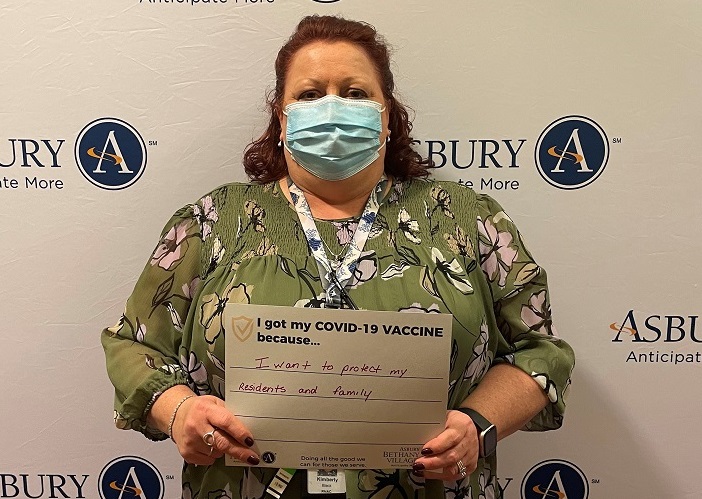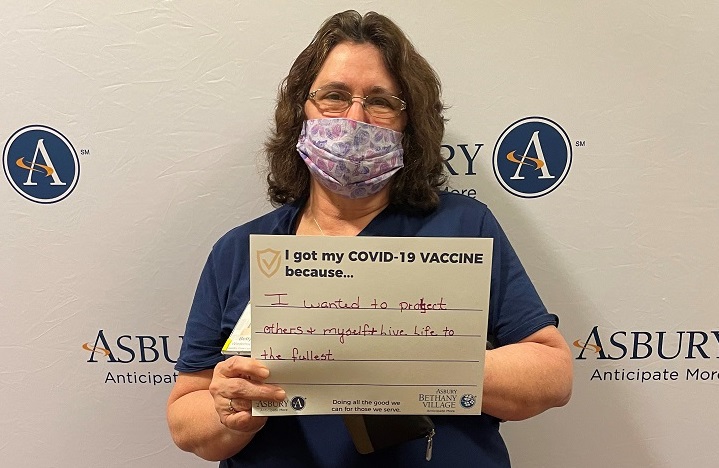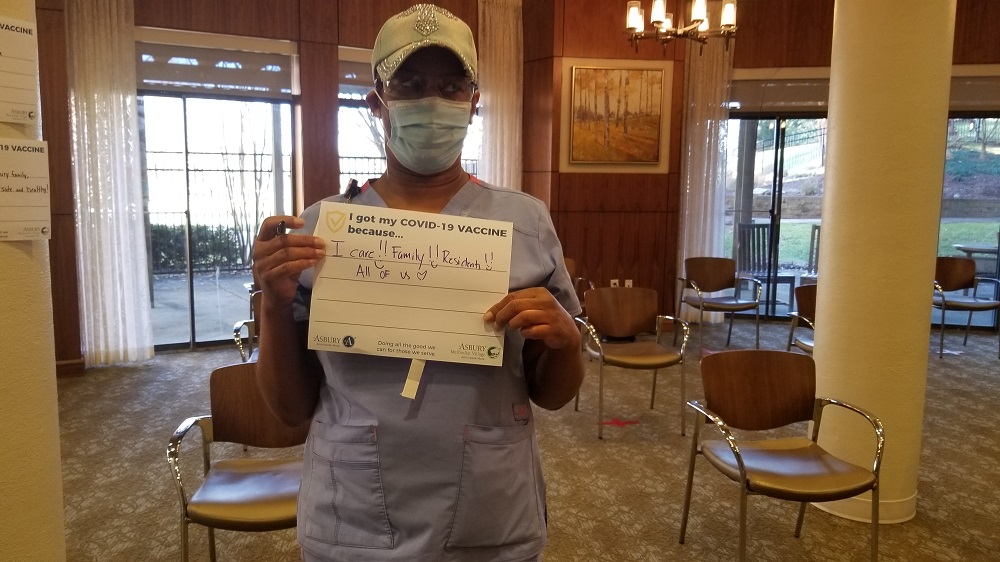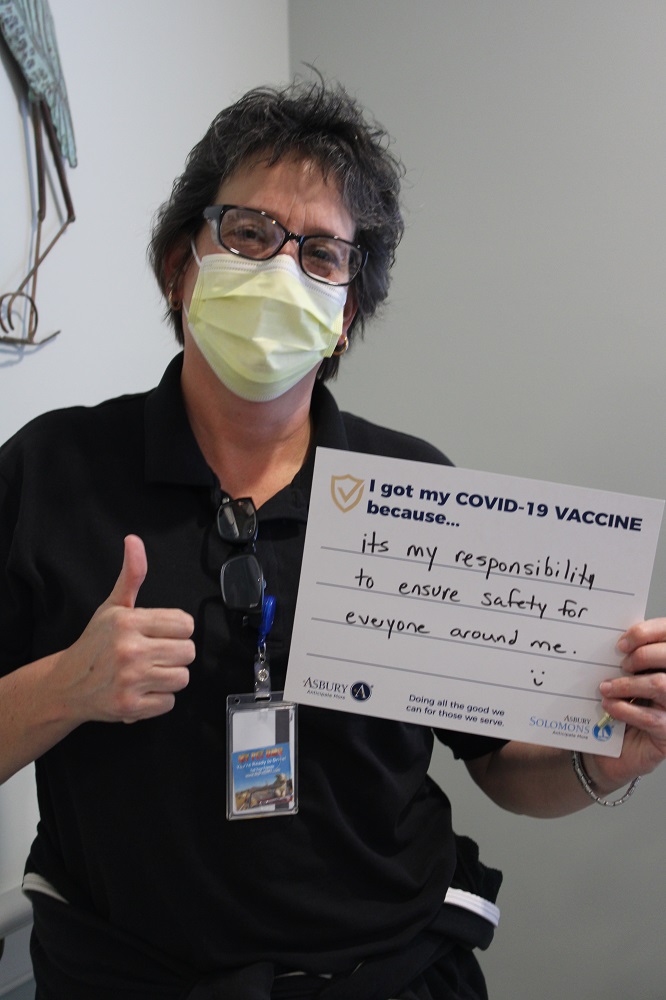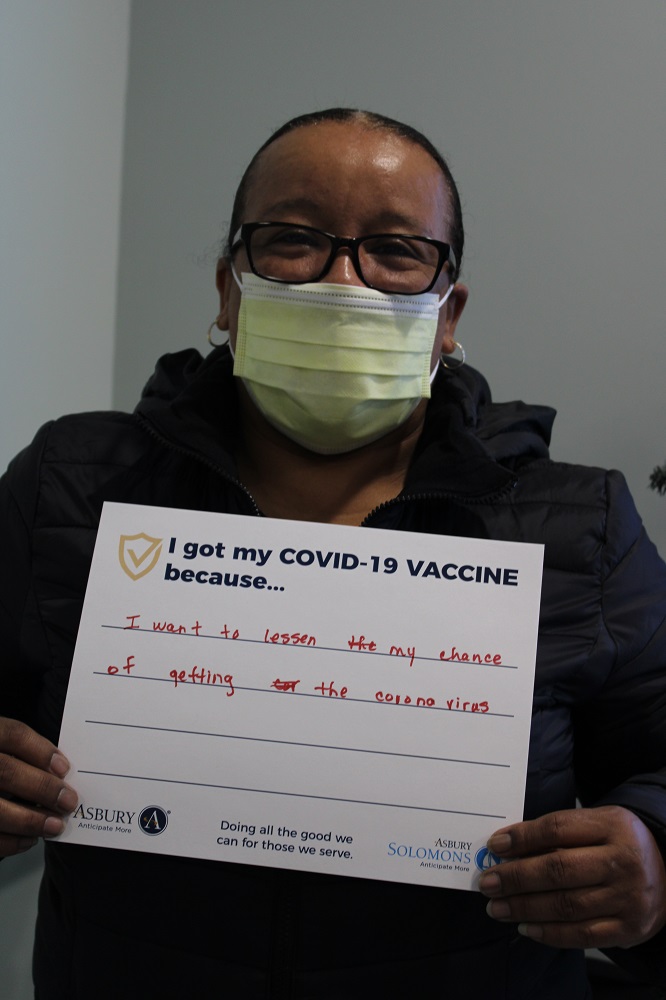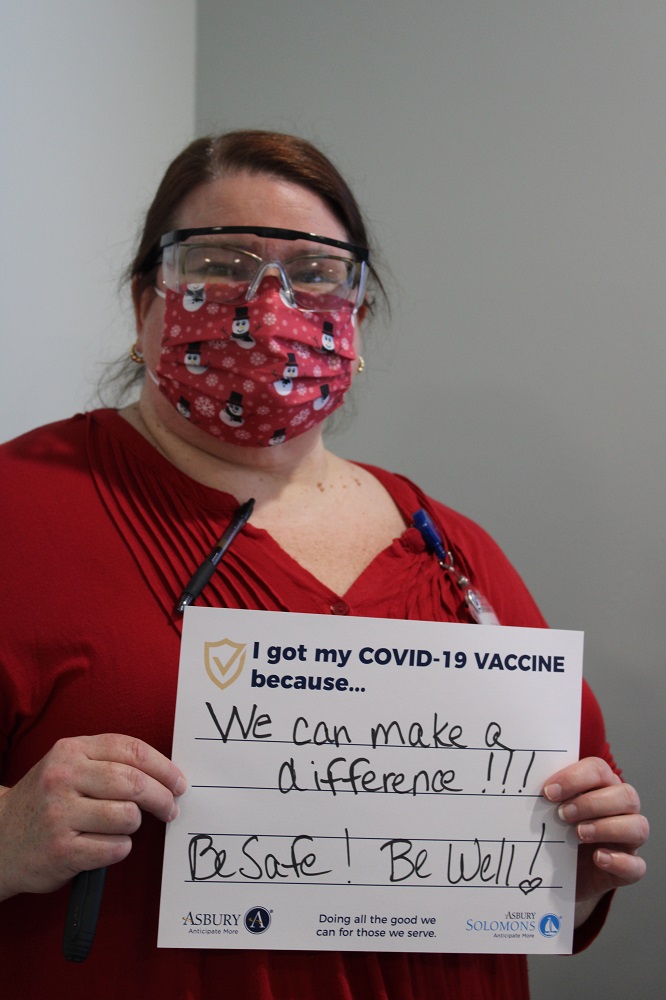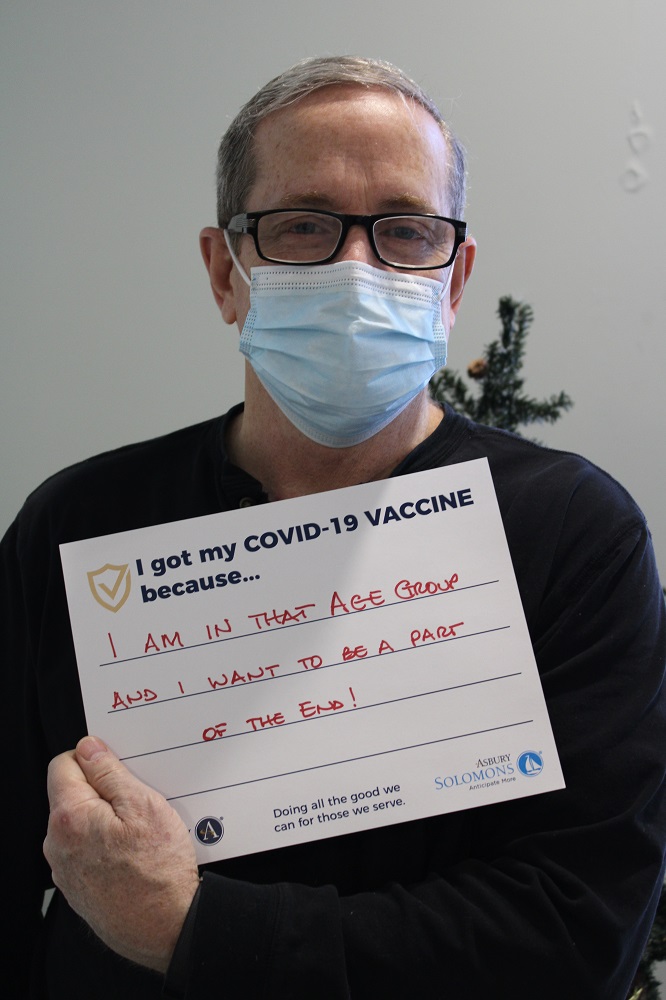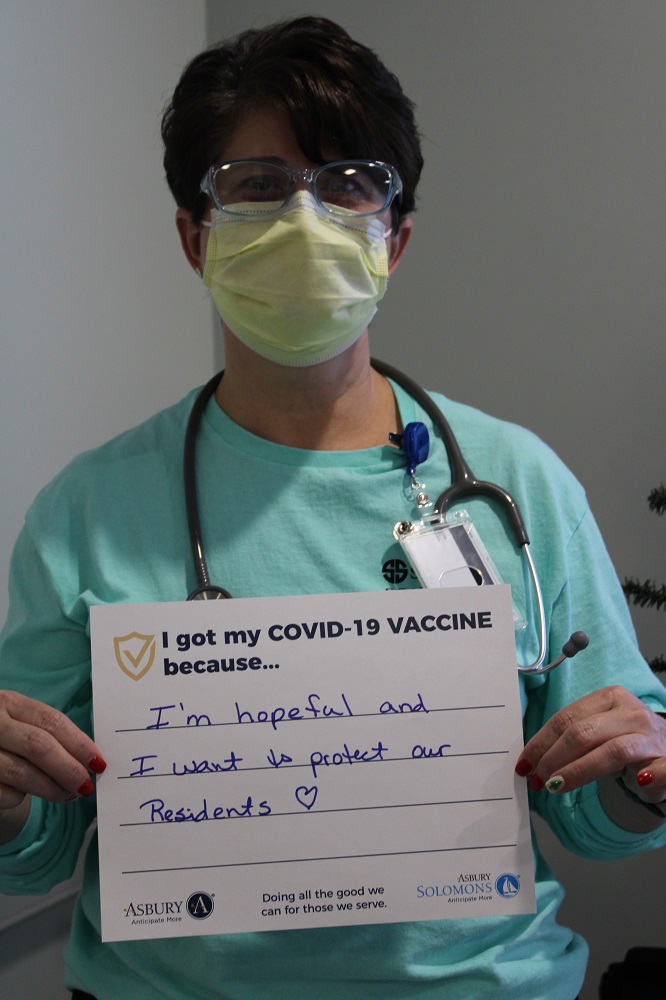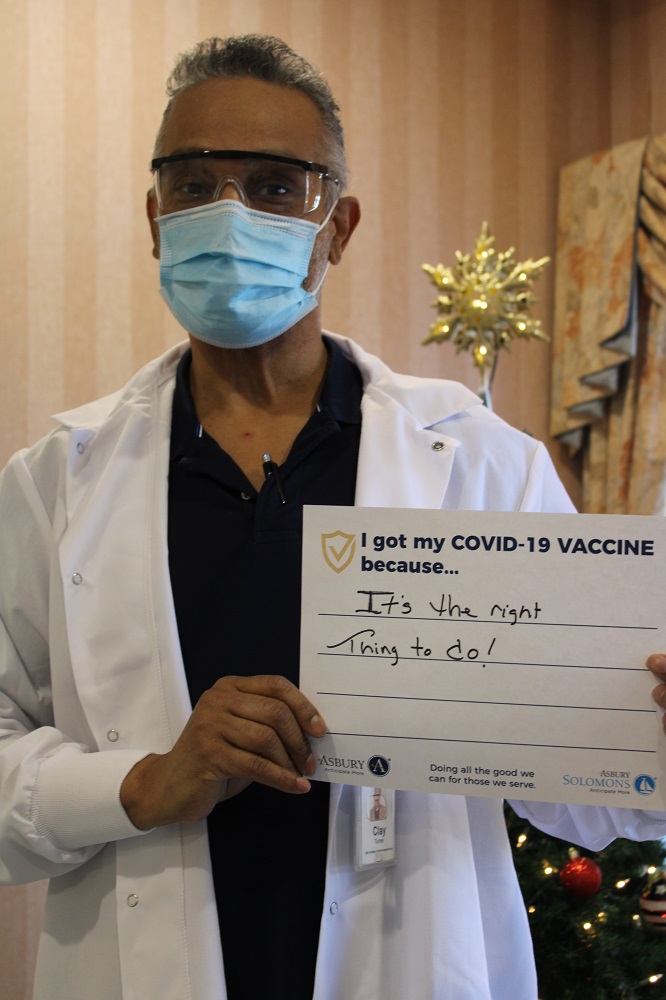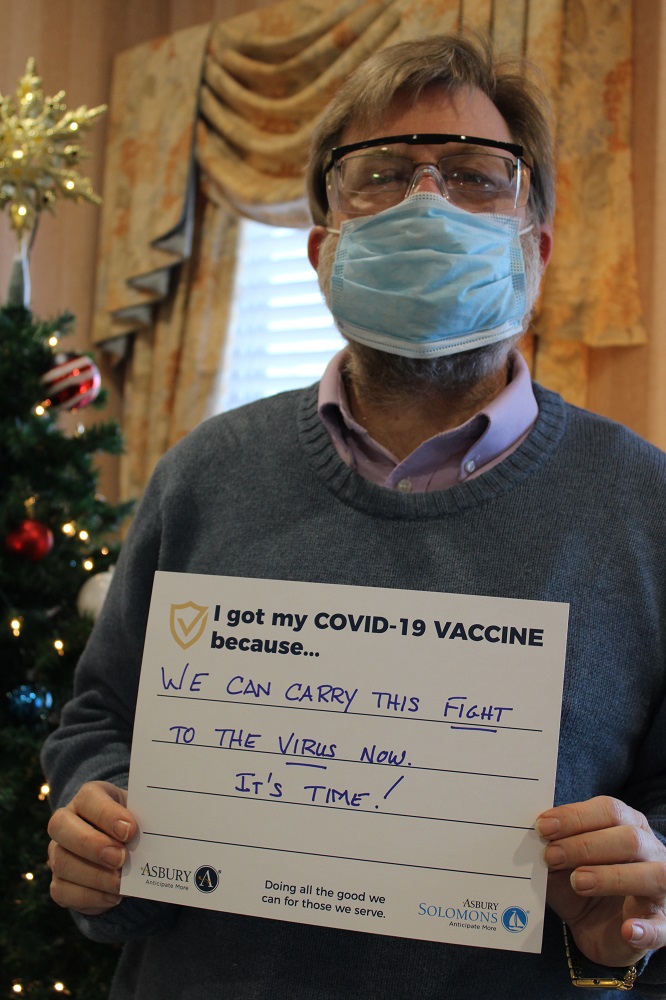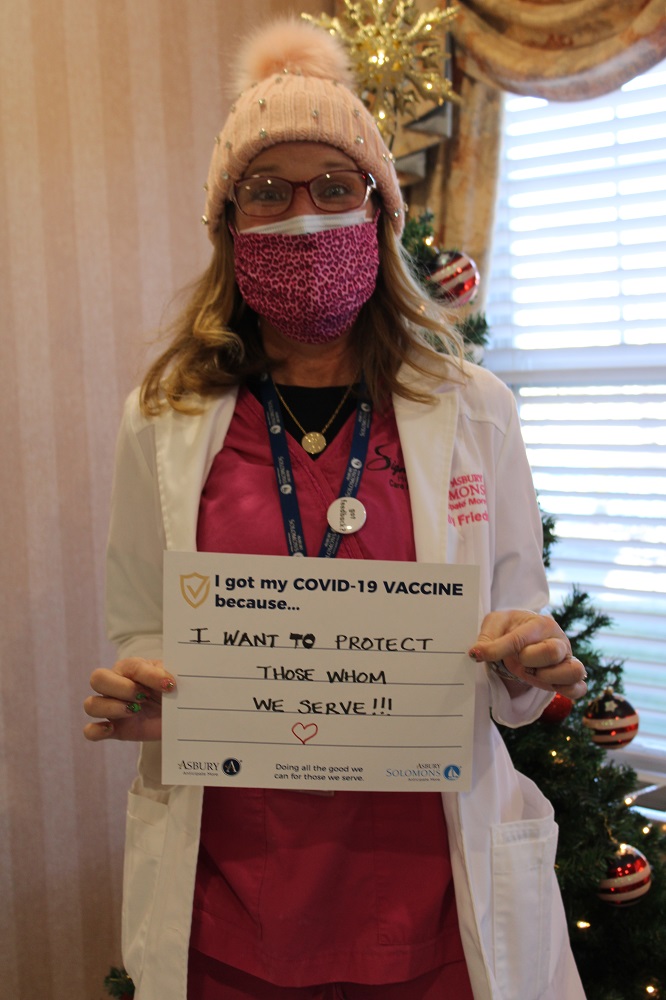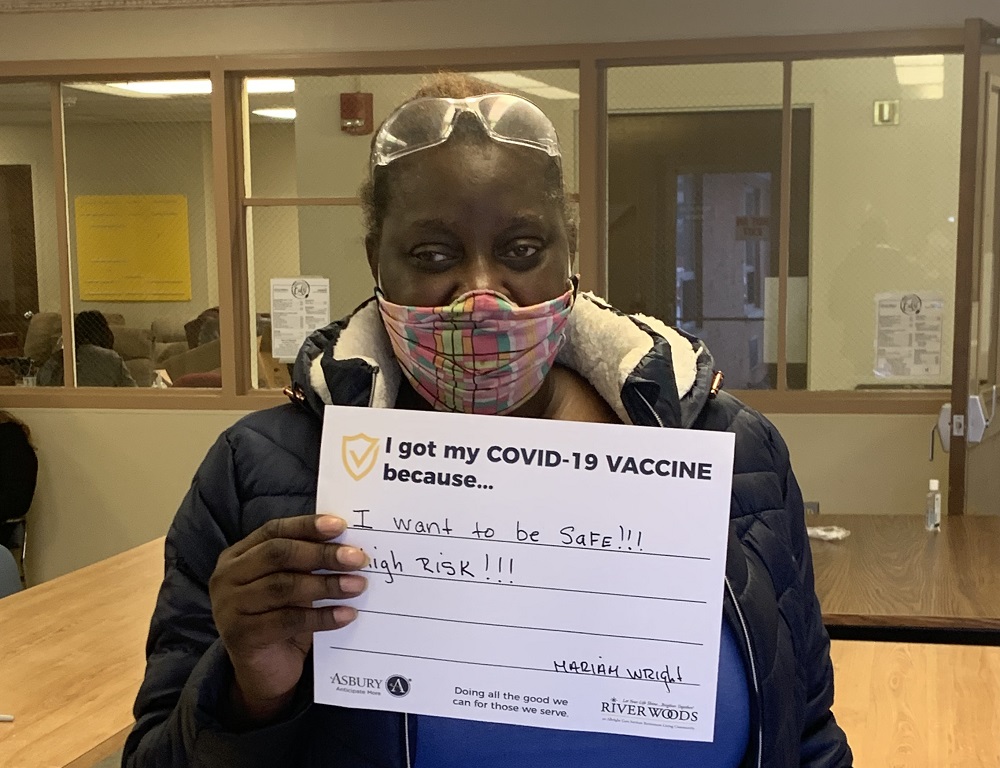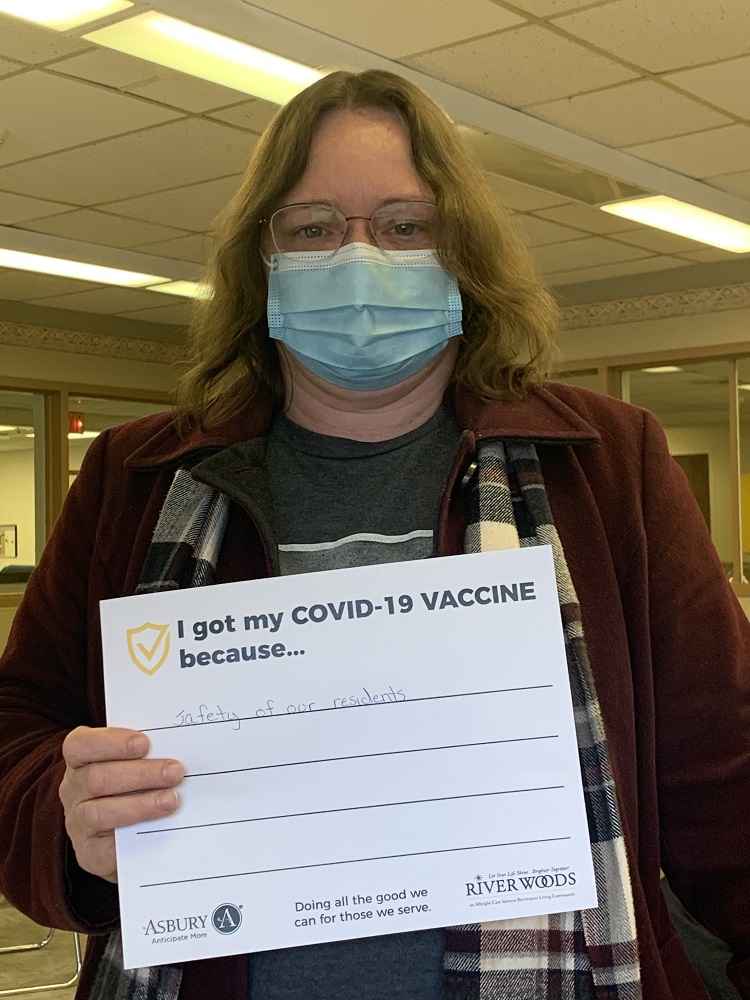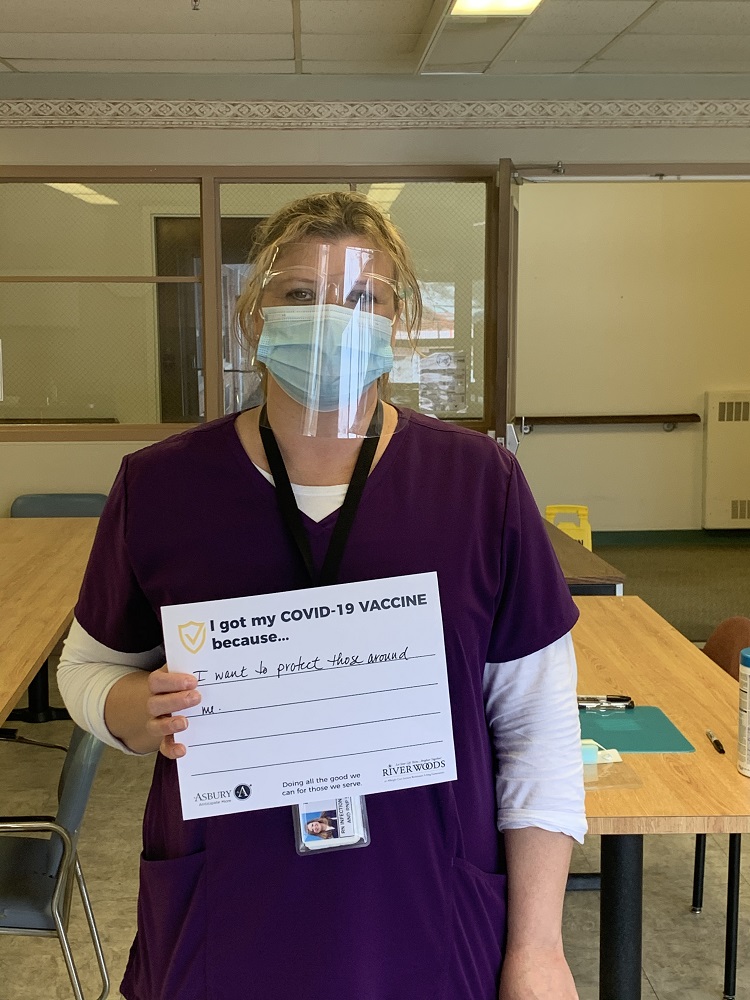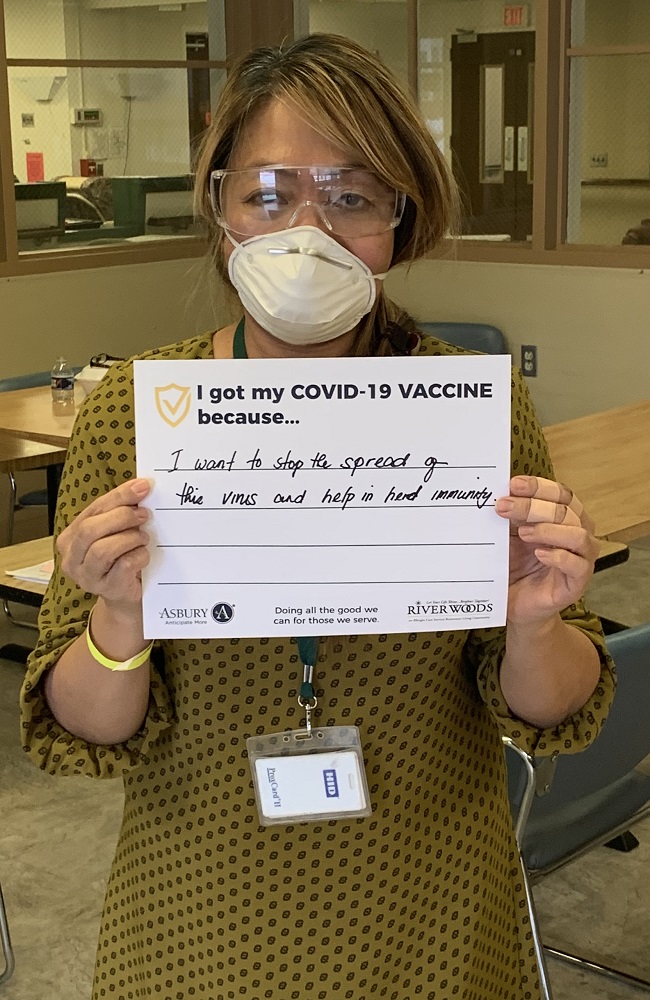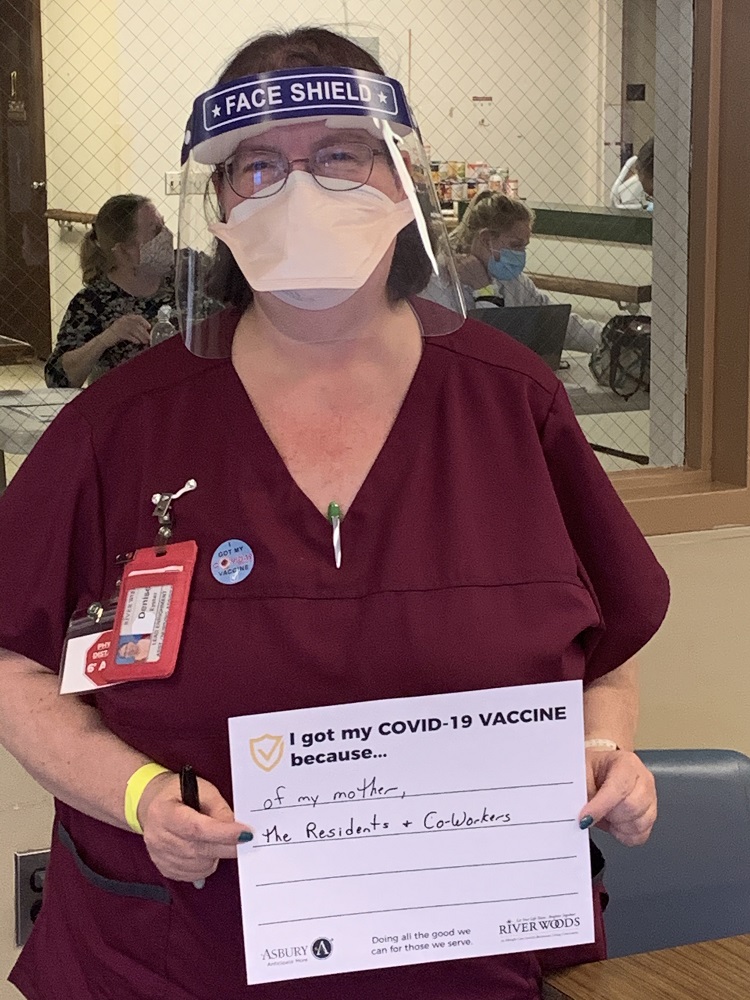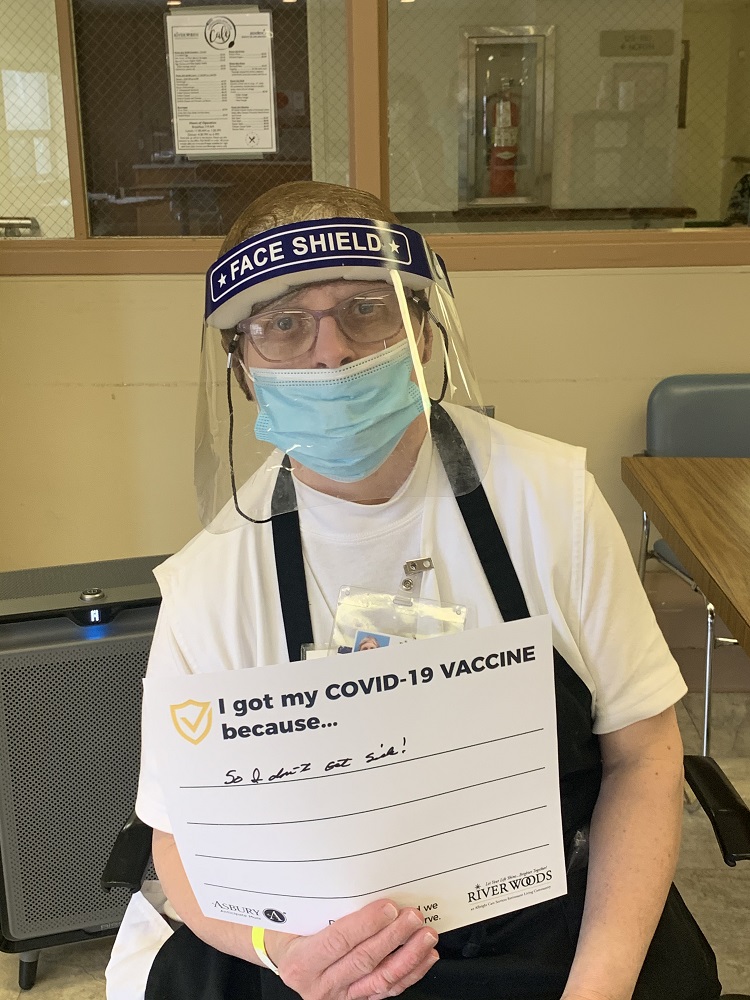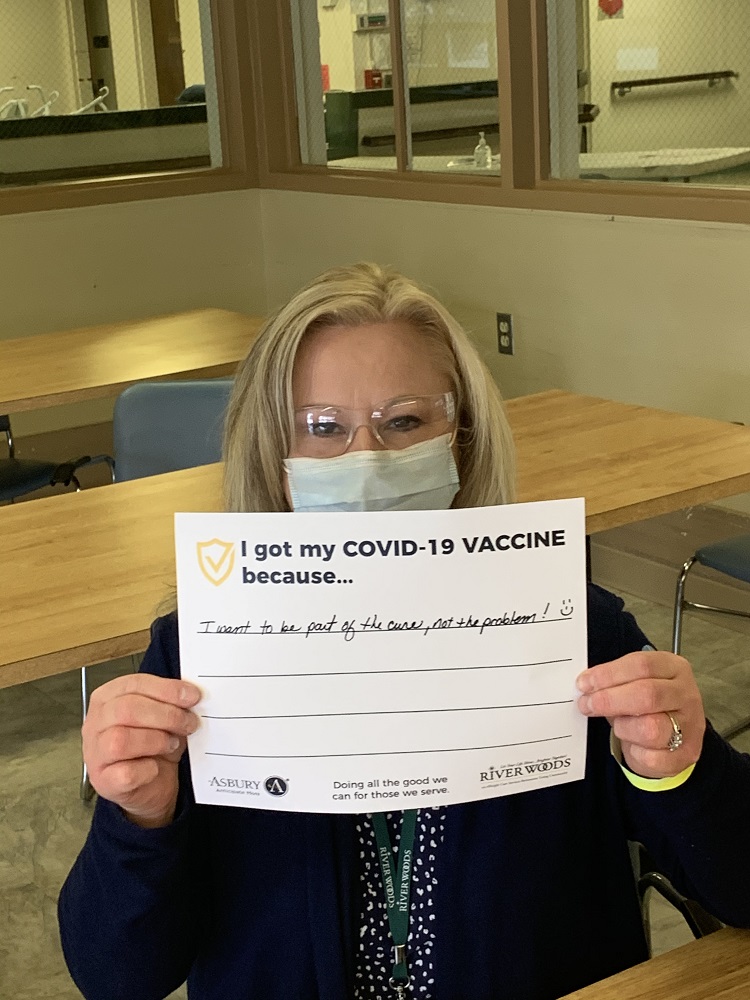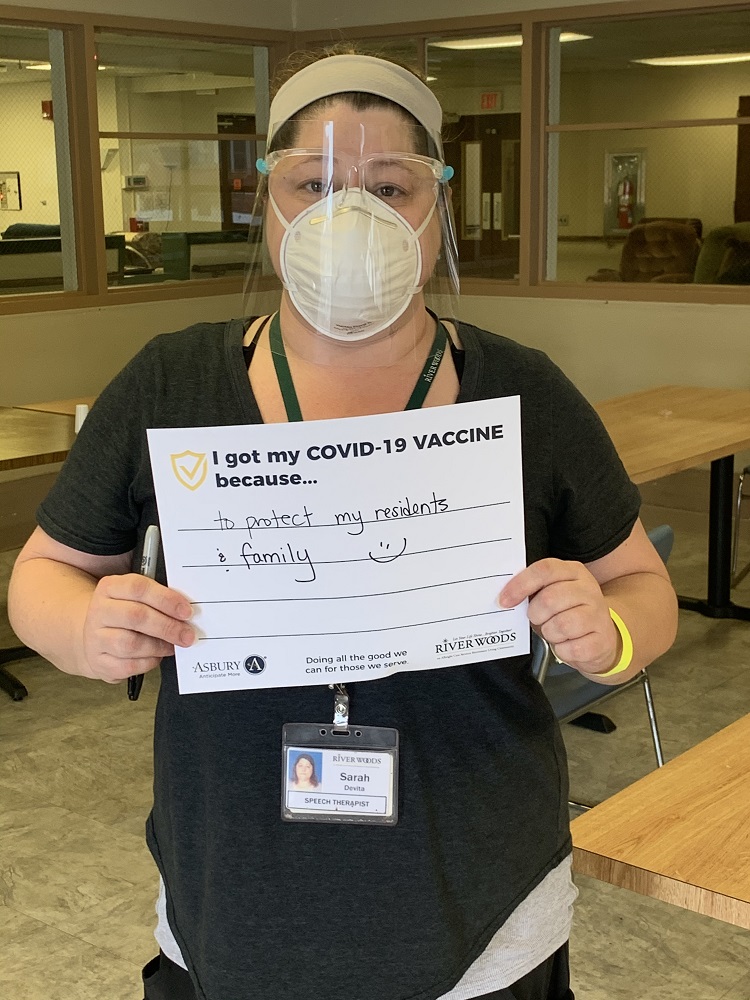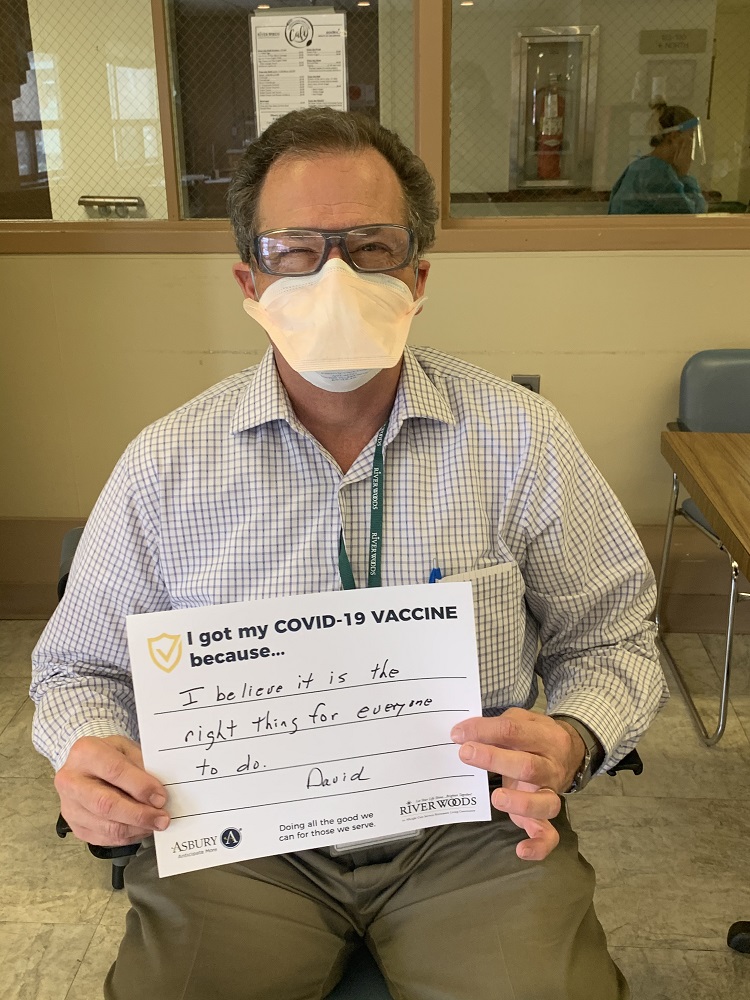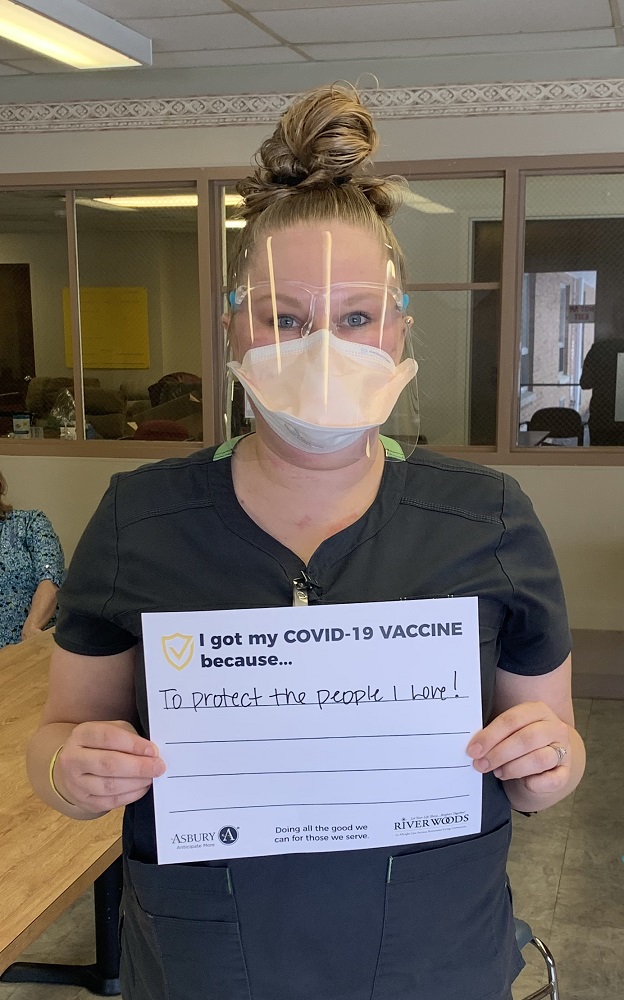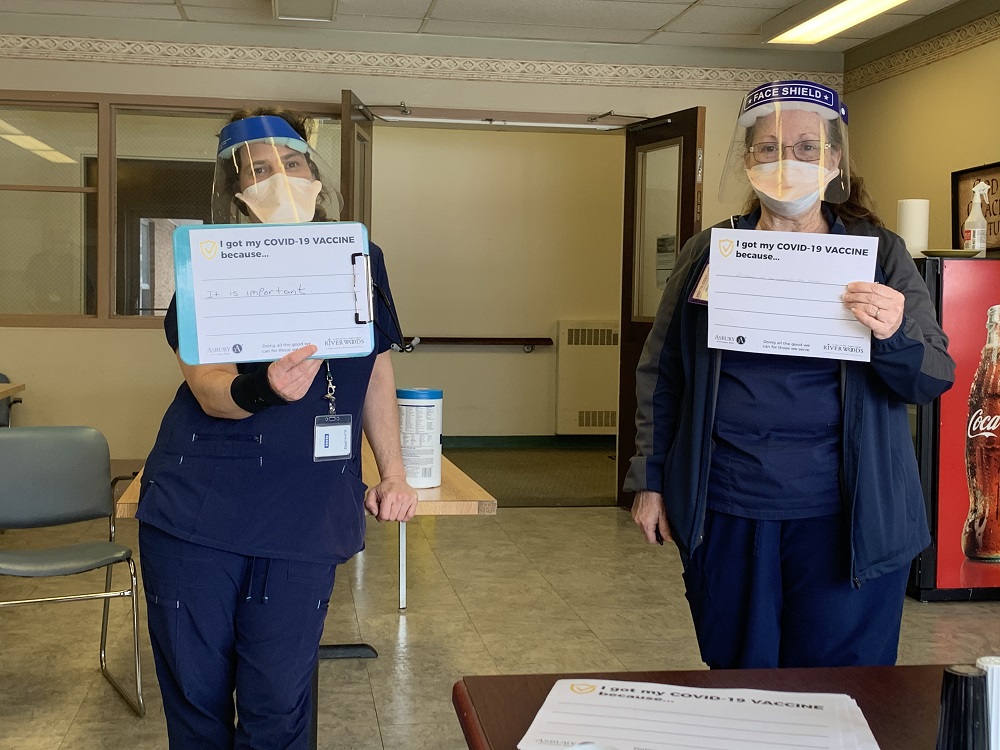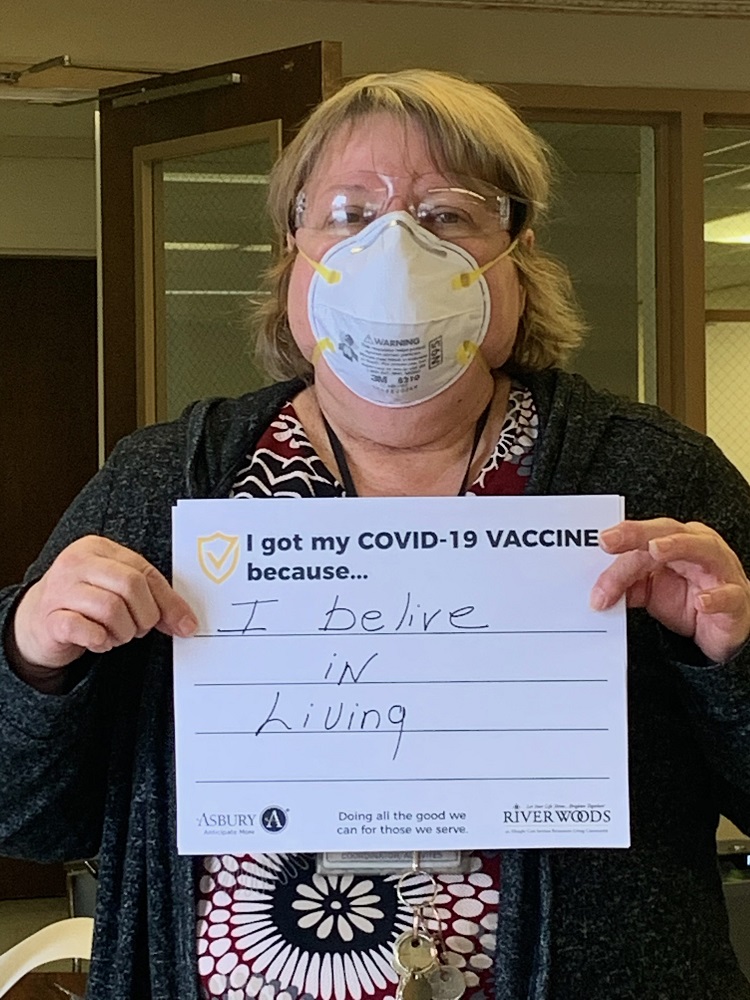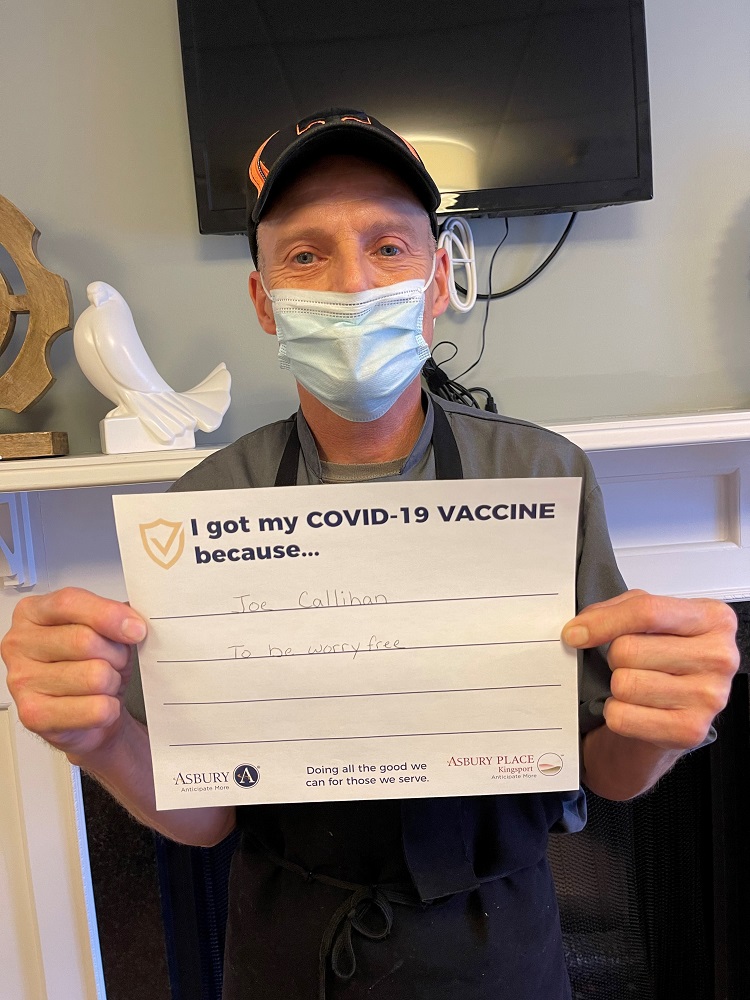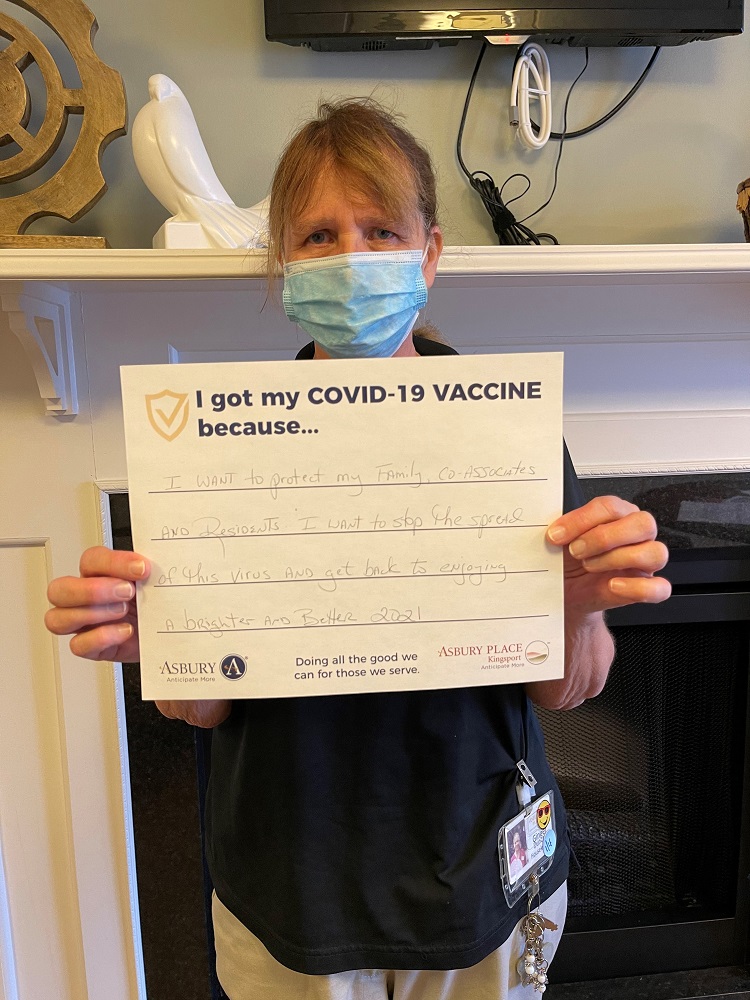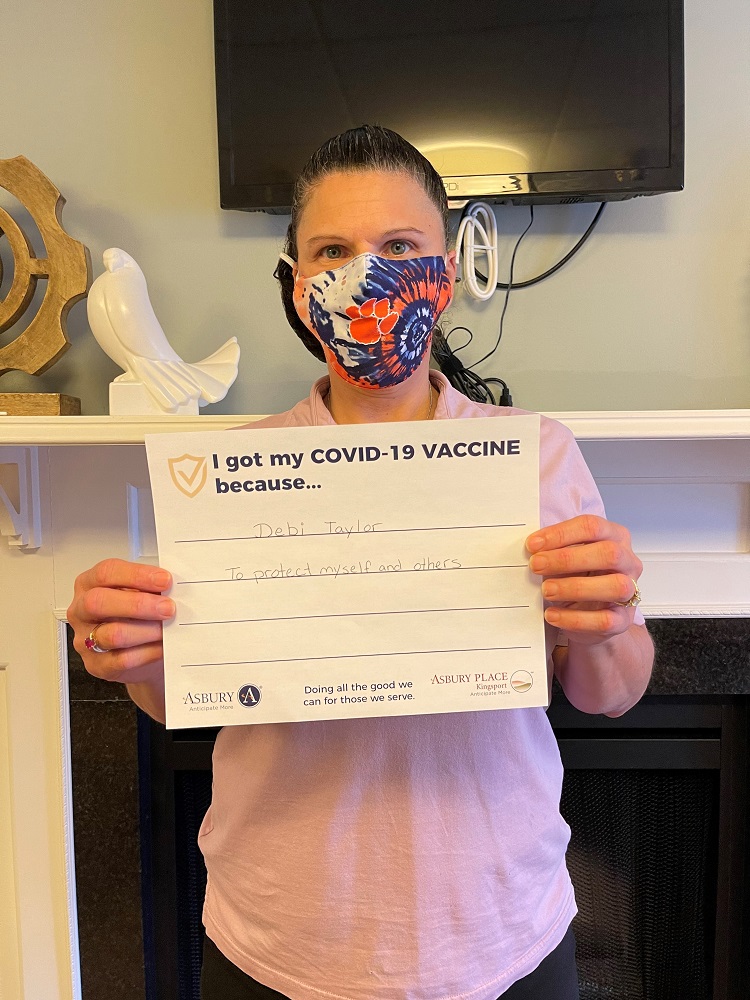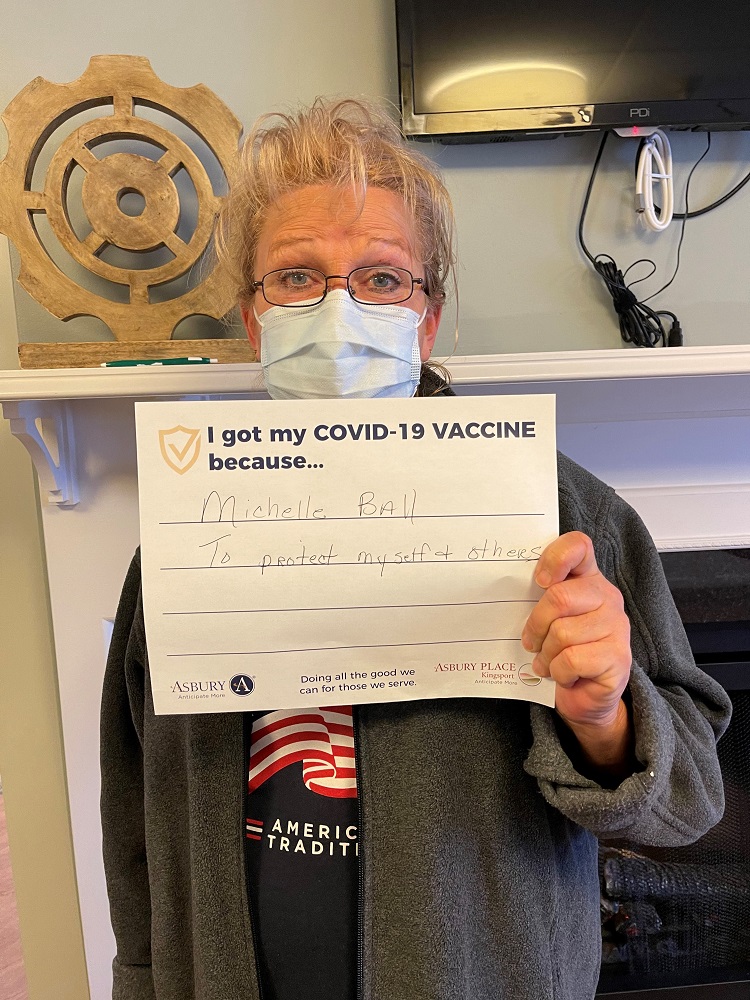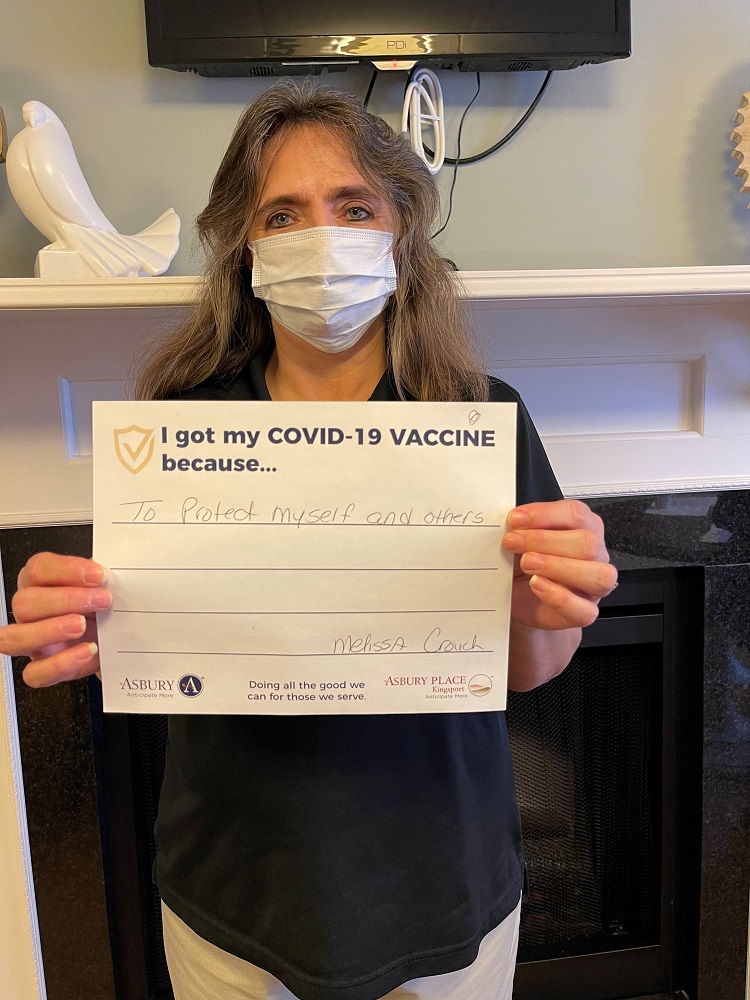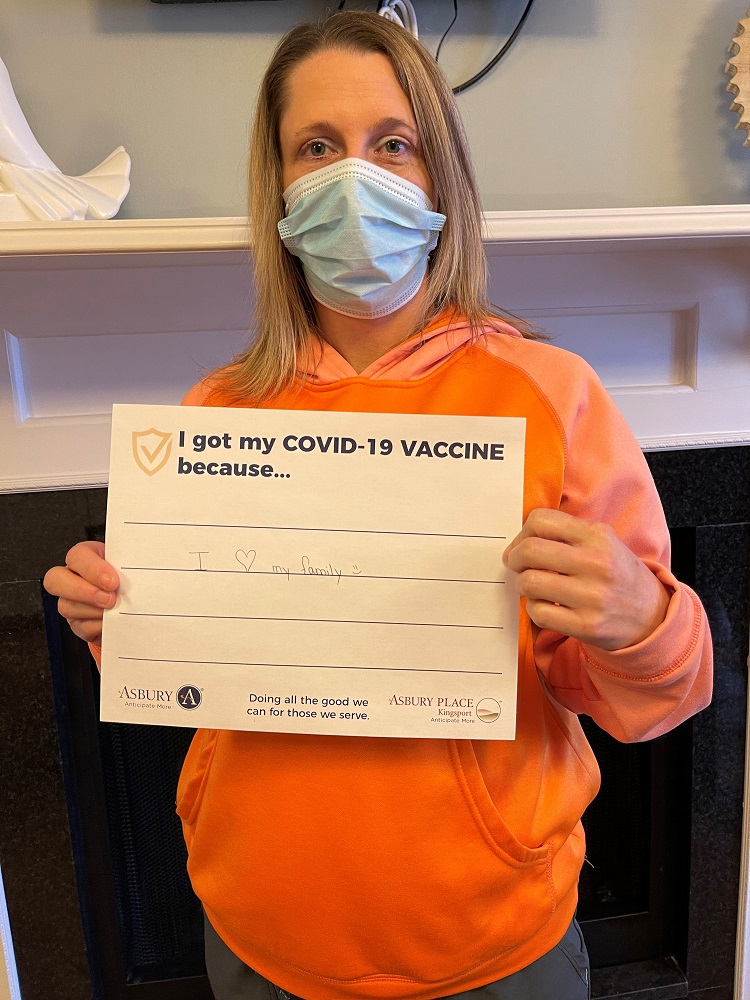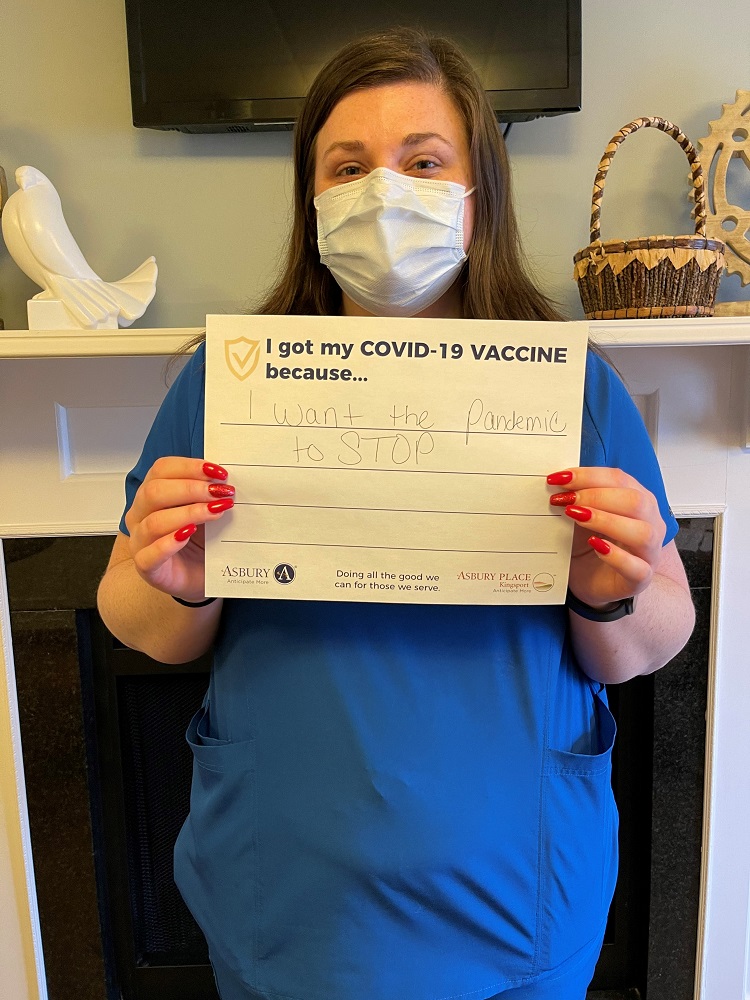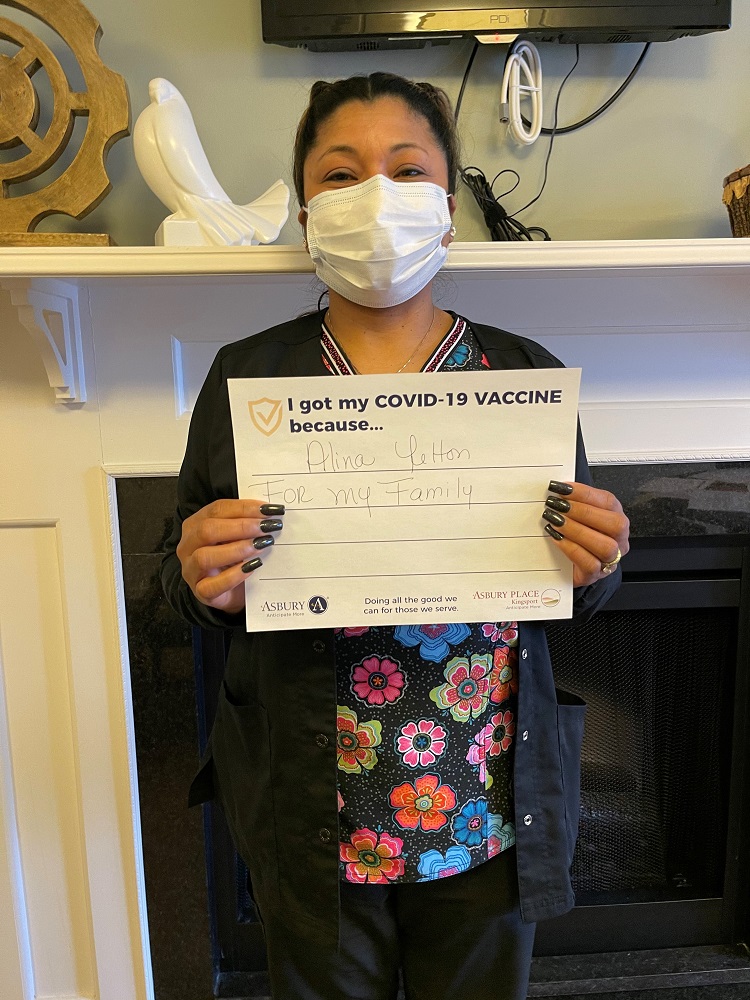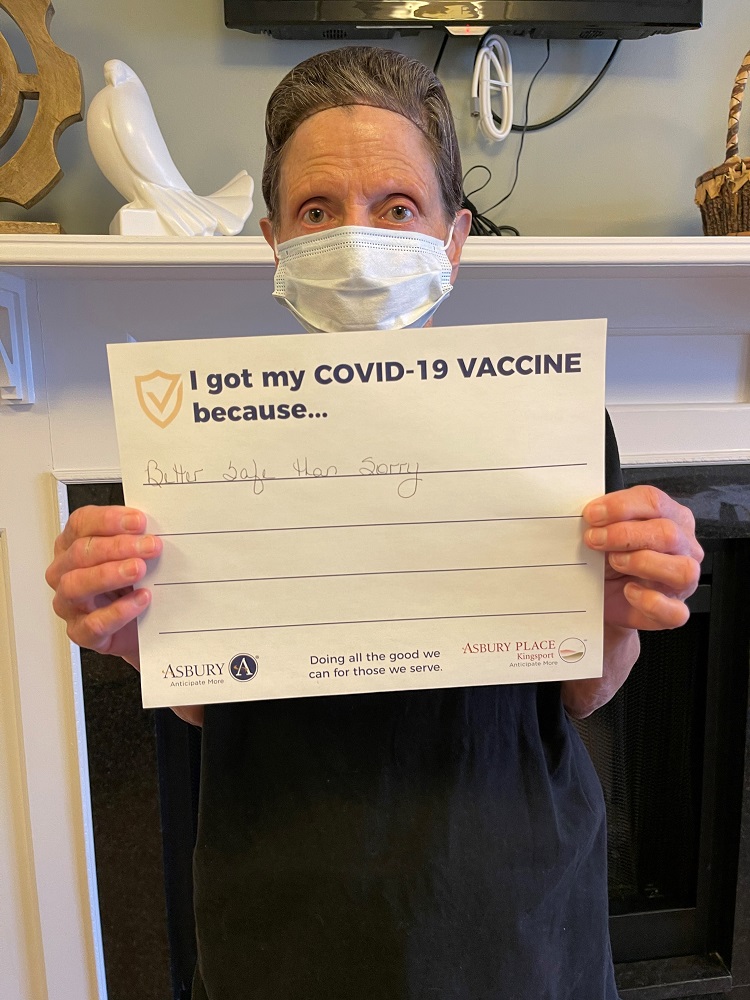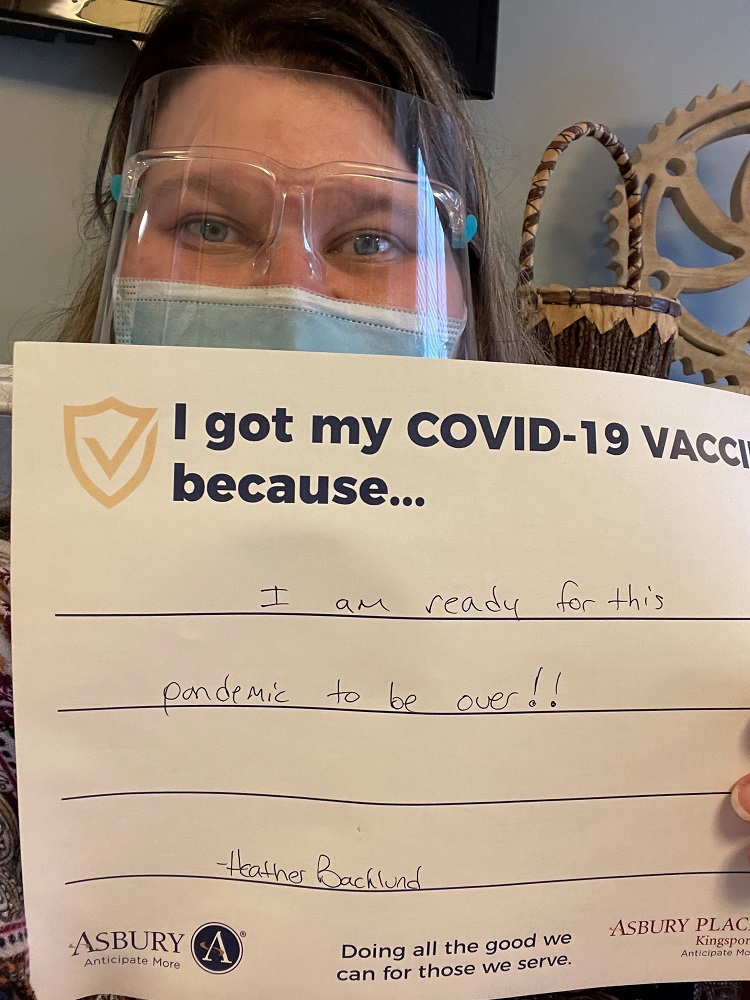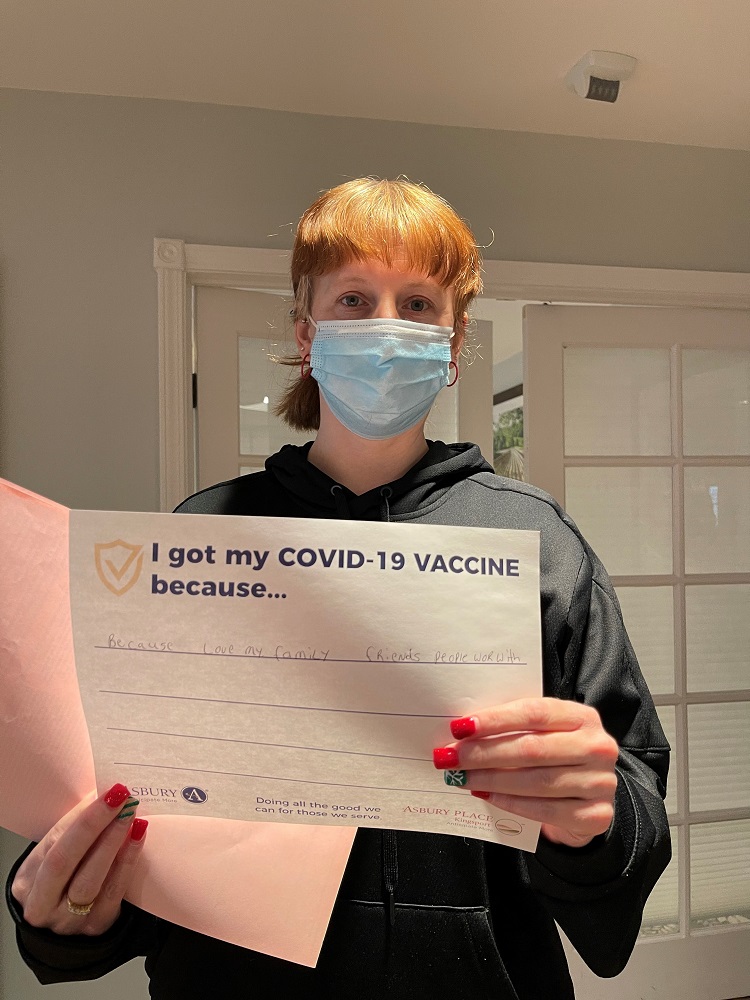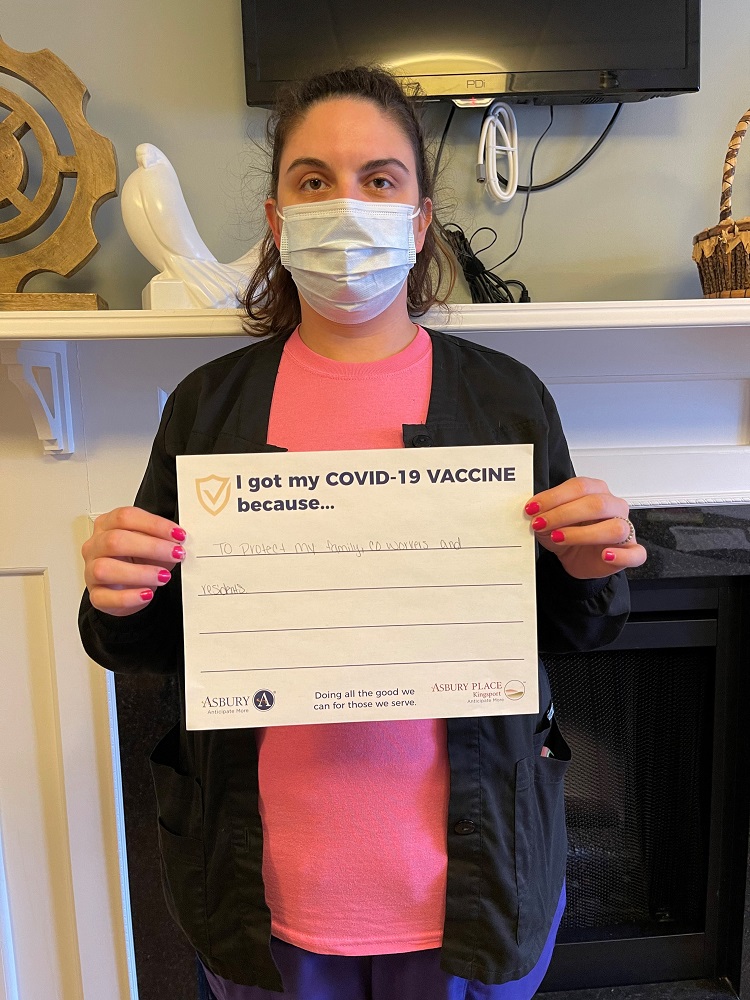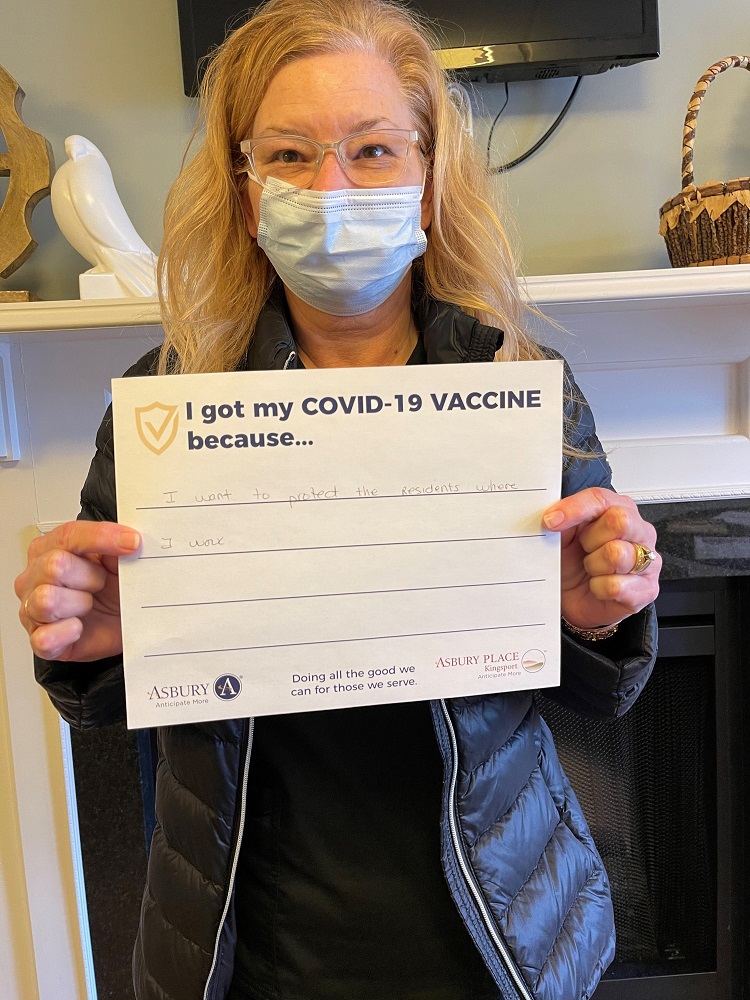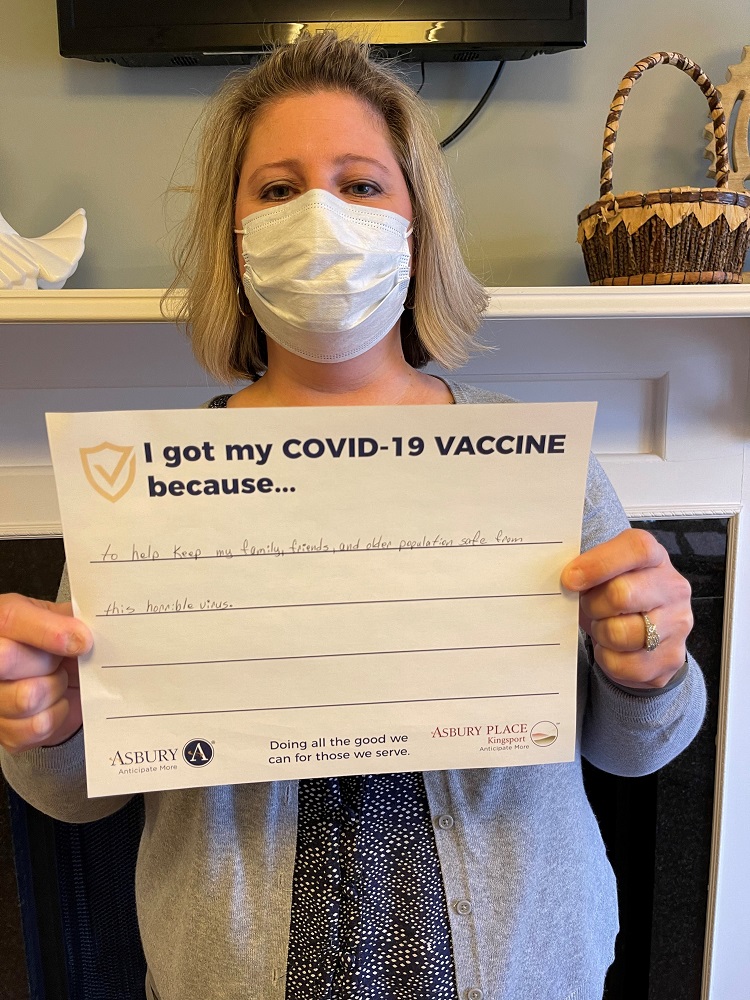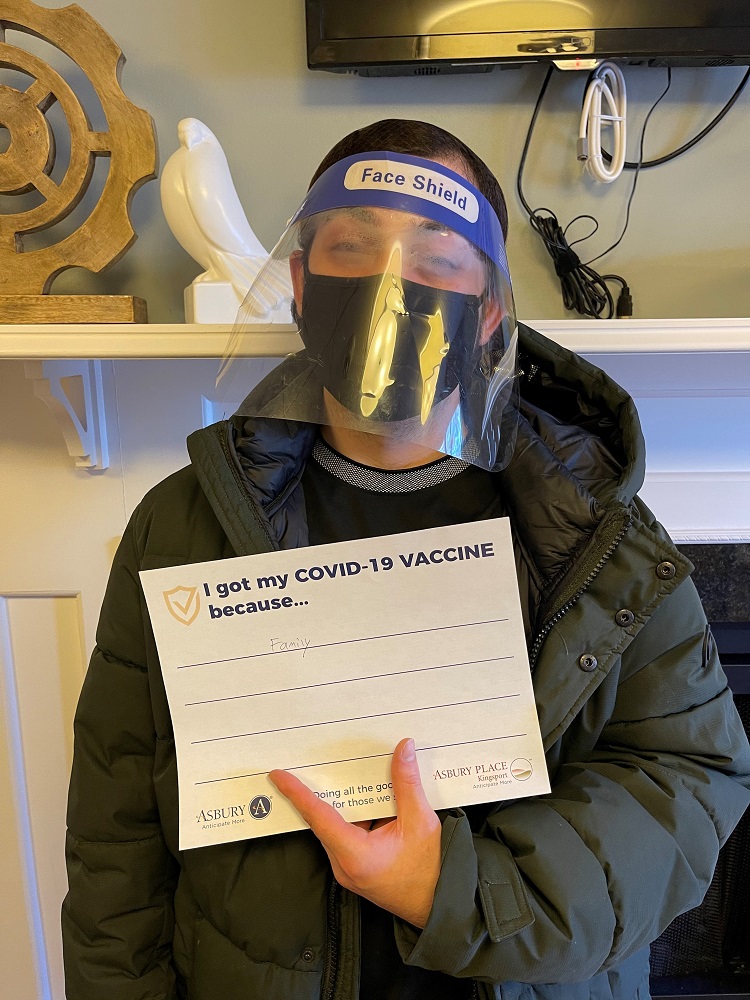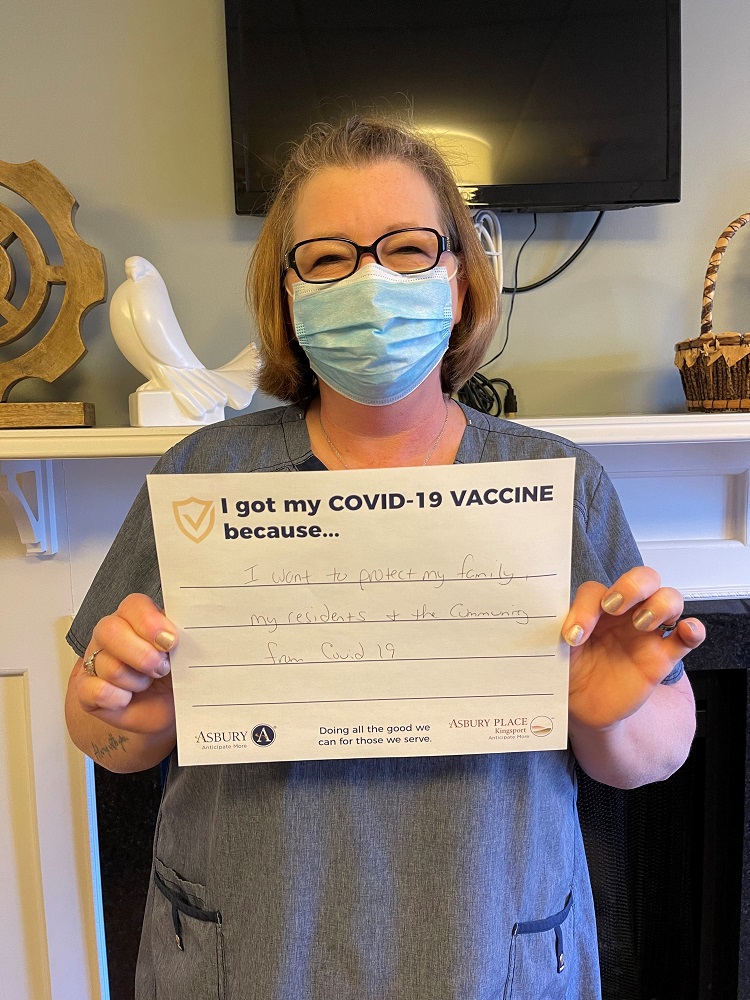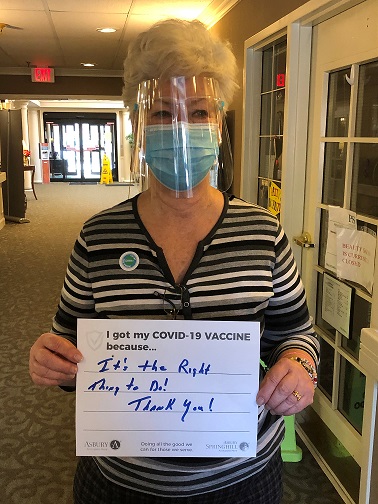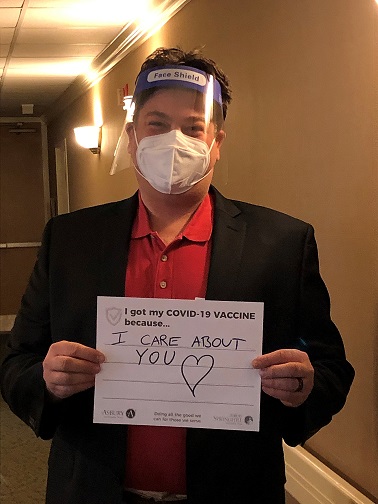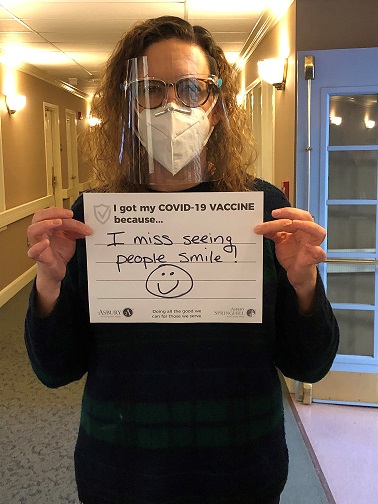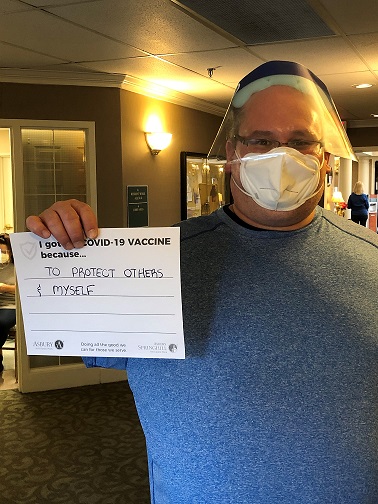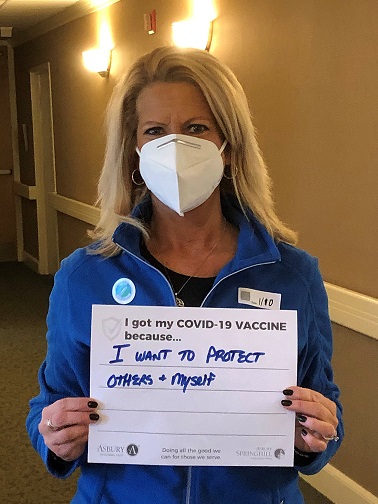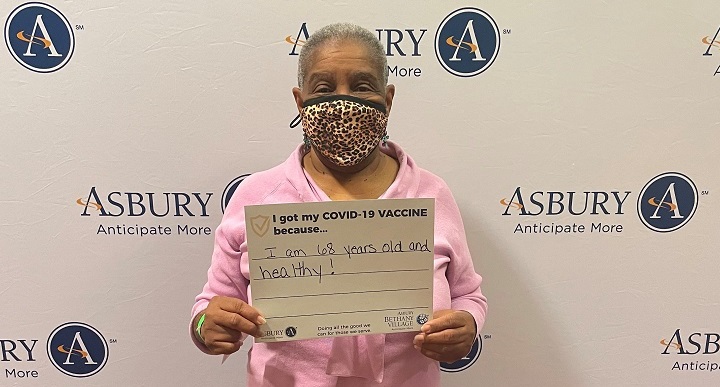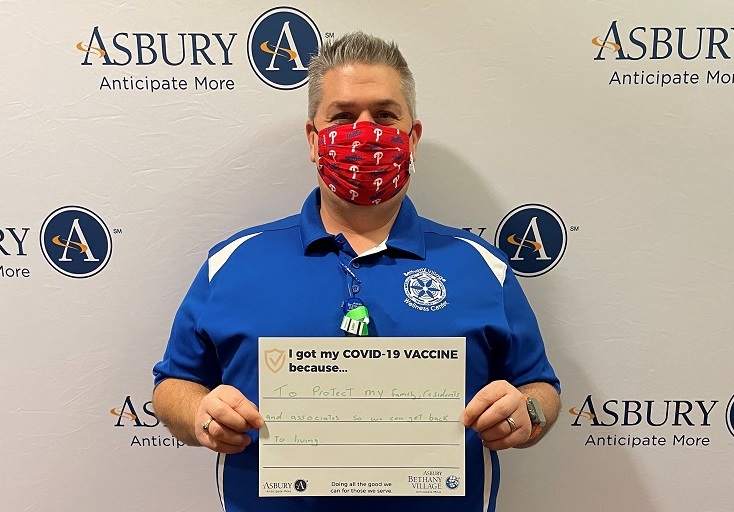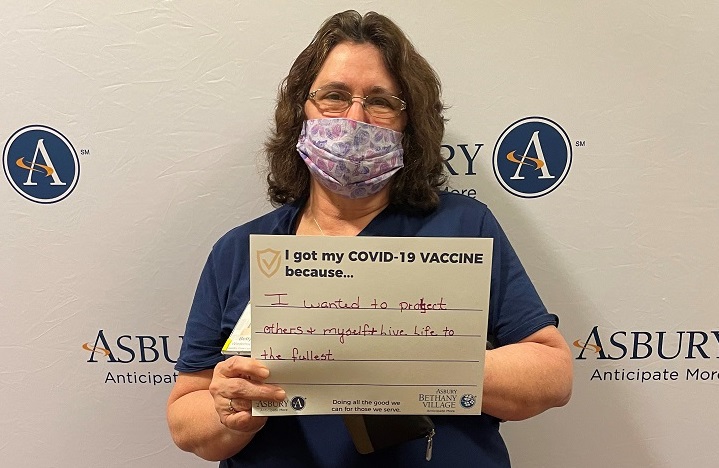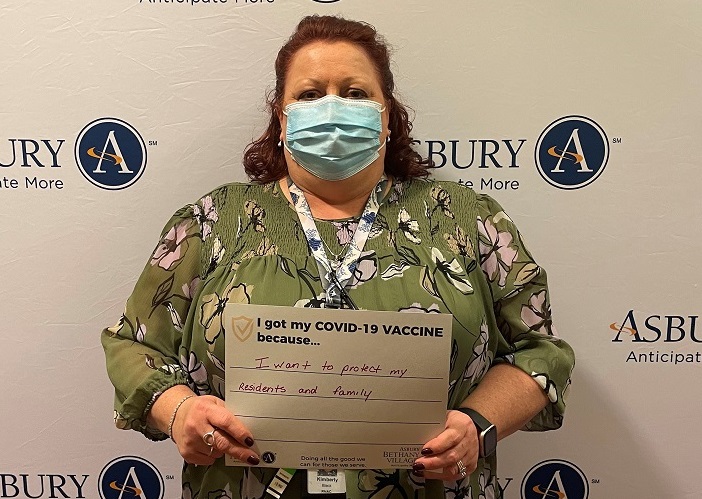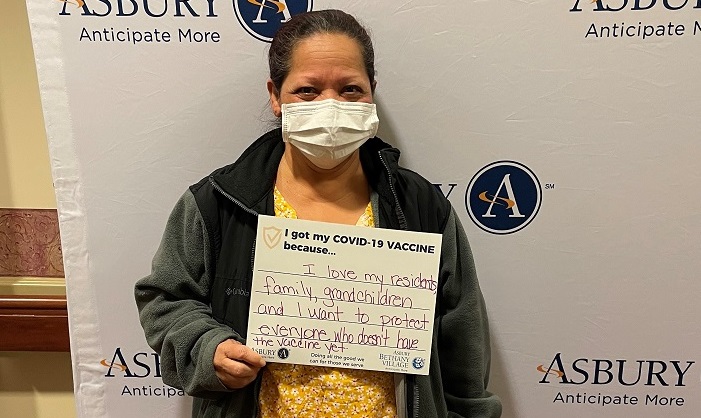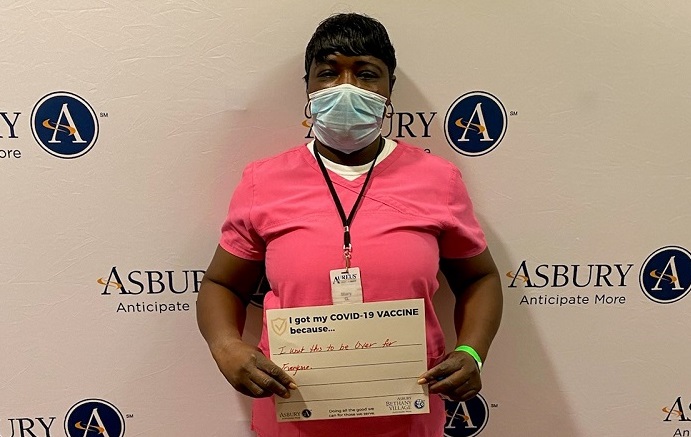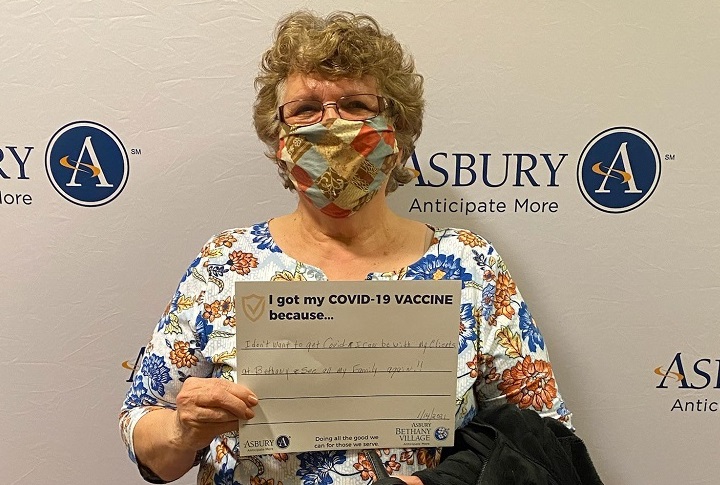 Infection-control during COVID-19: We are utilizing heightened infection-control and cleaning processes at our center, including the use of Solaris UV technology. Its pulsating UV light eliminates 99.6% of all pathogens when cleaning rooms, including COVID-19.  To learn more visit Asbury.org/Asbury-Prevention-Measures.
Choose from our menu of Asbury health services to learn more or contact us today to speak with a member of our team!
View the Newly Renovated Wilson Health Care Center