Leadership Shapes Success
Campus Leadership
The Campus Team is comprised of a compassionate and dedicated staff who run the day-to-day operations of Asbury Methodist Village.
Rob Liebreich
Executive Director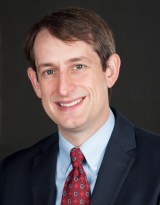 "I am energized by being part of a team that seeks to carry out our mission to do all the good we can for those we serve each and every day. I am inspired by the associates and by the residents of this wonderful campus, and by the many successes I see made in pursuit of living each day to its fullest."
Watch a short video interview with Rob.
Rob brings more than 20 years of experience to Asbury Methodist Village, 14 of those serving residents in not-for-profit and for-profit senior living and assisted living communities. Most recently, Rob served as Regional General Manager for Aegis Living and start-up manager for Aegis on Madison in Seattle, Wash.
Prior to Aegis Living, Rob served as the Executive Director of Skyline at First Hill, a high-rise continuing lifestyle community in Seattle that included independent living, assisted living, memory care, and skilled nursing. Rob has also served as the associate executive director for Oak Crest Village, a not-for-profit community in Parkville, Md., where he helped manage a team of 1,170 employees serving more than 2,150 residents.
---
Debbie Hedges
Associate Executive Director

"One of the things I love the most about working for Asbury is the strong sense of community among the residents, their families, and the associates.  There is a warmth here that comes from the relationships between those who live here and those who are committed to making that life as rich as possible.  My passion is creating an environment that is nurturing for all who come through our doors by helping others build meaningful and fulfilling relationships."
---
Rachel Karish
Administrator, Wilson Health Care Center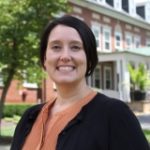 "It is my great pleasure to ensure that the people who live at or are receiving short-term care from Wilson Health Care Center are getting the highest quality of service possible and that it is always delivered with skill and compassion. It is my privilege to lead a team of professionals who are Mission focused and who strive to deliver their very best each day. The strong relationships we develop with each other and with the residents of Wilson Health Care Center create a family atmosphere that you can feel."
---
Mia McFarland
Administrator, Residential Living
"My sole goal at Asbury Metho is to showcase to the world that older adults continue to live vibrant, meaningful lives when they retire. There are numerous misconceptions about what they can and can't do. Every day I meet residents here who demonstrate that there is always more to see and do on this journey we call life. They dare to do the impossible and want to continue sharing their gifts. It's my passion to ensure they live out their dreams and have fun here at Asbury."
---
Gretchen Moshier
Administrator, Kindley Assisted Living

"I've spent the last 16 years gaining experience and understanding in how to provide quality, compassionate service in long term care, skilled nursing care, acute care and assisted living. As a licensed nursing home administrator and licensed social worker, I have found great reward in contributing to the improvement in the quality of life for older individuals. I am passionate about the work I do and strive to change stereotypes and misconceptions about the communities that provide supportive and health care services for the aging population."
---
Erika Baylor
Director of Social Services

"I take great satisfaction in connecting residents and their families with the supportive services available to them on campus at Asbury Methodist Village and through aging services resources and agencies in the D.C.-metro region. Every day that I am able to help someone navigate their way through a challenging situation is rewarding day."
---
Rev. Dr. Malcolm Frazier
Director of Pastoral Care and Counseling
"Being a native of Gaithersburg, this position brings my ministry back full circle, back to the place where I was nurtured and embraced my calling to be an ordained elder in the United Methodist Church. One of the roles of the pastoral counselor is to be the hearer and interpreter of stories. As I have provided pastoral care, the value of personal narrative is evident. It is my honor to be part of this new ministry at Asbury."
---
Harold Jones
Director of Environmental Services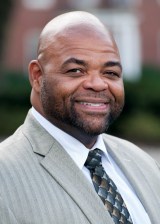 "Delivering world-class service in a safe and sanitary environment is my mission at Asbury. Every day I have the opportunity to make a difference for our residents is a great day."
---
Tim Leiter
Director, Human Resources
"The quality of our organization is measured by the one-on-one interactions between associates and residents, clients and stakeholders. Developing and retaining a talented and diverse workforce is the key to making sure those interactions leave everyone feeling they have been heard and valued – and committed to making Asbury Methodist Village the best senior living community it can be. I am honored that I can be a part of making this happen."
---
Glenn Witzel
Director of Plant Operations and Maintenance

"My goal at Asbury Methodist Village is to do all the good I can to continue the incredible legacy started so many years ago. I strive to add to this legacy by providing a safe, beautiful, well-maintained campus that enhances the life experiences of residents and associates now and in the future."