Asbury Methodist Village Campus Map
You'll find a warm welcome at the Asbury Methodist Village!
Marketing events are typically accessed through the Gatehouse at the intersection of Odendhal Ave. and Lost Knife Road.
Tours and other marketing appointments typically take place at the Administration Building at 201 Russell Ave., which is accessed through a separate entrance at the intersection of  Russell Ave. and Walker Ave.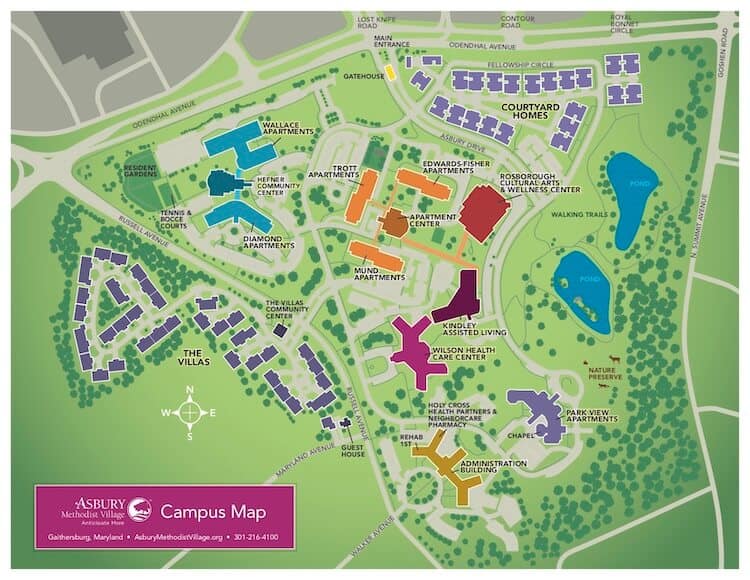 Click here to download Asbury Methodist Village campus map.