Asbury Methodist Village Campus Map
You'll find a warm welcome at the Asbury Methodist Village Gatehouse at the intersection of Odendhal Avenue and Lost Knife Road. Events are typically accessed through the Gatehouse.
The Sales & Marketing Office is located in the Administration Building at 201 Russell Ave., and is accessed through a separate entrance at the intersection of  Russell Ave. and Walker Ave.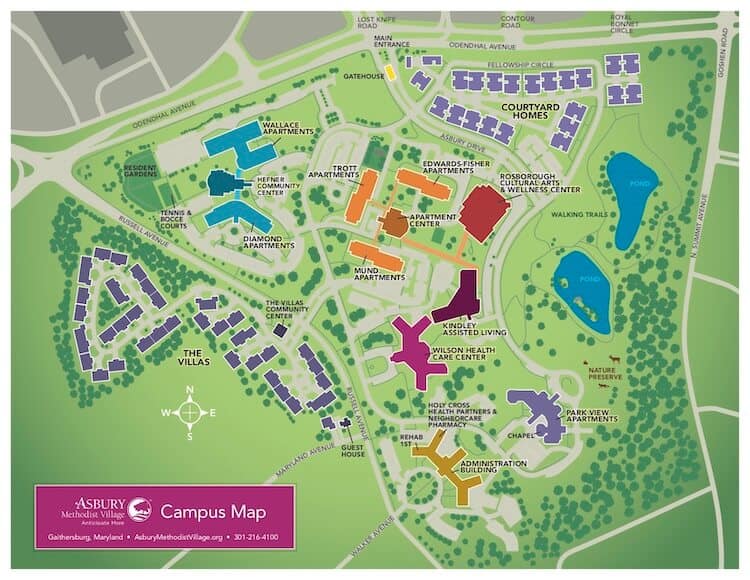 Click here to download Asbury Methodist Village campus map.